Study Permit Q and A
Learn About Study Permits
There are many students worldwide who dream of the opportunity to study abroad, and many have an interest specifically in Canada. If you have been thinking about studying in Canada, then this article is for you! There are many things you need to know about the application process, and our other blogs about study permits can provide information on all the details of the application, though, there are also some very important questions individuals often ask, that we would like to address directly. So, allow us to begin.
Q: What are the First Steps in Preparing an Application
A: First and foremost, you must be accepted into a Designated Learning Institution (DLI) in Canada. You absolutely cannot apply for a study permit without one. Then, you'll need to start preparing your application. You'll need to prove to an immigration officer the opportunity to study in Canada is very advantageous to you, and that you are in a financial position which allows you to support yourself while you are in Canada, and pay for your return to your country of origin. Then, you'll need to prove you have every intention of returning to your country of origin. You can do this by proving you have strong ties to your home country. Also, you must not be inadmissible for any reason, or, go through the relevant application process to become eligible to travel to Canada.
Q: What is This POE Letter I Received
A: A POE letter is a "Port of Entry Letter of Introduction." This is a letter you receive from immigration, Refugees and Citizenship Canada (IRCC) once you have been approved for your study permit in Canada. Sometimes, this letter is also just referred to as an introduction letter. Please understand though, this is not a study permit. You provide this letter to the Immigration officer once you arrive in Canada and they will proceed to give you the study permit document.
Q: How long is the Processing Time for a Study Permit Application?
A: Unfortunately, the processing times vary depending on the country you are applying from, so there is no straight answer to this question. The good news is Canadian Immigration Services keeps an updated list of the processing times for each specific country, so you can keep an eye out to ensure your application is not out of the ordinary.
Q: How do I know if the educational institution that has accepted me is a Designated Learning Institution (DLI)?
A: This is a very good question to ask, because, to many people's surprise, not all colleges, universities and vocational institutes are DLI's. Therefore, it is extremely important to know before applying for a study permit if the educational institution you wish to attend is a DLI. If you accidentally apply for an institution which is not a DLI, you will not be granted a study permit. To find out whether the educational institution that has already accepted you is a DLI, you may check with Citizenship and Immigration Canada's website. They keep an updated list of approved DLI's.
Q: Do I need a study permit before attending any educational institution or are there some exceptions?
A: There are exceptions to the educational institutions that you may attend without having to first obtain a study permit. Also, there are some specific courses that do not require a study permit; they are listed below. Finally, it is important to mention that any learning opportunity which lasts less than 6 months does not require a study permit.
You do not need a study permit if you are taking:
Preschool
A distance learning program
Audit courses; courses which you do not obtain credits from
Courses in tour packages as a secondary activity for tourists
Courses that are not academic in nature and are of general interest
Courses that are not professional or vocational and are of general interest
Though you do not need to a study permit to do these things, you must ensure they take place within the time you are permitted to remain in Canada. This means you must have a visitor's visa, and respect the terms of the visa. Or, if you are a visa-exempt traveler, you must respect the rules all visitors of Canada are subject to.
Q: In order to change my school or educational institution, what do I need to do?
A: Study permits are specific to the institution the individual claimed they were going to attend when they applied for a study permit. Therefore, it is extremely important for Canadian Immigration Services to be informed if you intend to change institutions. Think of the institution you are studying at, like a condition of your study permit, you are not free to go study anywhere in Canada. You must notify Immigration where you will be transferring, why, and when this will occur. Remember, you can only transfer to institutions which are on the DLI list.
Contact Akrami & Associates
Should you have any further questions or feel confused or unclear about how to apply for a study permit, it is important to talk about any questions you may have and discuss your concerns. By talking to immigration professionals about your concerns, this will ease your worries and assist with the application process. Many immigration applications are difficult to pursue on your own, if you are unfamiliar, and it is highly recommended that you seek out professional and experienced help before attempting to apply. Here, at Akrami & Associates, we work and have experience with many different immigration issues. We have helped many of our clients travel to Canada with a study permit and they are now happily enjoying their visit in Canada while studying at a Canadian educational institution. If you believe that you may be eligible for a study permit, please feel free to contact Akrami & Associates at our office at 416-477-2545 for more information or if you would like to book a consultation with an immigration professional for more advise.
With Akrami & Associates, there is always a way!
Latest Immigrations News
Understanding the Validity of Post-Graduation Work Permits

  Embarking on a journey of higher education is not merely about acquiring knowledge; it's also an investment in one's future. For international students in Canada, this investment often comes with the added benefit of being eligible for a Post-Graduation Work Permit (PGWP). This permit serves as a [...]

Credential assessment in Canada: how Akrami & Associates can assist you

  Embarking on a journey to Canada, whether as a skilled worker, student, or professional, is a significant milestone in one's life. The allure of this vast and diverse country, known for its quality of life, educational institutions, and career opportunities, has drawn people from all corners of [...]

Canada's demand for Skilled Workers: the new Express Entry priorities

As businesses across the country actively seek to fill numerous job vacancies, immigration has become a pivotal solution to address this issue. Recognizing this reality, the Canadian government is actively developing an immigration system designed to act as an economic engine. This strategic approach not only strengthens French-speaking [...]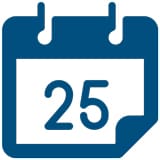 Book a Conslutation
One of our Representatives will
assist you with your matter. Book Now!
Click here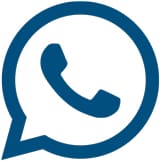 Call us for
more Information
+1-416-477-2545
Toll Free: 1-877-820-7121
Click here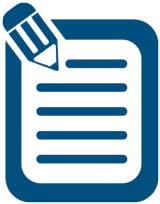 Write Us (Online Form)
Complete our form and one of our
Representatives will contact you.
Click here

Subscribe To Our Newsletter

There is always a way