The Basics of the Provincial Nominee Program (PNP)
All You Need to Know about the Provincial Nominee Program
There are many provinces and territories in Canada that foreign nationals would love to travel to and contribute to their labour market needs. Thankfully, the Provincial Nominee Program was intended for skilled foreign nationals to immigrate to Canada permanently and specifically assist in the economy of a province or territory. This program assists skilled foreign nationals to integrate into Canadian society. Under this program, the province or territory chooses individuals who have a connection with the specific province or territory. Therefore, in this article, I will address what the Provincial Nominee Program is and important information you need to know if you would like to apply for the PNP.
What is the Provincial Nominee Program
The Provincial Nominee Program was created by Immigration, Refugees and Citizenship Canada in order to assist Canada's different provinces and territories with choosing specific individuals who indicate an interest in settling in that particular province or territory. It was intended to give skilled foreign nationals the opportunity to contribute to that specific province or territory's labour market needs and economic development.
Although most provinces and territories do participate in this program and are similar to each other, there are distinct differences between the provinces and territories as they all have different requirements and categories.
Most provinces and territories participate in this program, but not all.
Provinces & Territories that Participate in the Provincial Nominee Program
The following provinces & territories all participate in the Provincial Nominee Program:
Alberta
British Columbia
Manitoba
New Brunswick
Newfoundland and Labrador
Northwest Territories
Nova Scotia
Ontario
Prince Edward Island
Saskatchewan
Yukon
Requirements for the Provincial Nominee Program
As previously mentioned, there are requirements that can differ depending on the province/territory; however, there are some commonalities that all of the provinces and territories share with regards to the requirements to apply under the Provincial Nominee Program. For instance, provinces and territories will specifically look for applicants who have types of transferable skills, work experience, educational credentials, and language abilities in either English or French. In addition to these requirements, the applicant must show ties to the province and territory and an indication that they intend to reside there permanently. For instance, the applicant will have to show the following ties:
Family ties in the province/territory
Work experience in the province/territory
Visited the province/territory
An example of some categories that one can apply under in a specific province or territory is the province of Alberta. In the province of Alberta, the Provincial Nominee Program is called the Alberta Immigrant Nominee Program (AINP). Additionally, the AINP has three different streams: Strategic Recruitment Stream; Employer-Driven Stream; and, the Self-Employed Farmer Stream. Most of these streams also have different categories that fall under each of them and they also all have different requirements depending on the category. Therefore, it is advisable to research and investigate which category and stream fits your experience before applying.
Application Process for the Provincial Nominee Program
Much like the Express Entry system, the Provincial Nominee Program has two stages.
First Stage: Apply to the Province/Territory for Nomination
The first and most important step of the Provincial Nominee Program is determining where exactly you would like to reside in Canada and then applying to that province or territory for nomination. In addition to them reviewing the above eligibility requirements, the province/territory will also review the application based on:
Their labour market and immigration needs
Whether you really plan on residing there
If you meet the minimum requirements of at least one of the federal immigration programs within the Express Entry (if you applying through Express Entry)
If you are applying through the Express Entry system, then you may be requested to indicate which province or territory you would be interested in immigrating to. The province/territory may then proceed to contact you and request for you to submit a PNP application so they can nominate you accordingly. On the other hand, if you already have a nomination, then you must indicate so on your Express Entry profile.
Second Stage: Invitation to Apply for Permanent Residency
If and when the province/territory nominates you, you must then proceed to apply for permanent residency in Canada through the Immigration, Refugees and Citizenship Canada (IRCC) platform. They will ultimately assess the application based on Canadian Immigration law. Subsequently, if your nomination was received through the Express Entry system, then you may be invited to apply by IRCC for permanent residency in Canada through their online system.
As the application process proceeds, then you will be requested to pass a medical examination and acquire a police clearance certificate.
Submitting your Provincial Nominee Program Application
Of course, depending on which province or territory that you intend on applying for, this will ultimately determine where you should submit your Provincial Nominee Program application. You must submit your PNP application to the appropriate government office of the province or territory you're applying for. Keep in mind, this has to be done before submitting your application for permanent residency in Canada.
Provincial Nominee Program Works with Express Entry
The selection process for the Provincial Nominee Program is made easy and accessible by utilizing the Express Entry system. Therefore, both the PNP and Express Entry works in conjunction with each other. These selections of the Provincial Nominee Program are referred to as "enhanced" nominations.
Furthermore, a benefit of using the Express Entry system for your PNP application is that candidates who are selected by these provinces and territories from within the Express Entry pool are ultimately awarded with an additional 600 points under the Comprehensive Ranking System. Once the additional 600 points are added to the candidate's human capital and skills points, it will result in an invitation to apply for permanent residency in Canada. This invitation will be at the next draw from the Express Entry pool. Candidates can either apply through Express Entry first and then become nominated by a province or territory or vice versa.
Contact Akrami & Associates
Should you have any further questions or feel confused or unclear about how to apply for the Provincial Nominee Program, it is important to ask any questions you may have and discuss your concerns. By talking to immigration professionals about your concerns, this will ease your worries and assist with the application process. Many immigration applications are difficult to pursue on your own and it is highly recommended that you seek out professional and experienced help before attempting to apply. Here, at Akrami & Associates, we work and have experience with many different immigration issues. We have helped many of our clients obtain permanent residency through the Provincial Nomination Program. If you believe that you may be eligible to apply, please feel free to contact Akrami & Associates at our office at 416-477-2545 for more information or if you would like to book a consultation with an immigration professional for more advice.
With Akrami & Associates, there is always a way!
Latest Immigrations News
Understanding the Validity of Post-Graduation Work Permits

  Embarking on a journey of higher education is not merely about acquiring knowledge; it's also an investment in one's future. For international students in Canada, this investment often comes with the added benefit of being eligible for a Post-Graduation Work Permit (PGWP). This permit serves as a [...]

Credential assessment in Canada: how Akrami & Associates can assist you

  Embarking on a journey to Canada, whether as a skilled worker, student, or professional, is a significant milestone in one's life. The allure of this vast and diverse country, known for its quality of life, educational institutions, and career opportunities, has drawn people from all corners of [...]

Canada's demand for Skilled Workers: the new Express Entry priorities

As businesses across the country actively seek to fill numerous job vacancies, immigration has become a pivotal solution to address this issue. Recognizing this reality, the Canadian government is actively developing an immigration system designed to act as an economic engine. This strategic approach not only strengthens French-speaking [...]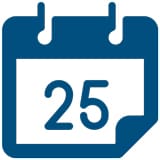 Book a Conslutation
One of our Representatives will
assist you with your matter. Book Now!
Click here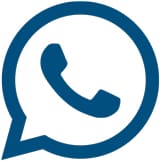 Call us for
more Information
+1-416-477-2545
Toll Free: 1-877-820-7121
Click here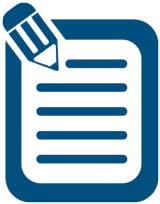 Write Us (Online Form)
Complete our form and one of our
Representatives will contact you.
Click here

Subscribe To Our Newsletter

There is always a way