The Importance of Language skills in Canada
Language is Important
If you are a foreign national who wishes to come to Canada to study, work, or settle, you may encounter situations where Immigration, Refugees, and Citizenship Canada requires you to meet the language requirements for either English or French, which are Canada's two official languages. English is the most commonly spoken language in most provinces and territories. French is the main language spoken in Quebec and in some areas of Ontario, New Brunswick and Manitoba. That being said, the Canadian government offers all official federal government services, publications and documents in both English and French. In order to allow you to adjust to Canadian life, you must be proficient in either English or French to be able to effectively communicate with people. In this blog, you will learn about the importance of language skills, as well as some ways to improve your language skills.
What are the benefits of having language skills
Since English and French are Canada's official languages, having skills for either language is very important to help you settle in Canada. You may choose to focus on learning or improving one or the other. This will likely depend on which of the two languages most people speak in the area where you live.
In Canada, there are so many benefits that are associated with having strong English or French skills. Being proficient in either language will help you:
 get a job
 get accepted by a Canadian school
 access services
 help your children with school work
 meet and talk to people
 get your Canadian citizenship
Since there are so many benefits, it is important for you to take steps to improve your French or English while you are still in your home country and, of course, as soon as you arrive in Canada.
If you already speak an official language, you may consider about learning the other. In Canada, having strong skills in both English and French is a huge advantage for finding a job and taking part in your community.
Language skills for work
Language skills for work can be drastically different from language skills for immigration, In other words, the English or French skills you need to be eligible to immigrate may not be strong enough for your employment.
Most regulated jobs and trades require you to:
 be fluent, in terms of reading, writing, speaking, and listening, in English or French
 have a strong knowledge of all work-related terminologies
 understand phrases or expressions used, some of which may be unique to Canada
You may want to consider attending language classes or looking for programs that offer language training for your employment.
Attending Language classes funded by the Government of Canada
The Canadian government offers language classes, which are free to permanent residents and protected persons, that are useful for language ability improvement. By attending the language classes, you will:
 be taught by qualified, experienced teachers
 learn English or French anywhere and anytime, as the locations (e.g. online, in a classroom, schools, colleges, community organizations, etc.) and schedules (e.g. full-time or part-time, during the day, evening or on weekends)
 find out more about helpful topics, such as housing, banking, citizenship, job-seeking, schooling, and so on
Moreover, some language schools offer other benefits to the students. For example, there may be people who will mind your child while you are taking classes. Alternatively, they may offer classes for people with special needs. Most importantly, you may interact with people to collaboratively improve your language skills.
Language Class standards and types
Classes are based on the official national standards for measuring and recognizing the language skills of adult immigrants in both English and French. These standards are the:
 Canadian Language Benchmarks (CLB)
 Niveaux de compétence linguistique canadiens (NCLC)
If you complete a CLB level 4 or higher in speaking and listening, you can use that certificate as proof for meeting the citizenship language requirement.
There are also different types of language classes you can take, including:
 general language classes at different levels (basic, intermediate, or advanced)
 literacy and language classes for people who have trouble reading and writing in any language
 classes that teach advanced and job-specific language skills to help you succeed in the workplace
How do You Prove Your Language Proficiency
The most straight-forward way to demonstrate your English and/or French skills is to take approved language tests. After you take the language tests, you will receive your test results or a certificate. The certificate is especially useless for school applications or job applications.
There are several language tests that are widely accepted. For English, you may take the following English language tests and certificates:
 International English Language Testing System (IELTS)
 Canadian English Language Proficiency Index Program (CELPIP)
 Test of English as a Foreign Language (TOEFL) (universities and colleges usually need this)
For French, you make take the following French language tests and certificates:
 Test d'évaluation de français (TEF)
 Diplôme d'études en langue française (DELF)
Contact Akrami and Associates
If you would like to work, study, or settle in Canada, it is important to take all of the aforementioned information into consideration before coming to Canada. Immigration applications are difficult to pursue on your own, especially if you are unfamiliar. Therefore, it is highly recommended that you seek professional and experienced help before attempting to apply. Here, at Akrami & Associates, we work and have experience with many different immigration issues. We have helped many of our clients obtain their desired status in Canada. Please feel free to contact Akrami & Associates at our office at 416-477-2545 for more information, or if you would like to book a consultation with an immigration professional for more advice.
With Akrami & Associates, there is always a way!
Latest Immigrations News
Understanding the Validity of Post-Graduation Work Permits

  Embarking on a journey of higher education is not merely about acquiring knowledge; it's also an investment in one's future. For international students in Canada, this investment often comes with the added benefit of being eligible for a Post-Graduation Work Permit (PGWP). This permit serves as a [...]

Credential assessment in Canada: how Akrami & Associates can assist you

  Embarking on a journey to Canada, whether as a skilled worker, student, or professional, is a significant milestone in one's life. The allure of this vast and diverse country, known for its quality of life, educational institutions, and career opportunities, has drawn people from all corners of [...]

Canada's demand for Skilled Workers: the new Express Entry priorities

As businesses across the country actively seek to fill numerous job vacancies, immigration has become a pivotal solution to address this issue. Recognizing this reality, the Canadian government is actively developing an immigration system designed to act as an economic engine. This strategic approach not only strengthens French-speaking [...]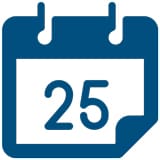 Book a Conslutation
One of our Representatives will
assist you with your matter. Book Now!
Click here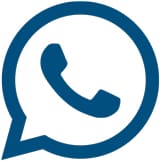 Call us for
more Information
+1-416-477-2545
Toll Free: 1-877-820-7121
Click here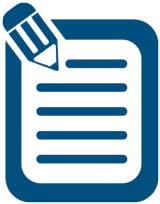 Write Us (Online Form)
Complete our form and one of our
Representatives will contact you.
Click here

Subscribe To Our Newsletter

There is always a way