Understanding Removal Orders
I have a Removal Order
A removal order is a notice from the government informing you that you must leave Canada, and giving conditions on when and how you must do. A removal order is issued by Immigration, Refugees and Citizenship Canada (IRCC) or the Canada Border Services Agency (CBSA), and they can be issued to any Canadian permanent resident or foreign national who is in Canada, whom they believe to be inadmissible for any reason. When you receive a removal order, it is important for you to comply with it, try to understand why you were ordered to leave, and understand if there is any further action you can take to appeal the order. This blog will help you understand your situation if you receive a removal order, and explain the potential nest steps you could take, to be able to return to Canada again.
Types of Removal Order
1. Departure Order
If you receive a departure order, you must leave Canada within 30 days. You must also inform a CBSA officer that you are complying with a removal order, so that they can record the date you exit, and provide proof that you have complied with the order. If you do these two things, you will not have trouble entering Canada in the future.
2. Exclusion Order
If you receive an exclusion order, you must leave Canada immediately, and inform a CBSA officer that you are complying with the exclusion order, for the same reason as above. With an exclusion order, you cannot return to Canada for 12 months after departing. Once the time period of the ban has passed, and you complied with the exclusion order in the first place, you will be permitted to re-enter Canada without any special application.
3. Deportation Order
Unfortunately, if you receive a deportation order, you can never return to Canada, without first applying for an authorization to return to Canada document. You must leave Canada immediately if you receive a deportation order, and inform a CBSA officer as you leave.
Refugee Applications and Removal Orders
If you are applying for refugee status in Canada, you will always be issued a conditional removal order. This is not necessarily a removal order. If your application for refugee status is approved, the removal order will be removed. Nevertheless, if your application is refused, the removal order will take effect. You have the right to appeal the decision and make an attempt to be permitted to stay in Canada, though.
Administrative Deferral of Removals (ADR)
This happens when an individual who is the subject of a removal order, but this individual is from a country which is in a state of crisis, and the individual would be subject to undue harm if forced to return to their country of origin. ADR is meant to be a temporary measure when immediate action is needed to temporarily defer removals in situations of humanitarian crisis in specific countries. An ADR is currently in place for certain regions in Somalia, the Gaza Strip, Syria, Mali, the Central African Republic, South Sudan, Libya, Yemen, and Burundi. Once the situation in a country stabilizes the ADR is lifted and the CBSA resumes removals for individuals who are inadmissible to Canada and have a removal order in effect.
Temporary suspension of removals (TSR)
Essentially, the difference between the TSR and the ADR are that an ADR is generally put in place for a short period of time. Very similar to the ADR program, the TSR program stops the enforcement of removal orders in countries where there is a risk to the entire civilian population. For example, armed conflict within or an environmental disaster resulting in a substantial temporary disruption of living conditions, would result in a TSR. Canada currently has a TSR in place for Afghanistan, the Democratic Republic of Congo, and Iraq.
Claims for Protection
This is an avenue for avoiding your removal order which is geared towards providing individuals protection on the grounds they face specific and compelling circumstance, which should stop them from having to return to their country of origin, as they would face undue harm.
Appealing a Removal Order
Appeals happen at the Immigration Appeal Division (IAD) of the Immigration and Refugee Board of Canada (IRB). Appeals must be filed within 30 days of receiving the removal order. At this point, a member of the IAD will review the appeal. If the appeal is credible, the removal will be suspended. If the removal is suspended, it will be re-considered at a later date. During this time, the individual must report regularly to the CBSA office.
A person may not appeal if they are inadmissible to Canada because of:
a serious criminal offence punished in Canada by a term of imprisonment of at least six months
involvement in organized crime
security grounds, or
violations of human or international rights
Contact Akrami and Associates
There are many types of removal order and they can be confusing. It is extremely important for you to abide by the requirements of the removal order given to you, in order for you to re-enter Canada. If you do not, then you will have to correctly analyze why you were issued a removal order and apply for an ARC if you feel like you are eligible to do so. Applying for an ARC can be extremely stressful and difficult to pursue on your own, given the certain circumstances. Therefore, it is highly recommended that you seek out professional and experienced help to understand the entirety of your removal order, and diagnose possible solutions. Akrami & Associates work and have experience with many different immigration issues. We have helped many of our clients with removal orders and applying for ARCs. Please feel free to contact Akrami & Associates at 416-477-2545 for more information or if you would like to book a consultation with an immigration professional for more advise.
With Akrami & Associates, there is always a way!
Latest Immigrations News
Understanding the Validity of Post-Graduation Work Permits

  Embarking on a journey of higher education is not merely about acquiring knowledge; it's also an investment in one's future. For international students in Canada, this investment often comes with the added benefit of being eligible for a Post-Graduation Work Permit (PGWP). This permit serves as a [...]

Credential assessment in Canada: how Akrami & Associates can assist you

  Embarking on a journey to Canada, whether as a skilled worker, student, or professional, is a significant milestone in one's life. The allure of this vast and diverse country, known for its quality of life, educational institutions, and career opportunities, has drawn people from all corners of [...]

Canada's demand for Skilled Workers: the new Express Entry priorities

As businesses across the country actively seek to fill numerous job vacancies, immigration has become a pivotal solution to address this issue. Recognizing this reality, the Canadian government is actively developing an immigration system designed to act as an economic engine. This strategic approach not only strengthens French-speaking [...]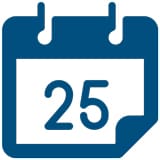 Book a Conslutation
One of our Representatives will
assist you with your matter. Book Now!
Click here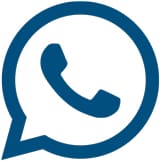 Call us for
more Information
+1-416-477-2545
Toll Free: 1-877-820-7121
Click here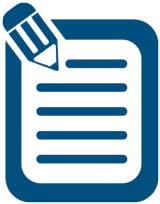 Write Us (Online Form)
Complete our form and one of our
Representatives will contact you.
Click here

Subscribe To Our Newsletter

There is always a way