Visitor Visa Eligibility for Canada
AM I ELIGIBLE FOR A VISITOR VISA
Are you looking to visit Canada? Do you want to visit the many beautiful sites that this country has to offer? Have you applied for a visitor visa and it was refused? Are you confused about what the process around applying for a visitor visa is like? Don't worry any further, this blog will answer all your questions regarding visitor visas in Canada.
What is a Visitor's Visa in Canada?
In Canada, a visitor visa refers to a travel document that allows individuals to visit the country, if their purpose of travel is tourism. This document is put in your passport and it lets the immigration officer know that you meet all requirements to enter the country. A visitor's visa is required in most situations where an individual wants to visit Canada, but it is not always the case. The need for a visitor visa depends on the individual's nationality, method of travel and the travel document that will be used. A visitor's visa is not the same things as an eTA (electronic travel authorization), but it works the same way. If you have an eTA, you will most likely not need a visa to enter Canada.
What are the requirements for a Visitor's Visa in Canada?
The requirements for a Visitor Visa in Canada include:
You must have a valid travel document such as a passport
You must not have a criminal history, especially convictions regarding immigration
You must be a healthy individual
You must have enough money to support yourself and anyone accompanying you during your visit to Canada
You must be able to convince an immigration officer that you have sufficient ties that will ensure that you will return back to your home country (i.e. family, assets, job, etc)
You must be able to convince an immigration officer that you will return to your home country at the end of your stay in Canada
You may need a letter of invitation
You may need a medical exam
You will not be eligible to enter Canada if you have a criminal record, any type of human rights violation or organized crime. Financial, health and other reasons might cause you to be ineligible.
What fees does a Visitors Visa in Canada entail?
Normally, a visitor's visa is from $100 for processing fees alone.
How long can I stay with a Visitor's Visa in Canada?
When you arrive in Canada, you will meet with an immigration officer. They will decide how long you are allowed to stay in Canada. The standard is six months' time; however, the officer might stamp the date that you need to leave by in your passport. If this is the case, you will be given a document called a visitor record, which will have the date that you need to exit Canada by. If you do not get a stamp, then you are allowed to stay in Canada for six months after you entered the country, or until your passport expires, depending on which has the earliest date.
How do I apply for a Visitor's Visa in Canada?
In order to apply for a Canadian visitor visa, it is recommendable that you do it online. This reduces mail delivery time and courier fees, you can avoid any delays regarding processing, easier submission of documents, faster updates, and therefore, a faster application process. Nevertheless, applying online entails your need for a camera or scanner, and constant access to the internet. You can also apply by paper and mail it to the correct Visa Application Centre (VAC) that corresponds to your area.
Once you have gathered all of your required documents, proof of ties to home country, letter of invitation and everything that is to be submitted, you must include a document checklist in order to ensure that your application is complete. It is recommendable that you pay your biometric fees along with the processing fees at the time of submission in order to avoid any processing delays that might be encountered.
What happens after I apply for a Visitor's Visa in Canada?
After you apply for your Visitor Visa, the immigration officer will ensure that your application is complete. If you are missing any documents, your application will be returned to you, delaying processing time. Therefore, it is crucial that you submit a fully completed application. If you are applying with your family for a visitor's visa, all applications can be included in the same envelope.
Your application will be thoroughly revised by an immigration officer. All of your information will be reviewed, and if necessary, an interview will be scheduled. Furthermore, at some point after you have submitted your application, you will need to submit your biometrics. In order to do this, once you receive the instructions letter, you may go to the Visa Application Centre (VAC) that applies to your area, and your biometrics will be taken.
What are some common reasons for refusal of a Visitor's Visa in Canada?
It is common for visitor visas to be refused due to the fact that it is not easy to prove that after your stay in Canada is finished, you will exit the country. Other reasons include incomplete or fraudulent applications, not meeting the requirements or having a criminal history. If your application was to be refused for any reason, it is important to know that all original documents, including your passport or travel document will be returned to you. Furthermore, a letter explaining why your visa was refused will be given as well.
Contact Akrami and Associates
Applying for a visitor's visa can be stressful and complicated due to all of the paperwork, documents, and forms to be submitted. Not to mention the fact that showing important ties to your home country can be difficult. Unnecessary worries can be avoided through the hiring of a representative. Akrami and Associates has countless experience in all immigration matters and can surely help you in yours.
Our representatives at Akrami and Associates are all professionally skilled in order to ensure your maximum chances of success. You can be sure that your immigration matter will be treated wisely, and this process can become much more manageable for your own benefit. If you have any questions or personal inquiries do not hesitate to contact us at 416-477- 2545 to book a consultation.
With Akrami and Associates, there's always a way!
Latest Immigrations News
Understanding the Validity of Post-Graduation Work Permits

  Embarking on a journey of higher education is not merely about acquiring knowledge; it's also an investment in one's future. For international students in Canada, this investment often comes with the added benefit of being eligible for a Post-Graduation Work Permit (PGWP). This permit serves as a [...]

Credential assessment in Canada: how Akrami & Associates can assist you

  Embarking on a journey to Canada, whether as a skilled worker, student, or professional, is a significant milestone in one's life. The allure of this vast and diverse country, known for its quality of life, educational institutions, and career opportunities, has drawn people from all corners of [...]

Canada's demand for Skilled Workers: the new Express Entry priorities

As businesses across the country actively seek to fill numerous job vacancies, immigration has become a pivotal solution to address this issue. Recognizing this reality, the Canadian government is actively developing an immigration system designed to act as an economic engine. This strategic approach not only strengthens French-speaking [...]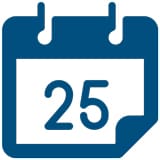 Book a Conslutation
One of our Representatives will
assist you with your matter. Book Now!
Click here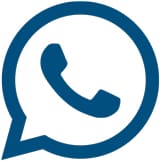 Call us for
more Information
+1-416-477-2545
Toll Free: 1-877-820-7121
Click here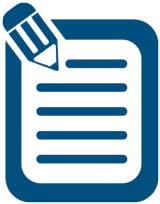 Write Us (Online Form)
Complete our form and one of our
Representatives will contact you.
Click here

Subscribe To Our Newsletter

There is always a way