What a NAFTA Work Permit Is
What is NAFTA, and How Does it Impact my Ability to Work in Canada?
You've probably heard the term NAFTA before. If you don't already know what NAFTA is, I'm here to help. "NAFTA" stands for North American Free Trade Agreement. This is an agreement between Mexico, Canada and the USA designed to allow citizens of these three countries easier access to the benefits of each other's economies, through trade and work contributions. What this means is individuals who are citizens of these three countries have the privilege of being able to access work industries beyond their own borders easier than if they were not citizens of one of these three countries. Canadian, US and Mexican citizens can obtain a work permit for one of these three countries relatively easily. Though, it is a very important process to understand, to ensure you are not denied the opportunity to work in another county. Keep reading this blog for a detailed explanation of obtaining a NAFTA work permit, to come to work in Canada if you are from the USA or Mexico.
What is a NAFTA Work Permit?
As mentioned, NAFTA makes it easier for citizens of certain countries to find a work permit. But how does it actually do this? Because of NAFTA, individuals who apply for a work permit under NAFTA do not have to obtain a Labor Market Impact Assessment (LMIA), before they are able to come to Canada. A LMIA is used to ensure there is a need for a foreign worker to fill a position within Canada, because there is no Canadian available to fill the position. Essentially, this means that individuals under NAFTA are protected from the requirement that they cannot take a position from any Canadian. As the result of NAFTA, citizens of the US and Mexico are also privilege to the Canadian labor market. This is a huge benefit to citizens of these countries, as the process of applying for an LMIA can be lengthy and difficult, and seriously impact your chances of being permitted to work in Canada on a temporary basis. This process requires a foreign worker to have a Canadian employer arrange for their employment within Canada. Receiving a positive LMIA is a large part of this process, as they must obtain permission from the Canadian government to bring a foreign worker to Canada, before they can enter the country and begin to work. As mentioned, NAFTA removes this requirement and greatly speeds up the application process; some individuals can even apply for their work permit at the border, but this ultimately depends on your specific situation.
Understand Your Situation: The Four Categories of NAFTA Work Permit
1. Intra Company Transferees
An intra-company transferee is an individual who currently works with a Mexican or American company, either in a managerial or executive position, or, one which requires essential skills and special knowledge. These individuals could be transferred under NAFTA to the Canadian branch or off-shoot of the American or Mexican company an individual works for, granted they meet the requirements of an individual who is eligible to be transferred. These are as follows:
They have worked for the same company on an ongoing basis, for at least one year in the last three years, for the same or a related employer in the United States or Mexico
They must be transferred to Canada to work short term for the same or a related employer
They must work as a manager, as an executive or in a job that uses specialized knowledge
They have a work permit
These things can be easily proved with a detailed letter from your employer which states your position and the details of your responsibilities in that position. As well as the length of time you have worked with this particular company. If you are being transferred because you have essential knowledge, this should be stated and explained as to why another individual could not fulfill the specific duties.
2. Business Visitors
Business Visitors have very special privileges as a result of NAFTA. So long as they abide by the regulations set out for business visitors completely, they do not require a work permit at all. Rather, it is likely they will require a temporary resident visa to authorize their stay in the country. Business visitors who are entering Canada to participate in research and/ or design, marketing, sales, production or distribution activities, general service and finally, after-sales service, are taking part in activities which are permitted for business visitors. On top of this, they obviously must qualify as a worker under NAFTA.
3. Professionals
Business professionals are those coming to pre- arranged professional services, either as salaried employee of a Canadian enterprise, through a contract between the person and a Canadian enterprise or through a contract between an American or Mexican enterprise and a Canadian enterprise.
Professionals also must be eligible for a NAFTA work permit and permitted to travel to Canada. Additionally, they must be qualified to work in one of the jobs set out in NAFTA, have a job offer from a Canadian Business in that field, and have a work permit. It is necessary to provide proof of the first two things to be granted a work permit and ultimately be permitted to work in Canada. To provide proof of these things, individuals should provide a detailed signed contract from a Canadian employer of the work they intend to participate in while in Canada. Additionally, they should provide proof of education or completed credentials which are required for the position.
4. Traders and Investors
Traders and investors are those individuals involved in planning as a supervisor or an executive, or, be in a role which involves essential skills. Additionally, the businesses these individuals are travelling on behalf of, must have a large amount of trade of goods and/ or services between Canada and their county, and/ or have a large amount invested in Canada. NAFTA allows traders and investors to trade goods and/ or services between the U.S., Mexico and Canada more easily than with other countries.
Requirements of NAFTA Workers
the person is a citizen of the U.S. or Mexico
the person has no intent to enter the Canadian labour market
the primary source of income remains outside Canada
the principal place of business remains outside Canada
comply with existing immigration/ admissibility requirements for temporary entry
Requirements of NAFTA Work Permit Applications
proof of American or Mexican citizenship/ identity documents,
A detailed explanation of purpose for entry,
Evidence that the business activity is international in scope and that the person is not attempting to enter the Canadian labour market. This can be proved with evidence that the persons primary source of income remains outside of Canada, and that the profits of the business are accumulated primarily outside of Canada.
Contact Akrami and Associates
At Akrami & Associates, we have filed hundreds of applications for NAFTA Work Permits and have successfully helped our clients get business visitor visas. These applications can be very specific, and so it is very important to understand your specific circumstances, to ensure you are properly represented in your application, and ultimately are not denied the opportunity to work in Canada. If you have any questions or need help understanding your situation, contact Akrami and Associates. Here, at Akrami & Associates, we work and have experience with many different immigration issues. We have helped many of our clients apply and receive a NAFTA Work Permit to work in Canada. If you believe that you might be eligible, please feel free to contact Akrami & Associates at our office at 416-477-2545 for more information or if you would like to book a consultation with an immigration professional for more advise.
With Akrami & Associates there is always a way!
Latest Immigrations News
Understanding the Validity of Post-Graduation Work Permits

  Embarking on a journey of higher education is not merely about acquiring knowledge; it's also an investment in one's future. For international students in Canada, this investment often comes with the added benefit of being eligible for a Post-Graduation Work Permit (PGWP). This permit serves as a [...]

Credential assessment in Canada: how Akrami & Associates can assist you

  Embarking on a journey to Canada, whether as a skilled worker, student, or professional, is a significant milestone in one's life. The allure of this vast and diverse country, known for its quality of life, educational institutions, and career opportunities, has drawn people from all corners of [...]

Canada's demand for Skilled Workers: the new Express Entry priorities

As businesses across the country actively seek to fill numerous job vacancies, immigration has become a pivotal solution to address this issue. Recognizing this reality, the Canadian government is actively developing an immigration system designed to act as an economic engine. This strategic approach not only strengthens French-speaking [...]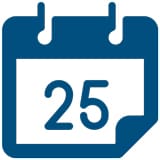 Book a Conslutation
One of our Representatives will
assist you with your matter. Book Now!
Click here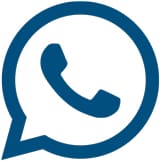 Call us for
more Information
+1-416-477-2545
Toll Free: 1-877-820-7121
Click here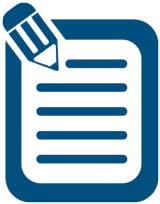 Write Us (Online Form)
Complete our form and one of our
Representatives will contact you.
Click here

Subscribe To Our Newsletter

There is always a way