What is an Electronic Travel Authorization (ETA) Video
What is an Electronic Travel Authorization (ETA) Video
The Electronic Travel Authorization (ETA) assists individuals who originate from visa-exempt countries to come to Canada with the authorization of an ETA. Subsequently, they would not require a visitor visa to enter Canada. The Electronic Travel Authorization is obtained online and individuals can usually obtain the ETA within minutes. This is a relatively fast process compared to the visitor visa. You don't necessarily need to print out the confirmation of the ETA, but if you'd like to you can. The ETA will be linked and associated with your passport. When travelling, the flight attendants will be able to view the ETA in relation to your passport. An ETA is usually required from European countries, such as Czech Republic, Finland, Greece and more. Additionally, citizens from the United States also require an ETA prior to travelling to Canada; however, Immigration is usually lenient with Americans, especially if they are crossing through the Canadian border. For more information regarding the Electronic Travel Authorization, please watch our video in its entirety.
If you would like to apply for an Electronic Travel Authorization (ETA) but are unsure what documents to include with your application or how to get started then please don't hesitate to contact us at 416-477-2545. Our immigration experts will be glad to assist you with your immigration matter.
With Akrami & Associates there is always a way!!
https://thevisa.ca
http://toimmigrate.com
If you like this video please subscribe to our channel!
We hope you enjoy the video!
For more information on Electronic Travel Authorizations (ETA) and many other immigration matters, check out our site:
https://thevisa.ca/blog/who-needs-an-eta-video.html
http://toimmigrate.com/easyblog/who-needs-an-electronic-travel-authorization-eta.html
or Call us at
416-477-2545 | 1-877-820-7121
416 477 2570 | 1 877 622 8182
Email: Info@thevisa.ca
Latest Immigrations News
How to Prepare for the Canadian Visa Interview

If you are planning to apply for a Canadian visa, you may be required to attend an interview with a visa officer. This interview is an important part of the visa application process, as it provides an opportunity for the officer to assess your application and determine if [...]

Who is eligible for Express Entry in Canada?

Owing to Free Trade Agreements with more than 50 countries, Canada has become a haven for immigrant workers. The government also is welcoming towards skilled labour, utilizing their expertise to propel the country's economic development. One of the most popular pathways for integrating skilled migrant workers and providing [...]

Am I Able to Change my Status in Canada Video

Many foreign nationals who already have status in Canada often wish and desire to change their status in the country. For instance, if they are currently on a visitor visa, they would like to change their status to a work permit. They can do so; however, there are [...]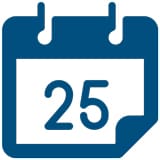 Book a Conslutation
One of our Representatives will
assist you with your matter. Book Now!
Click here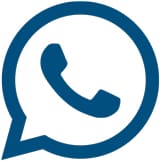 Call us for
more Information
+1-416-477-2545
Toll Free: 1-877-820-7121
Click here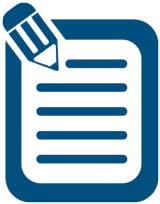 Write Us (Online Form)
Complete our form and one of our
Representatives will contact you.
Click here

Subscribe To Our Newsletter

There is always a way