What Is Express Entry?
There are many ways for individuals to become Canadian permanent residents. If you a skilled worker and looking for the quickest route to permanent residency, then Express Entry is the way to go.
Canada introduced Express Entry in 2015, creating an online based permanent residency system to better streamline Canada's most popular immigration programs. This is a point-based system, where points are awarded to ividuals in different categories, including education, work experience and language skills.
It is important to note that Express Entry is not available to those immigrating to Quebec.
Express Entry Routes
Express Entry is available to those applying under the following three (3) immigration programs:
1. Federal Skilled Worker Program
2. Federal Skilled Trade Program
3. Canadian Experience Class
Before beginning, it is important to determine whether you are eligible to apply under one or more of the three programs.
There are two (2) stages to the Express Entry system, regardless on which route you take.
Stage 1: Creating your Profile
The first step is to create your profile. This step does not require uploading or providing any documents. In order to create your profile, you will require the following:
National Occupational Classification (NOC)
The NOC is a specific code assigned to different occupations. Finding the best suited NOC is based on your job duties, and not your job title. When creating your Express Entry profile, you will be asked to assign a specific NOC code to your work experience(s). The three main NOC are Type 0 (management), Type A (professional occupations) and Type B (technical occupations).
It is important to choose the NOC closest to your job duties, since you will be required to provide an employment letter which includes the specific NOC duties in Stage 2 of the Express Entry System.
Educational Credential Assessment (ECA)
If you obtained your education anywhere except Canada, you would need to obtain an Educational Credential Assessment. This will assess your foreign education and provide you with the Canadian equivalency.
The most used ECA organization is the World Education Services (WES). There are specific professions, such as physicians, which are required to use a specific organization (ex. Medical Council of Canada).
English and/or French Language Test
You will be required to complete a language skills exam to assess your language skills, in either English or French. The test scores will determine how many points you are awarded and will help you determine which immigration stream you are eligible for.
For English exam, you can sign up with either IELTS (General Training) or CELPIP (General Test).
For French exams, your can sign up with either TEF Canada or TCF Canada.
Before submitting your Stage 1, it is important to ensure all the information within the profile is not only accurate but can be supported with documentation.
Once you submit your profile, you will be placed in a pool of candidates. On a bi-weekly basis, invitations are sent out to applicants who meet the minimum point requirement for that specific draw. Each draw has a minimum point requirement. If you received an Invitation to Apply, you will proceed to Stage, which will require you to upload documentation to support your Stage 1 profile.
Stage 2: Invitation to Apply – Permanent Residency
After receiving an Invitation to Apply, you will be given 60 days to compile all the necessary documentation to support your Express Entry Profile.
For example, for each work experience claimed in your Express Entry, you will need to provide proof of employment throughout the entire period, providing pay stubs, taxation documents and/or employment reference letters. It is important to demonstrate to the officer that you deserve all the points awarded in your Invitation to Apply.
Once you submit your Stage 2 profile, you will receive a decision in approximately six (6) months time.
While you are waiting for your Stage 2 – Permanent Residency application, you may be eligible to apply for a bridging open work permit, which will allow you to work in Canada until a decision is received on your application.
Conclusion
At Akrami & Associates, our representatives are highly experiences with the Express Entry System and can guide you through each step of the process to ensure you accurately compile your profile and provide all required documents to give you the best chances of success.
Latest Immigrations News
Immigration options for healthcare professionals in Canada

Akrami & Associates | Careers Canada's healthcare system is renowned for its quality and accessibility, and this reputation has led to an increasing demand for skilled healthcare workers. The aging population and the ongoing need for healthcare services have created numerous opportunities for individuals in the healthcare field. [...]

Understanding the relevant experience requirement for Self-Employed Immigration

In the realm of immigration, the criteria for eligibility can be intricate and multifaceted. For those aspiring to move to Canada as self-employed individuals, understanding the relevant experience requirement is crucial. This requirement is especially pertinent for individuals who have taken part in cultural activities or athletics at [...]

Breaking News: IRCC Announces Exciting Changes to Parent and Grandparent Program

Canada places a strong emphasis on family reunification within its immigration system, aiming to assist Canadian citizens and permanent residents in bringing their loved ones to join them in Canada. A pivotal component of this effort is the Parents and Grandparents Program, which continues to thrive. Immigration, Refugees, [...]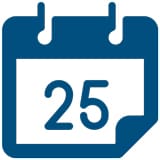 Book a Conslutation
One of our Representatives will
assist you with your matter. Book Now!
Click here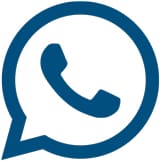 Call us for
more Information
+1-416-477-2545
Toll Free: 1-877-820-7121
Click here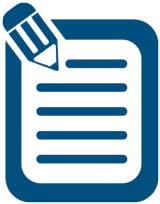 Write Us (Online Form)
Complete our form and one of our
Representatives will contact you.
Click here

Subscribe To Our Newsletter

There is always a way