What is the Electronic Travel Authorization eTA
Do I need an eTA as visitor to Canada?
Are you planning to travel to Canada not sure if you need to apply for any other documents prior to booking a ticket to Canada? If you come from visa exempt country such as Italy, Bermuda, Australia, Germany and other visa exempt countries you would need to apply for an electronic travel authorization (eTA). The government of Canada has introduced this program to screen travellers prior to entering into Canada as a visitor. The screening process came into place to avoid delays at the airport with anyone that may have inadmissibility issues to Canada. Before travellers from visa exempt countries were able to travel without having to obtain an eTA and would be screened at the airport or port of entry for any possible inadmissibility issues. The eTA helps save major line ups at the airport, delays, sending visitors back home due to having inadmissibility to Canada. In 2012-2013 approximately 8,000 applicants were deemed inadmissible to Canada. This resulted in a lot of visitors being angry as it caused delays and inconvenience for them for being sent back home after spending extensive amount of money for air fare and hotels. This is why eTA has been brought to forth to avoid these problems at the port of entry.
What do I need to get an eTA?
To get your electronic travel authorization you will need a passport that is valid from the visa-exempt country you are in. Have a credit ready to make the $7.00 CAD payment fee and email address that is active and access to internet as this application is completed online.
How long is the eTA good for?
The electronic travel authorization (eTA) is valid up to a period of five years from the date it was issued or until the day in which your passport or travel document expires whichever one comes first. So if your passport expires before expiry date of the eTA than that is how long the eTA will be valid for.
What do I need to include in eTA?
Applicants name
Applicants date of birth and place of birth
Applicants gender
Applicants address
Applicant nationality
Applicants passport or travel document information
If you have medical disability you may also complete the paper application form and send it to the correct location.
Who does not need an eTA?
US nationals
travelers that already have temporary resident visa
Some foreign diplomats
Commercial air crew
Persons that are residents of France who live in St. Pierre and Miquelon
Entering US with a visa through transiting but needs to refuel its flight
travelers transiting through Canada and have valid visa to enter the destination country
Member of Armed Forced
Individuals that are on study or work permit and like to re-enter Canada from a visit from United States or St. Pierre and Miquelon
Any member of the royal family
Do I need a Visitor Visa and an eTA to visit Canada?
If you come from a visa exempt country you only need to apply for an eTA not a visitor visa. Visitor visa are only for foreign nationals that are not exempt from the Temporary Resident Visa (TRV) such as India, Pakistan, Afghanistan and many other countries. Please see list of countries on the CIC website of countries that are exempt from the visitor visa such as Italy, Germany, Belgium and many other countries. If you come for foreign national that is not visa exempt you just need to apply for Temporary Resident Visa and not an eTA.
I have a Green Card do I need an eTA?
If you are US Green Card holder you do not need to apply for Temporary Resident Visa (TRV) to travel to Canada but you do need to apply for an eTA if you are planning to fly into Canada. When you fly to Canada you would have to have your Green Card ready to show proof of status in the United States. Also, you need a valid passport that you used to apply for the eTA. If you are travelling by land or sea you just need to have your Green Card handy.
When do I have to apply for eTA?
It is recommended to apply for the eTA closer to your travel date as it only takes a few minutes of your time to process the application, but if you know you got inadmissibility issues to Canada then it is best to apply in advance to see what other documents you need to apply for to be able to enter into Canada as a visitor.
I am on study or work permit, do I need to apply for an eTA?
If you submitted an study or work permit application after August 1, 2015 then you are automatically issued an eTA with your permit. If your work permit or study permit expires and you filed an application for renewal the eTA will not be automatically renewed. Therefore, you have to make sure your eTA is still valid if you wish to exit and re-enter Canada by air. If you Electronic Travel Authorization (eTA) expired you will need to apply for new one as soon as possible.
Why is my eTA refused?
Your eTa can be refused for criminality or medical issues you may have in the past. Criminality can range from minor to major such a DUI, Theft, Felony, Misdemeanor, Human Rights Violation, Crimes Against Humanity, Tuberculosis, Misrepresentation etc. No matter how small the crime was and even if you have not committed any other offenses since that time you can still be denied entry to Canada.
My eTA is refused what else can I do to come to Canada?
If you eTA is refused and you come from visa exempt country you may eligible to apply for Temporary Resident Permit (TRP) application. You may be granted a TRP depending on what your offense was, how long ago it was, the nature of the offense etc. It best to look into TRP application and see what the requirements are to successful obtain this permit.
Do my children require an eTA as well?
Yes, every individual travelling to Canada has to obtain their own eTA, so age does not play a role from being exempt from it.
Contact Akrami and Associates
If you are travelling to Canada and not sure what requirements you need to meet to be able to travel to Canada as visitor then please contact our office at 416-477-2545 so we can determine how you can enter successfully into Canada.
Latest Immigrations News
Canadian Visitor Visa Refusal

Visitor visa applications are not easily approved by Immigration Canada. They are one of the most complicated and difficult applications to get approved. There are many significant reasons why a visitor visa may be refused. This blog will explain the most common reasons for refusal and how you [...]

How to Extend my Visitor Visa to Canada

Visitors Visa Extension Foreign individuals travel to Canada for different reasons these can include: A leisurely trip with or without family Visiting family or friends Continuing studies Canada Or working on temporary basis As a foreign individual you are only allowed to stay in Canada for a certain [...]

Do I need Visitor Visa to travel to Canada

Who is consider a Visitor to Canada Visitor are basically the persons who are the willing or have a desire to visit and explore the beautiful land of Canada. Visitors considered as persons who are not Canadian citizens or permanent residents of Canada, and are legally authorized to [...]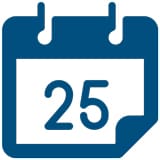 Book a Conslutation
One of our Representatives will
assist you with your matter. Book Now!
Click here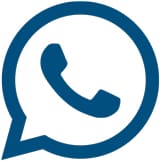 Call us for
more Information
+1-416-477-2545
Toll Free: 1-877-820-7121
Click here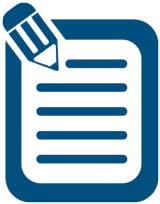 Write Us (Online Form)
Complete our form and one of our
Representatives will contact you.
Click here

Subscribe To Our Newsletter

There is always a way