Who can apply for a Super visa?
Applying for a Super Visa
Many families have been split apart as a result of children and grandchildren attempting to immigrate to Canada and start a new life. The government of Canada takes this into consideration and allows for a process called the super visa. The super visa is a visitor's visa for parents and grandparents who wish to visit their children or grandchildren in Canada. This super visa allows for multiple entries to Canada for a period of 2 years at a time and with a status period of up to 10 years. This article will talk about who is eligible for a super visa, what to do if it is refused, super visa extensions, and financial requirements in order to allow for a parent/grandparent to obtain a super visa.
Requirements to Apply for Super Visa

An applicant can apply for a super visa if they meet the requirements for temporary residence in Canada as a visitor and provide the proper documentation. The require documents include the following
proof of their relationship to the child or grandchild (who must be a Canadian citizen or permanent resident
proof of a medical examination and of being medically admissible into Canada
evidence that the child or grandchild is able to provide financial support through meeting the low income cut-off (LICO) minimum (a co-signer may be added to meet the LICO minimum)
proof of ties to home country and that the intention is only for temporary purposes and have reasons to go back to their home country
Application process of a super visa
After your application is sent, it will be processed at the visa office to make sure it has been done correctly and that it contains all the necessary documents. A visa officer will decide if an interview is necessary. If an interview is required, you will be notified about the interview. If your application is refused you will receive a letter telling you why your application was refused. If the application is approved the passport will be requested and you simply send your passport to the visa center they are requesting it at and you will get a stamp on the passport. Note that a valid temporary resident visa (TRV) and a valid travel document do not guarantee your entry into the country. The immigration officer at the port of entry has to right to refuse you entry should they have doubts that you will not return back to your home or new information that was not disclosed to the immigration officer.
Super Visa Medical Exam
Generally, the Canadian government requires you to have a medical exam in you are planning to stay in Canada for over six months. However, if you are applying for a super visa, you are also required to have a medical example, regardless of your duration of stay. The Immigration, Refugees, and Citizenship Canada will provide you detailed instructions about your medical exam.
Can you extend your Super Visa
It is possible to extend a super visa with the correct steps and documentation provided. Usually, a visitor's stay with a super visa carries duration of 2 years at a time. You can apply for an extension 30 days prior to the two year expiration date. An immigration officer will look at your appeal, and if they see that you needed an extension for certain circumstances or an emergency, you may be allowed an extension on top of the 2 year limit. You can either extend it through an online application or by paper.
Financial Requirements for a Super Visa (LICO)
In order to host a parent or grandparent in Canada, you must meet certain financial requirements in order for the super visa to be accepted. LICO means "low income cut-off". LICO is an income limit below which a family will likely use a larger portion of its income on the necessities of food, shelter and clothing than the average Canadian family. To determine whether a family is low income, the appropriate LICO (family size is taken into consideration) is compared to the income of the family's economic group. If the economic group income is below the cut-off, all individuals in that family are considered to be in low income. Being considered low income can affect your chances of being able to obtain a super visa and hosting your loved ones in Canada. If you or someone you know is in this situation, it is recommended that you seek out professional legal help in order to be able to obtain your super visa. You may be classified as low income without knowing.
Contact Akrami & Associates
The super visa is a great option for families which are split and are looking to find a way to re-unite and see each other in Canada. The super visa is a visitor's visa for parents and grandparents who wish to visit their children or grandchildren in Canada. Sometimes, it can be hard to go through all the legal documentation, proving that you are not low income, or even attempting to extend your super visa stay. We have many years of experience of dealing with clients from all backgrounds which have had trouble processing their super visa application due to many factors leading to the application's failure. We are determined to save you the headache and assist you in providing the legal documents and how to go about processing your application so that your application is successful. For further questions and inquiries, please call us at (416) 447-2545. We can provide legal assistance or consultation with an immigration professional for you or your loved ones.
With Akrami & Associates, there is always a way!
Latest Immigrations News
Understanding the Validity of Post-Graduation Work Permits

  Embarking on a journey of higher education is not merely about acquiring knowledge; it's also an investment in one's future. For international students in Canada, this investment often comes with the added benefit of being eligible for a Post-Graduation Work Permit (PGWP). This permit serves as a [...]

Credential assessment in Canada: how Akrami & Associates can assist you

  Embarking on a journey to Canada, whether as a skilled worker, student, or professional, is a significant milestone in one's life. The allure of this vast and diverse country, known for its quality of life, educational institutions, and career opportunities, has drawn people from all corners of [...]

Canada's demand for Skilled Workers: the new Express Entry priorities

As businesses across the country actively seek to fill numerous job vacancies, immigration has become a pivotal solution to address this issue. Recognizing this reality, the Canadian government is actively developing an immigration system designed to act as an economic engine. This strategic approach not only strengthens French-speaking [...]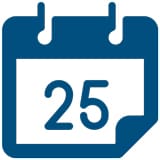 Book a Conslutation
One of our Representatives will
assist you with your matter. Book Now!
Click here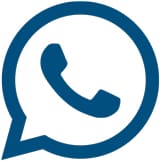 Call us for
more Information
+1-416-477-2545
Toll Free: 1-877-820-7121
Click here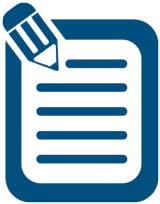 Write Us (Online Form)
Complete our form and one of our
Representatives will contact you.
Click here

Subscribe To Our Newsletter

There is always a way