Why Akrami and Associates?
Your Advantage: Akrami & Associates
At Akrami and Associates, it is our philosophical approach that sets us apart from other immigration services. We believe that everybody that has a valid reason or desire to immigrate to Canada should have the chance to do so. We are passionate about helping people to immigrate to Canada. Here why you should consider Akrami and Associates:
Akrami & Associates is an immigration firm comprised of a team of highly skilled immigration professionals. This team is made up of lawyers, paralegals, immigration consultants and legal assistants. This team will be dedicated to the successful and speedy conclusion of your matter.
Every single member of our team has experience in dealing with a variety of different immigration matters which gives us a unique perspective on handling your case. With our wealth of knowledge and hands on experience, we can overcome any immigration task that is presented to us. We have seen it all.
No case is too daunting and no problem is without a solution. Many of our clients come to us because of this approach. It has been our experience that some immigration practitioners only take on cases they feel have a high chance for success or one that is relatively straightforward.
Akrami & Associates is not only dedicated to the legal success of your application but also to overall client satisfaction. Any firm or legal immigration practitioner that guarantees absolute success on a matter is simply misleading you. The fact of the matter is, decisions on immigration matters are completely at the discretion of Citizenship and immigration Canada and an officer making a decision on your matter.
Akrami & Associates is not about empty promises. We can however promise you that we will make every effort and do anything within our power to ensure that your case has the highest chance for success as per your unique situation while ensuring that you are completely satisfied of the services you have received regardless of the outcome of your application.
Our commitment to you does not end after we submit the application. We will still act on your behalf to follow up with citizenship and immigration Canada on your matter as well as keep you informed of how your case progresses.
Akrami & Associates will be with you every step of the way from compiling your application to submitting your application to achieving your goals in Canada.
Extensive experience, and our proprietary knowledge base, allows us to develop strong and convincing immigration applications.
We are trained to think "creatively" and use a "multifaceted approach" to develop the best possible strategy for your needs. 
At Akrami and Associates, you will work with fully licensed Immigration representatives who are regulated under the Law Society of Upper Canada and/or the Immigration Consultants of Canada Regulatory Council.  
Our immigration application system is streamlined to minimize your involvement and maximize your success.
Should your case require additional attention, we will refer your matter to an experience immigration lawyer.
Our efficient visa application process is cost effective and designed to save you time and money.
We monitor all government postings and announcements that can affect your case, not just those involving immigration regulation matters.
We update our systems and procedures to adapt to any changes in Canadian Immigration Law as soon as they come into effect.
We manage your case, and monitor the progress of your application, from beginning to end. We keep you well informed throughout the whole process.
We never turn anyone away. We believe that "there is always a way". If you do not qualify to immigrate to Canada at the present time, we provide guidance and assistance to help you do what's needed to apply in the near future. 
We care deeply about the welfare of our clients. Our "people-first philosophy" is a reflection of that. We anticipate customer requirements and do everything possible to satisfy them, before being requested to do so. Simply put, we keep clients happy.   
Latest Immigrations News
Akrami and Associates Immigration Law Firm

Welcome to Akrami and Associates. We are here to help you with your immigration needs. If you are undecided about what to do with your immigration situation, call to arrange a telephone consultation or in-person meeting with one of our team of immigration professionals. We will review the [...]

Testimonials

Matter: Temporary Resident Permit The client had married his wife abroad and had made multiple unsuccessful attempts at acquiring a temporary resident visa for her to allow her to visit Canada. They had submitted a spousal sponsorship already but processing times were taking forever and they hadn't seen [...]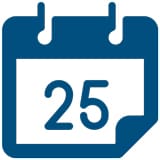 Book a Conslutation
One of our Representatives will
assist you with your matter. Book Now!
Click here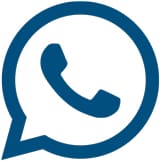 Call us for
more Information
+1-416-477-2545
Toll Free: 1-877-820-7121
Click here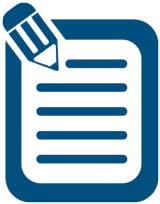 Write Us (Online Form)
Complete our form and one of our
Representatives will contact you.
Click here

Subscribe To Our Newsletter

There is always a way