Why Getting a Positive LMIA Is Significant?
You are likely to get a chance to work in Canada if no permanent resident or Canadian citizen is willing to take up the position. Canada's LMIA application will help you get your dream job in Canada!
Let's understand the LMIA application process and requirements.
What is LMIA?
LMIA is the acronym for Labour Market Impact Assessment. It is a document proclaimed by Employment and Social Development Canada (ESDC) evaluating the effect of recruiting an international candidate in Canada.
A positive LMIA highlights an absence of permanent residence or Canadian citizens to fill a position, thereby, authorizing an employer to hire a foreign candidate. Conversely, a negative LMIA specifies that a position must be filled by a permanent resident or a Canadian citizen.
So, what is included in the LMIA process? ESDC will assess the job offer, as well as the LMIA application form of the employer. You can apply online for LMIA. If the assessment is positive, ESDC will send a confirmation letter to the employer.
To obtain successful employment in Canada being an international candidate, LMIA and the receipt of the confirmation letter are crucial. You will also need to apply for a Work Visa to obtain the Canadian Work Permit.
When you receive a positive LMIA, it can add 50 points towards your Express Entry application!
Akrami & Associates have dealt with multiple LMIA application cases. Contact our experts to get guidance!
What to know about LMIA Application?
An employer is likely to submit the LMIA application as early as 6 months before the commencement of the position.
LMIA application procedures are evident to vary concerning the wage of the individual being recruited. Additionally, employers need to consult the median hourly wages of their territory or province to depict whether the selected candidate falls under high-wage or low-wage. This is because a low-wage position will require the employer to accomplish additional criteria.
For instance, there are specialized streams for employers willing to obtain LMIAs for definite employment areas, which are:
Hiring agricultural workers
Hiring in-home caregivers
Hiring within the Quebec province
Hiring foreign academics
We are here to help you with the LMIA application! Book a consultation to know more about our services.
LMIA Application Requirements
LMIA applications are sent by mail to the authorized Service Canada Processing Centre. Applications must possess evidence of the following addressed criteria:
Business Legitimacy Documents: Such documents prove that the employer is a legitimate Canadian business.
Processing Fee: Every application for LMIAs incorporates a $1000 CAD processing fee, which is non-refundable even if the result is negative. However, certain applicants under the LMIAs considering the in-home caregivers are exempted from this fee.
Recruitment Efforts: Employers need to submit evidence highlighting their extensive efforts to recruit permanent residents and Canadian citizens to fill the job position before recruiting a temporary foreign worker.
Transition Plan: Employers also need to submit a plan outlining how they attempt to address the need to hire international candidates. Additionally, employers are expected to hire permanent residents and Canadian citizens rather than temporary foreign workers.
Wages: Applications must possess information concerning the temporary foreign workers' wages. It is likely to segregate high-wage positions from low-wage positions. This further ensures that foreign candidates are paid the same wage as their Canadian counterparts.
Workplace Safety: Temporary foreign workers are entitled to the same workplace standards as their Canadian equals. Thus, the employers must highlight that the foreign nationals will receive healthcare insurance and coverage as designated by the territory or province where the business is located.
Akrami & Associates is at your service to fulfill all the requirements for the LMIA application. Once you receive a positive LMIA, you can process the work permit application. If you  have an criminal record, we can assist you to apply for a Temporary Resident Permit.
Final Thoughts
LMIA application requires extensive documentation and statistical evaluation. Akrami & Associates helps clients across the world to get Canadian immigration. We are here to provide you with a completely planned application to enhance your chance of acceptance and get a positive LMIA. Contact us via info@thevisa.ca or call us at (416) 477-2545 to submit your LMIA application today!
Latest Immigrations News
Understanding the Validity of Post-Graduation Work Permits

  Embarking on a journey of higher education is not merely about acquiring knowledge; it's also an investment in one's future. For international students in Canada, this investment often comes with the added benefit of being eligible for a Post-Graduation Work Permit (PGWP). This permit serves as a [...]

Credential assessment in Canada: how Akrami & Associates can assist you

  Embarking on a journey to Canada, whether as a skilled worker, student, or professional, is a significant milestone in one's life. The allure of this vast and diverse country, known for its quality of life, educational institutions, and career opportunities, has drawn people from all corners of [...]

Canada's demand for Skilled Workers: the new Express Entry priorities

As businesses across the country actively seek to fill numerous job vacancies, immigration has become a pivotal solution to address this issue. Recognizing this reality, the Canadian government is actively developing an immigration system designed to act as an economic engine. This strategic approach not only strengthens French-speaking [...]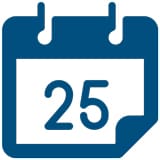 Book a Conslutation
One of our Representatives will
assist you with your matter. Book Now!
Click here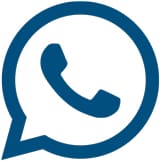 Call us for
more Information
+1-416-477-2545
Toll Free: 1-877-820-7121
Click here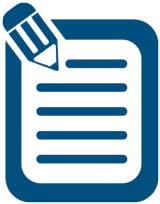 Write Us (Online Form)
Complete our form and one of our
Representatives will contact you.
Click here

Subscribe To Our Newsletter

There is always a way