Why was Your Sponsorship Application Refused
Avoid the Refusal of Your Application
As you may know, you have various options to sponsor a family member to Canada. However, in order to ensure foreigners, who are immigrating to Canada, do not possess any risks to Canadian citizens and permanent residents, the Canadian government has set many strict rules to regulate potential immigrants. If you fail to meet the requirements set by the Canadian government, your application will very likely be refused. In this blog, you will learn relevant information about reasons for your application refusal.
You are not an Eligible Sponsor
Simply being a Canadian citizen or a Canadian permanent resident does not automatically make you an eligible sponsor. In order to be an eligible sponsor, you must also fulfill the other requirements. For example, if you are still going through the process of bankruptcy, or if you have received social assistance for something other than the reason of a disability, you are not eligible to sponsor anyone.
You will not qualify to sponsor if you attempted, threatened, or were convicted of a violent or sexual offence, or an offence that caused bodily harm to a relative. You will also be disqualified to sponsor your partner if you are in a penitentiary, jail, reformatory or prison. Criminal offences all show that you are to be considered an ongoing threat to Canadian society or your partner. These criminal records indicate that you are not eligible to be a sponsor.
It is also worth to note that, if you, as a sponsor, are a permanent resident who is residing outside Canada, you application may be refused as well. If you are a citizen who is residing outside Canada, your application can only be allowed if you can prove the intent to permanently reside in Canada once the sponsored family member receives permanent residence.
Last but not least, you may not be a sponsor if you have sponsored a previous spouse or partner and three years have not passed since this person became a permanent resident. If the time requirement is not met, this will indicate you may not be genuine about your relationship.
You are not an Eligible Principal Applicant
Simply having a partner or a family member who is Canadian citizen or a permanent resident does not automatically make you an eligible principal applicant. In order to be qualified as a principal applicant (the person being sponsored), you need to make sure you meet other requirements. For example, you will not qualify as a principal applicant if you possess risk to Canadian citizens and permanent residents. The risk can be security or medical. That being said, anyone that is guilty of human right violations, does not have a clean criminal record, or has significant health problems can fail to be an eligible applicant.
Undeclared Family Members/Misrepresentation of Information
If you did not truthfully declare any dependants on your application, you application will be refused. This strict rule is set because the Canadian government wants to prevent any dishonesty or anything misrepresentation of information that is directly related to decisions made under the Immigration and Refugee Protection Act (IRPA).
In some special cases, if the applicant presents compelling reasons for not declaring a family member on the application, it may also be appropriate to consider on humanitarian and compassionate ground. Typically, this type of decision is made for family members of refugees and protected persons, or non-accompanying family members who were not required to be included or who were not eligible to be included at the time of the sponsor's original application. For example, if you are a refugee and can present evidence that you believed your family members were dead or were unknown, your application may then be examined with Humanitarian and compassionate consideration.
Relationship of Convenience
A big part of spousal/conjugal/common-law sponsorship applications is to prove the genuineness of your relationship/marriage. If your relationship/marriage to the sponsor is solely for the purpose of acquiring any status or privilege in Canada, your sponsorship application will be refused.
How do you prove your relationship/marriage to the sponsor is genuine, rather than fraudulent? You may provide documents, such as a marriage certificate, wedding invitations and photos, proof of joint ownership of residential property, proof of joint utility accounts, love letters, printed text messages, emails or social media conversations, proof of cohabitation, and many more. If the officer believes you do not provide adequate proof of a genuine marriage/relationship, an officer may request additional information or schedule an interview.
Contact Akrami and Associates
Sponsoring your spouse/common-law partner/conjugal partner, dependent children, or other eligible relatives can help your family reunite in Canada. You may also enrich their lives by giving them a chance to live and prosper in a country that is culturally diverse and welcoming. Furthermore, Canada may gain productive permanent residents to help contribute to the Canadian economy. However, applying for sponsorships can be very confusing and overwhelming, as there are different types of requirements that you would need to meet. It is important for you to pay close attention to every detail during your application process. Failure to do so could result in application refusal. Ultimately, it could make you ineligible to sponsor any individual in the future, or make you inadmissible to Canada if you are the principle applicant. Therefore, it is highly recommended that you seek professional help. Here, at Akrami & Associates, we work and have experience with many different immigration issues. We have helped many of our clients obtain permanent residency in Canada through the different types of sponsorship. If you have any questions regarding sponsorship applications, or if you would like to book a consultation with an immigration professional for more advice, please feel free to contact Akrami & Associates at 416-477-2545.
With Akrami & Associates there is always a way!!
Latest Immigrations News
Understanding the Validity of Post-Graduation Work Permits

  Embarking on a journey of higher education is not merely about acquiring knowledge; it's also an investment in one's future. For international students in Canada, this investment often comes with the added benefit of being eligible for a Post-Graduation Work Permit (PGWP). This permit serves as a [...]

Credential assessment in Canada: how Akrami & Associates can assist you

  Embarking on a journey to Canada, whether as a skilled worker, student, or professional, is a significant milestone in one's life. The allure of this vast and diverse country, known for its quality of life, educational institutions, and career opportunities, has drawn people from all corners of [...]

Canada's demand for Skilled Workers: the new Express Entry priorities

As businesses across the country actively seek to fill numerous job vacancies, immigration has become a pivotal solution to address this issue. Recognizing this reality, the Canadian government is actively developing an immigration system designed to act as an economic engine. This strategic approach not only strengthens French-speaking [...]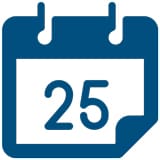 Book a Conslutation
One of our Representatives will
assist you with your matter. Book Now!
Click here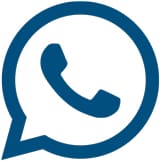 Call us for
more Information
+1-416-477-2545
Toll Free: 1-877-820-7121
Click here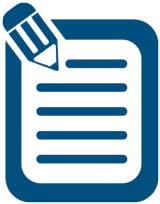 Write Us (Online Form)
Complete our form and one of our
Representatives will contact you.
Click here

Subscribe To Our Newsletter

There is always a way