Work Permit in Canada: the essential documentation checklist for a successful application!
A Work Permit is an essential document that grants individuals the authorization to work in a specific country. To obtain a Work Permit in Canada, it is necessary to have a job offer from a Canadian employer. The application process involves several steps, starting with the employer applying for a Labour Market Impact Assessment (LMIA) and receiving approval.
Once the LMIA is approved, the employer can extend a job offer to the individual, who can then proceed with the application for a Work Permit. The issuance of the Work Permit is done by an immigration officer (Click here to schedule a meeting with an immigration consultant at Akrami & Associates)
Understanding the process of obtaining a Work Permit and ensuring compliance with the immigration requirements is crucial for individuals seeking employment opportunities in Canada. By choosing Akrami & Associates, you can benefit from our expertise and increase your chances of a successful work permit application. Contact us today to discuss your specific circumstances and let us help you achieve your professional goals in Canada.
To successfully apply for a work permit, it is essential to understand the documents required to support your application:
Valid Passport:
The first and foremost document required is a valid passport. It must be current and valid throughout your intended stay in Canada. Ensure that your passport has sufficient blank pages for visa stamps and endorsements.
Job Offer Letter:
A formal job offer letter from a Canadian employer is crucial. This letter should outline the details of your employment, including the job title, job duties, salary, working hours, and employment duration. It must also state that the position cannot be filled by a Canadian citizen or permanent resident. If you find yourself in need of professional assistance, don't hesitate to reach out to Akrami & Associates. Contact us today to benefit from our firm's commitment to helping individuals achieve their goals within the Canadian immigration system.
Labor Market Impact Assessment (LMIA):
In some cases, an LMIA may be required. The LMIA is obtained by the Canadian employer to demonstrate that there is a genuine need for hiring a foreign worker. It assesses the impact of hiring a foreign worker on the Canadian labor market.
Completed Application Form:
Completing the appropriate work permit application form is mandatory. The form requires personal information, employment details, and other relevant information. It is essential to fill out the form accurately and truthfully to avoid delays or rejection.
Proof of Education:
Provide documentation that verifies your educational qualifications, such as degrees, diplomas, or certificates. These documents must be from recognized educational institutions.
Proof of Work Experience:
If your profession requires work experience, include documents such as reference letters, employment contracts, or payslips that substantiate your previous employment history.
Whether you need assistance with the documents mentioned before, we can guide you through the process and ensure that your documentation meets the requirements set by Canadian immigration authorities. Click here to schedule a consultation with Akrami & Associates:
Language Proficiency Test Results:
Depending on the nature of your work, you may need to demonstrate proficiency in English or French. Test results from recognized language proficiency exams, such as IELTS or CELPIP, should be submitted to validate your language skills.
Proof of Financial Support:
To ensure your ability to support yourself and any dependents during your stay in Canada, provide evidence of sufficient funds. This may include bank statements, proof of employment, or a letter of sponsorship.
Medical Examination Certificate:
In some cases, a medical examination may be required to assess your health condition. A panel physician approved by Immigration, Refugees, and Citizenship Canada (IRCC) should conduct the examination. The certificate should be submitted with your application.
Police Clearance Certificate:
To demonstrate your good character and absence of any criminal history, provide a police clearance certificate from each country or region where you have resided for six months or longer since the age of 18.
Proof of Temporary Resident Visa (TRV) or Electronic Travel Authorization (eTA):
If you are from a country that requires a TRV or eTA to enter Canada, you must include the valid document in your work permit application. Ensure that your TRV or eTA remains valid for the duration of your intended stay.
Consent Forms:
In some cases, you may be required to submit consent forms, such as the Use of a Representative form. This form authorizes an individual, such as an immigration consultant or lawyer, to represent you during the application process.
Translation of Documents:
If any of your supporting documents are not in English or French, you must provide certified translations. Translations should be done by a qualified translator who is fluent in both the original language and English or French.
Payment of Fees:
Work permit applications require payment of processing fees. Ensure that you include the correct fee payment along with your application. Payment methods may vary, so check the official IRCC website for accepted payment options.
Note: 
Applying for a work permit in Canada involves a meticulous and organized approach to gathering and submitting the necessary documents. This comprehensive guide has outlined the essential documents required for a work permit application. However, it is essential to keep in mind that specific requirements may vary depending on your circumstances and the type of work permit you are applying for.
Depending on the specific circumstances of your application, you may need to provide additional supporting documents.
To ensure a smooth and successful application process for your work permit in Canada, it is crucial to have expert guidance and support.
At Akrami & Associates, we specialize in Canadian immigration and have a team of experienced professionals ready to assist you.
---
How can we help you
At Akrami & Associates, we understand the significance of accurate and complete documentation when it comes to your work permit application. Our team of immigration experts is here to ensure that you are well-prepared and equipped with all the necessary documents to maximize your chances of success.
With years of experience in Canadian immigration, we have helped countless individuals navigate the complexities of the application process. We will work closely with you to assess your specific circumstances and guide you through the document requirements, ensuring that you provide all the necessary evidence to support your application.
Don't leave your work permit application to chance. Trust the expertise of Akrami & Associates to help you put together a strong and compelling case. Our commitment to excellence and attention to detail will give you the confidence you need to present your application with pride.
Remember, your future in Canada depends on the accuracy and completeness of your documentation.
Trust Akrami & Associates to be your partner on this important journey. Cal us today!
𝗘𝗺𝗮𝗶𝗹: Info@thevisa.ca
𝗣𝗵𝗼𝗻𝗲: 416-477-2545 / 1-877-820-7121
Latest Immigrations News
Understanding the Validity of Post-Graduation Work Permits

  Embarking on a journey of higher education is not merely about acquiring knowledge; it's also an investment in one's future. For international students in Canada, this investment often comes with the added benefit of being eligible for a Post-Graduation Work Permit (PGWP). This permit serves as a [...]

Credential assessment in Canada: how Akrami & Associates can assist you

  Embarking on a journey to Canada, whether as a skilled worker, student, or professional, is a significant milestone in one's life. The allure of this vast and diverse country, known for its quality of life, educational institutions, and career opportunities, has drawn people from all corners of [...]

Canada's demand for Skilled Workers: the new Express Entry priorities

As businesses across the country actively seek to fill numerous job vacancies, immigration has become a pivotal solution to address this issue. Recognizing this reality, the Canadian government is actively developing an immigration system designed to act as an economic engine. This strategic approach not only strengthens French-speaking [...]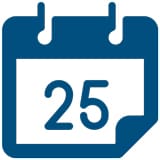 Book a Conslutation
One of our Representatives will
assist you with your matter. Book Now!
Click here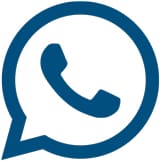 Call us for
more Information
+1-416-477-2545
Toll Free: 1-877-820-7121
Click here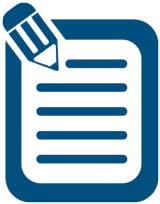 Write Us (Online Form)
Complete our form and one of our
Representatives will contact you.
Click here

Subscribe To Our Newsletter

There is always a way