About Semi-Skilled Worker Category of the Alberta AINP
The Alberta Immigrant Nominee Programs takes into account many different occupation types while fulfilling immediate needs of the province. The Semi-Skilled Worker category of the Alberta Immigrant Nominee program takes into account those who have been working in Alberta for an eligible employer in a number of in demand industries currently in the province.
Akrami & Associates will guide you every step of the way with this. Contact us for more details.
If you intend on submitting your application without the support of a representative, there are a couple of factors you should keep in mind.
Language Testing
As with most applications you will need to demonstrate your proficiency in either English or French. You will need this to demonstrate to an officer that you will be able to communicate effectively in your work. This too will help you adjust better to life in Canada and assist you in adapting to Canadian culture.
You will need to provide the results of an eligible language test. The tests that are acceptable are:
– CELPIP (Canadian English Language Proficiency Index Program) General Test
– IELTS (International English Language Testing System) General Test
Depending on the test you take, the scoring rubric is different. For example, the minimum score for the CELPIP exam is 2H for listening while the minimum score, in the same category, for the IELTS test is 4.5.
Employment Letter
Your employer will need to submit an employment reference letter so that you may submit this with your application. Make certain that the reference letter meets the standards and definitions in order to be considered acceptable. It should be signed, date and on company letterhead. Further, it should touch on the following matters:
General Holidays and General Holiday Pay
Hours of Work, Rest Periods and Days of Rest
Maternity and Parental Leave
Minimum Wage
Overtime Hours and Overtime Pay
Payment of Earnings
Reservists Leave
Termination of Employment and Termination Pay
Vacations and Vacation Pay
Latest Immigrations News
5 Categories for Alberta PNP program

1. Employer Driven Stream: this category is based on job offers and to get qualified for this category you need the following: The applicant needs a permanent and full time job offer from an employer in Alberta. The applicant's job should be in skilled occupation type O, A [...]

AINP Semi-Skilled Worker Category Food and Beverage Processing Industry

The Alberta Immigrant Nominee Program (AINP) offers a variety of attractive options in various categories. If you qualify with one of their streams, you will be given a nomination for that province. You will then use this nomination to obtain your permanent resident status in Canada. One such [...]

Tips for Alberta Immigration Nominee Program (AINP)

Alberta Immigration Nominee Program Submitting an application to this program comes with a long list of requirements as well as employer criteria that you will need to consider. Generally speaking, most occupations in the National Occupational Classification (NOC) matrix are accepted. There are however, a list of specific [...]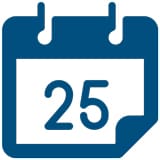 Book a Conslutation
One of our Representatives will
assist you with your matter. Book Now!
Click here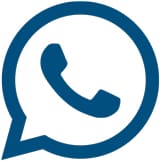 Call us for
more Information
+1-416-477-2545
Toll Free: 1-877-820-7121
Click here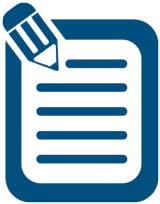 Write Us (Online Form)
Complete our form and one of our
Representatives will contact you.
Click here

Subscribe To Our Newsletter

There is always a way