AINP Semi-Skilled Worker Category Food and Beverage Processing Industry
The Alberta Immigrant Nominee Program (AINP) offers a variety of attractive options in various categories. If you qualify with one of their streams, you will be given a nomination for that province. You will then use this nomination to obtain your permanent resident status in Canada.
One such stream of the AINP is the Semi-Skilled Worker Category. This category can be further subdivided based on the industry you are or intend to be working in. Each industry must meet the basic requirements and have additional criteria as per the industry.
Akrami & Associates and our team of highly skilled immigration professionals have much experience in helping people obtain their nominations. Contact us to find out how we can help you!
In order to be eligible for the Food and Beverage Processing sub-category, you must be in one of these eligible occupations:
Food and Beverage Production Worker (NOC 9617)
Bakery Production Worker (NOC 9617)
Food and Beverage Processing Equipment Cleaner (NOC 9617)
Industrial Butchers and Meat Cutters (NOC 9462)
Poultry Production Workers (NOC 9462)
As the applicant, you must meet the following criteria:
Be currently working in Alberta on a work permit for an eligible AINP Semi-Skilled Occupation (as above)
Show that you have completed a minimum of high school education.
Demonstrate Language Proficiency
Complete an interview with Alberta Agriculture and Rural Development (AARD) staff and be able to satisfy AARD regarding your suitability for the AINP.
Have a total of three years of full-time work experience in your home country prior to arriving in Canada in a physically demanding job similar to that found in the food and beverage processing industry.
Be employed in Alberta for a minimum of six months before applying to the AINP.
When applying to this sub-category, your employer must also meet certain criteria. They must:
Operate an agricultural-based industrial food processing plant. In collaboration with the AINP's partner ministry, Alberta Agriculture and Rural Development (AARD), this program has been established to assist with labour challenges in industrial food processing plants. Retail establishments are not considered part of the food processing sector for which this category was created and are not considered eligible employers under this AINP category.
Have satisfactory recruitment strategies, employment policies and practices, retention and settlement in order to qualify for allocations.
Latest Immigrations News
5 Categories for Alberta PNP program

1. Employer Driven Stream: this category is based on job offers and to get qualified for this category you need the following: The applicant needs a permanent and full time job offer from an employer in Alberta. The applicant's job should be in skilled occupation type O, A [...]

About Semi-Skilled Worker Category of the Alberta AINP

The Alberta Immigrant Nominee Programs takes into account many different occupation types while fulfilling immediate needs of the province. The Semi-Skilled Worker category of the Alberta Immigrant Nominee program takes into account those who have been working in Alberta for an eligible employer in a number of in [...]

Tips for Alberta Immigration Nominee Program (AINP)

Alberta Immigration Nominee Program Submitting an application to this program comes with a long list of requirements as well as employer criteria that you will need to consider. Generally speaking, most occupations in the National Occupational Classification (NOC) matrix are accepted. There are however, a list of specific [...]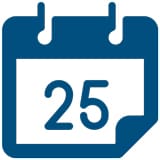 Book a Conslutation
One of our Representatives will
assist you with your matter. Book Now!
Click here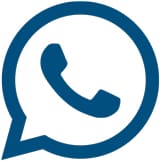 Call us for
more Information
+1-416-477-2545
Toll Free: 1-877-820-7121
Click here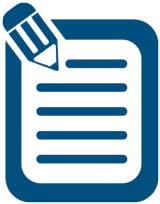 Write Us (Online Form)
Complete our form and one of our
Representatives will contact you.
Click here

Subscribe To Our Newsletter

There is always a way