Am I Eligible for the Manitoba Provincial Nominee Program?
What has still been the most popular route to immigrate to Canada is the Federal Skilled Worker program. For decades, people have been applying to this program and its regular procedure. FSW is a great way for immigration if your occupation lies among the Canada's most-demanded occupation demanded list. However, the problem is that the labor market is constantly changing and every year there are revisions in this list. Due to ineligibility, many applicants cannot apply in the Federal Skilled Worker program.
Federal Skilled Worker Program was Hot Favorite for Years
Many people still continued to apply, though their occupation didn't lie in the Canada's favorite list. The reason was that the applicants do get considered after a certain number of years and therefore applicants wait for long years before they could hear a response from the immigration office.
The Manitoba Provincial Nominee Program is a Breakthrough
The Manitoba's provincial nominee program allows a streamlined process for immigration, reducing processing time for the applications. The programs are launched to attract skilled workers to meet the ever-increasing economic demands of this developing state. Those applicants who apply for immigration to Canada through the Manitoba's program get their immigrations more quickly and easily.
Am I Eligible to Immigrate to Manitoba under its Provincial Nominee Program?
The MPNP is a complex process and it's not easy to apply. There are many requirements for the application and you must be sure that you meet the eligibility criteria. Moreover, a settlement plan is required which needs a lot of planning and thought. Therefore, it is very important that you consult professional legal services so that you can immigrate to Manitoba without any trouble and in the least possible time.
If you apply through the regular immigration process, it's going to take years before you will get the decision. However, the Manitoba Provincial Nominee Program is a streamlined process and one usually receives the permanent residence within a year. Initially, you will get a Manitoba Nomination Certificate which is your evidence that the state has nominated you and wishes that you immigrate to the state for the development of its local economy. Once you have this document, you can apply for a much faster immigration process and immigrating to Manitoba won't take more than a year.
More on the Streamlined Process
Under the Manitoba provincial nomination program, one of the most common program is the Employer Direct Stream.
Employer Direct Stream
The employer direct stream is intended for workers who have been working in Manitoba and wish to receive a permanent resident. To apply, you need a temporary visa and you must be working in the province of Manitoba for at least six months. You also need to prove that you have a confirmed offer of a permanent job from an employer.
This program has its own complexities. The employer must prove to the government of Canada that he couldn't arrange a Canadian permanent resident or citizen to fill the position in question. He may also need to provide the Labor Market Opinion for this purpose. Moreover, he must promise to pay you wages that are comparable to usual wages in the province.
Do You Want to Immigrate to Manitoba? We Can Help You.
We have assisted many applicants to immigrate to Manitoba. You may be working on a Temporary Work Permit and wishing to immigrate to Manitoba. The employer direct stream is a potential program for you.
We can help you prepare your application for the employer direct stream program. It is important to understand that being eligible is not the guarantee that you will successfully immigrate to Manitoba. It requires careful planning and well-thought documents to ensure that your application goes through the process like a breeze. As experts in Canadian immigration, we'll delve into your case to identify the points that when corroborated with documents, can make your immigration process much easier.
Latest Immigrations News
Four Ways to Immigrate to Manitoba

Manitoba's Provincial Nominee Program Canada is a place that is considered to be one of the best places in the world to live by many. You will find many cultures intertwined and therefore every new member is welcomed to this place. This is one reason that thousands of [...]

Tips on Applying for the Manitoba Provincial Nominee Program

The Manitoba Provincial Nominee Program will accept any application under the two worker streams of "currently working in Manitoba" and "skilled worker overseas" for those who are able to demonstrate employability in Manitoba. Aside from this, you will also need to demonstrate your adaptability. This means how well [...]

Manitoba Provincial Nominee Program (MPNP)

The Manitoba Provincial Nominee Program (MPNP) seeks skilled workers and their families who wish to successfully settle and economically establish themselves in Manitoba as permanent residents. The MPNP nominates people who we assess as having a strong connection to Manitoba and sufficient skills, education and training, work experience, [...]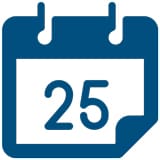 Book a Conslutation
One of our Representatives will
assist you with your matter. Book Now!
Click here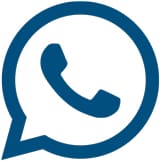 Call us for
more Information
+1-416-477-2545
Toll Free: 1-877-820-7121
Click here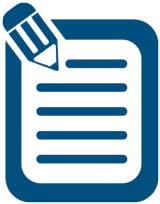 Write Us (Online Form)
Complete our form and one of our
Representatives will contact you.
Click here

Subscribe To Our Newsletter

There is always a way