Manitoba Provincial Nominee Program (MPNP)
The Manitoba Provincial Nominee Program (MPNP) seeks skilled workers and their families who wish to successfully settle and economically establish themselves in Manitoba as permanent residents.
The MPNP nominates people who we assess as having a strong connection to Manitoba and sufficient skills, education and training, work experience, English proficiency, and adaptability to make an immediate and ongoing contribution to the provincial community and labour market.
All applicants, whether you are overseas or are currently working in Manitoba, must submit a Settlement Plan. This plan is your opportunity to explain how you will achieve your short and long-term settlement and employment goals. These goals may include such things as becoming licensed to work in an occupation that is regulated in Manitoba.
Further, your Settlement Plan is used in the application process and, upon nomination, the province will provide you with the tools you will need and connect you with our immigrant services to empower you to take effective action to achieve your goals.
There are currently two streams to the MPNP:
Currently working in Manitoba: This application applies to temporary foreign workers and international student graduates who have been working on a full-time basis for at least six months. They will also require that their employer has offered a full-time, long-term job may qualify under this stream.
Skilled workers overseas: Applications are accepted from skilled workers who score sufficient points for employability and adaptability based on five factors – age, English proficiency, work experience, education and Connection to Manitoba.
If you are successful in obtaining a nomination from the province, you will use this nomination to submit with your application for permanent residence with the federal government. he Province of Manitoba has the sole authority to nominate individuals for permanent resident status based on the MPNP's assessment of your potential for successful economic establishment as an independent skilled worker with the genuine intention and ability to settle in Manitoba with permanent residency.
Similarly, the federal government reserves the right to make decisions on matters of permanent residency. Just because you have submitted an application for permanent resident status with a nomination does not automatically mean you will be successful.
Your application will be approved based on its own merits at the discretion of an officer.
Latest Immigrations News
Four Ways to Immigrate to Manitoba

Manitoba's Provincial Nominee Program Canada is a place that is considered to be one of the best places in the world to live by many. You will find many cultures intertwined and therefore every new member is welcomed to this place. This is one reason that thousands of [...]

Am I Eligible for the Manitoba Provincial Nominee Program?

What has still been the most popular route to immigrate to Canada is the Federal Skilled Worker program. For decades, people have been applying to this program and its regular procedure. FSW is a great way for immigration if your occupation lies among the Canada's most-demanded occupation demanded [...]

Tips on Applying for the Manitoba Provincial Nominee Program

The Manitoba Provincial Nominee Program will accept any application under the two worker streams of "currently working in Manitoba" and "skilled worker overseas" for those who are able to demonstrate employability in Manitoba. Aside from this, you will also need to demonstrate your adaptability. This means how well [...]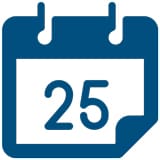 Book a Conslutation
One of our Representatives will
assist you with your matter. Book Now!
Click here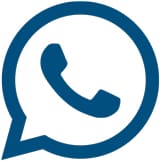 Call us for
more Information
+1-416-477-2545
Toll Free: 1-877-820-7121
Click here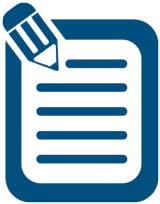 Write Us (Online Form)
Complete our form and one of our
Representatives will contact you.
Click here

Subscribe To Our Newsletter

There is always a way