Beware of the Red Flags while Consulting a Canadian Immigration Lawyer
Immigration fraud is not unheard of! Scammers often take advantage of naïve immigrants who are mostly unaware of even the basic regulations and requirements of visa application. They will charge extra money, make false and outlandish promises involving job offers, and likewise, basically hold your dreams, hostage.
In most cases, people end up losing all their savings to such scams. Well, not on our watch. Having helped people immigrate to Canada successfully through all these years, we feel this is a moral obligation to make you aware of these fraud cases.
So, if you are trying to connect with an immigration lawyer to get a visa to Canada, you must be aware of the red flags that separate real professionals from scammers. In this blog, we will shed some light on the matter so you never get duped by a fake consultant. For any further queries, you can reach Akrami & Associates at your convenience and we will get back to you ASAP.
Immigration Fraud: Beware of these Red Flags    
We take immigration fraud very seriously and would hate for you to have such an experience. So, here are a few pointers that will help you protect yourselves and anyone you know.
No Authorization
No one without authorization can accept payment from you for helping with the visa application process. They either have to be a lawyer or a consultant, with authorization from notable bodies allowing them to offer that service.
Lawyers: The lawyers in Canada are registered as a member of the law society of the Canadian province they are practicing in. So, if someone is claiming to be an immigration lawyer they should not have any obligation to furnish proof of their certification. Also, you can access the list of territorial and provincial law societies online through Canada's official immigration website. You can check yourselves.
Consultants: Immigration or citizenship consultants are members of the College of Immigration and Citizenship Consultants or CICC. The CICC has a registry carrying the names of all Regulated Canadian Immigration Consultants or RCICs. So, you can ask the consultant for their RCIC number and corroborate their credibility yourselves.
In Quebec, the notaries with good standing with the Chambre des notaires di Quebec can represent visa applicants. Similarly in Ontario, paralegals recognized by the Ontario Bar Association can offer representation and services.
If ever a consultant or lawyer is reluctant to provide these proofs that's a major red flag. It means something is not right with the person. So, steer clear of such individuals.
Most respectable professionals have all their authorization details on their webpage. Here is ours, so you can check. We believe in upholding the values of integrity and transparency in our services so our clients feel valued too.
Guarantee of a job, work permit, study permit, or PR
As professionals, we can assist you and guide you through the process. We can even find ways so that your application does not get rejected. However, no immigration lawyer or consultant can guarantee that you have a visa, work permit, study permit, PR or job. That's the call of IRCC. Multiple factors are involved in visa application and its approval.
So, anyone who tells you that they can guarantee your visa approval is doing a shoddy job. If what they are offering you in terms of a job and accommodation that you will receive if you hire them sounds too good to be true, know that it is. It's a trap to lure naïve immigrants and rob them of their money. Therefore, beware of people making tall claims and promises.
Ask for money to get you a job 
One of the most common scams! If you ever come across a lawyer or consultant asking for payment to get you a job offer, that's a fraud. No one can guarantee you a job. Most importantly, no professional or the government of Canada will charge you money and guarantee you a job in the country.
Oftentimes, these scammers ask you to deposit the money in a personal bank account. You should be careful about that as well. When you pay for your services to Akrami & Associates, you pay securely to our business account through our website and we maintain complete transparency in the process.
These scams can be hard to detect. They can send you a fake job offer letter with documents that look real but don't fall for such farce, because legally this is impossible. You do not need to pay for a job in Canada.
Other red flags include:
The website looks fishy and unreliable.
You receive an unsolicited call or email.
The online presence of the agency is questionable.
They do not have a proper 'Contact Us' for correspondence.
They charge you a whopping amount upfront even before offering a consultation.
There are no client case studies on the website.
They are not ready to sign a contract or retainer.
If you ever encounter any of these red flags, do not take the consultation any further. It will be a waste of your time and money.
Wrapping Up!
Akrami & Associates has been serving people from all over the world, enabling them to fulfil their dream of studying, working or living in Canada. We offer an extensive range of services delivered by authorized personnel. You can visit our website to know all about our services in detail. Check out our YouTube channel where we have shared multiple client case studies for your reference. If you feel like talking with our team directly, you can either mail us at info@thevisa.ca or give us a call at (416) 477-2545.
Latest Immigrations News
Understanding the Validity of Post-Graduation Work Permits

  Embarking on a journey of higher education is not merely about acquiring knowledge; it's also an investment in one's future. For international students in Canada, this investment often comes with the added benefit of being eligible for a Post-Graduation Work Permit (PGWP). This permit serves as a [...]

Credential assessment in Canada: how Akrami & Associates can assist you

  Embarking on a journey to Canada, whether as a skilled worker, student, or professional, is a significant milestone in one's life. The allure of this vast and diverse country, known for its quality of life, educational institutions, and career opportunities, has drawn people from all corners of [...]

Canada's demand for Skilled Workers: the new Express Entry priorities

As businesses across the country actively seek to fill numerous job vacancies, immigration has become a pivotal solution to address this issue. Recognizing this reality, the Canadian government is actively developing an immigration system designed to act as an economic engine. This strategic approach not only strengthens French-speaking [...]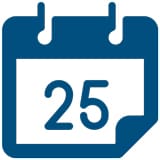 Book a Conslutation
One of our Representatives will
assist you with your matter. Book Now!
Click here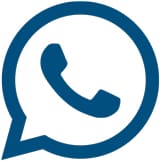 Call us for
more Information
+1-416-477-2545
Toll Free: 1-877-820-7121
Click here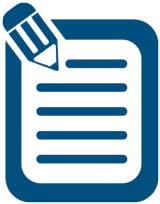 Write Us (Online Form)
Complete our form and one of our
Representatives will contact you.
Click here

Subscribe To Our Newsletter

There is always a way