Business Immigration
What is the Business Immigration Program?
The Business Immigration Program is one of the Canadian Immigration categories. This program is geared towards you if you have business/managerial experience with a reasonably high net-worth. If you obtain these requirements then you may just qualify for a Canadian Immigration Visawhich is also known as a Permanent Resident Visa.
What is involved in this program?
There are a few different categories that are included within the Business Immigration Program. They are: Investors, Entrepreneurs, Start-up Visa and Self-Employed People.
What is involved in each of the categories?
Investors: just to note that at this current moment in time this program is not accepting any applications.
This category may be for you if you obtain a high net worth, as this is where you would be able to establish your own enterprise and immigrate to Canada. In order for you to be eligible into this category should they start accepting applications for it again you must:
Have a minimum of $1.6 000 000 Canadian Dollars as your net worth
You must also state and pledge that you are going to invest at least $800,000 of your Canadian Dollars.
Within this category you and your immediate family can obtain Canadian Immigration VisasPermanent Resident Visas by investing $800,000 Canadian for five years under the Federal Program. This will be valid for you if you are planning on living anywhere inside of Canada other than Quebec.
This program is Government guaranteed that you will be reimbursed in full for the amount of $800,000 without interest at the end of the five years.
Startup Visa:
This category is primarily geared towards attracting you to bring your business ideas to Canada. The Start-up Visa is the first of anything like it and will result in you being able to obtain a Permanent Resident Status in Canada.
Like everything else there are requirements that you will have to meet in order for you to be eligible under this program. Some of these requirements are:
You must have the right financial backing in Canada
You must prove that our business idea is supported by a designated organization
You must meet the language requirements
You must obtain the appropriate and required education, and;
You must have settlement funds that are sufficient
In order for you to be able to apply for the Start-up Visa you will need to have a designated organization to support your business idea. If the organization does agree to support your business idea you will receive a Letter of Support. The Letter of Support should you get one, must be included in your application as proof that you have an organization that supports your business idea.
If you do not receive a Letter of Support from a designated organization nor meet any of the requirements then your application will be refused.
Under this category within the Business Immigration Program, the Government will not provide financial support. You must have enough money to support yourself and any dependents or family members after you arrive to Canada.
You will be required to prove the funds that you will be coming to Canada with, the amount of money required will depend on the size of your family. The requirements are:
1 person$11, 115
2 people$13, 837
3 people$17, 011
4 people$20, 654
5 people$23, 425
6 people$26, 419
7 or more$29, 414
Entrepreneurs and Self-Employed Persons: Just a note that in Canada the Entrepreneur Category is closed and will no longer accept any applications. The self-employed category remains open.
This category under the Business Immigration Program tends to lead to Permanent Resident status in Canada providing that you are successful in satisfying an Immigration Officer that you have the required experience and ability to establish a business.
You will be classes as a self-employed person if:
You have the relevant experience neededthis is at least 2 years' worth in the intended business
You intend to be self-employed once you are in Canada, and;
You can contribute to Canada's economy within one of the required areas
Lastly, you will also be required to take part in specific economic activities which will be selected by the province and decided by the laws of the specific Province you are in.
What if you have questions about this process?
We are always here to help you! No question is too small or should go unanswered, so please feel free to contact one of our associates whom specialize in immigration matters to assist you in any way that we can. We look forward to hearing from you.
Latest Immigrations News
Canada's demand for Skilled Workers: the new Express Entry priorities

As businesses across the country actively seek to fill numerous job vacancies, immigration has become a pivotal solution to address this issue. Recognizing this reality, the Canadian government is actively developing an immigration system designed to act as an economic engine. This strategic approach not only strengthens French-speaking [...]

Navigating the sponsorship appeal process in Canadian immigration

  When it comes to the pursuit of dreams and reunification with loved ones, immigration often stands as the gateway to a new life. Canada, with its diverse opportunities and thriving communities, is a destination many aspire to call home. For those who have taken on the role [...]

Immigration options for healthcare professionals in Canada

Akrami & Associates | Careers Canada's healthcare system is renowned for its quality and accessibility, and this reputation has led to an increasing demand for skilled healthcare workers. The aging population and the ongoing need for healthcare services have created numerous opportunities for individuals in the healthcare field. [...]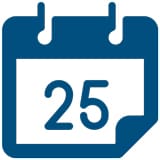 Book a Conslutation
One of our Representatives will
assist you with your matter. Book Now!
Click here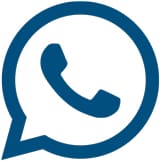 Call us for
more Information
+1-416-477-2545
Toll Free: 1-877-820-7121
Click here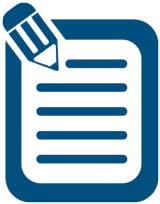 Write Us (Online Form)
Complete our form and one of our
Representatives will contact you.
Click here

Subscribe To Our Newsletter

There is always a way