Canada Biometrics Updates
Biometrics for Immigration
As you may know, a big part of Canadian immigration applications is the biometrics. Biometrics uniquely identify a person's anatomical or physiological data. At your biometrics appointment, you will get your fingerprints and photos, taken, and you will sign your name for electronic capture. Biometrics collection is a mandatory process that all foreign nationals (excluding United States nationals) between the ages of 14 and 79 must undergo when they are applying, claiming or requesting temporary residence, permanent residence or refugee protection. If obtaining biometrics for your immigration purposes sounds daunting to you, do not worry! In this blog, you will learn relevant information about biometrics.
What Biometrics are Collected
When you are at your biometrics appointment, you will be obtaining your biographic data, 10 fingerprints, and a photograph. The Immigration, Refugees and Citizenship Canada (IRCC) will also collect the information from your biometrics. You biographic data refer to your name, date of birth, and other personal details of yourself as listed on your passport data page or your travel document. Your fingerprints will be captured electronically during the biometrics collection session, using an electronic fingerprint-capture device. Lastly, you will provide your digital photograph. Please note, the photograph you provide must meet certain requirements listed on the CIC website. Some requirements include, facing the camera directly, keeping your expressions neutral, keeping your face clear, etc.
Who Must Provide Biometrics
People who are between the ages of 14 and 79 and are applying for the following must provide their biometrics:
temporary resident visa (TRV)
an extension of authorization to remain in Canada as a temporary resident
restoration of temporary resident status
work permit or renewal of a work permit
study permit or renewal of a study permit
permanent resident visa
request to remain in Canada as a permanent resident
new permanent resident card for the first time in cases where they were exempt from biometrics enrolment because they were under the age of 14 years at the time of their application
in-Canada asylum claim (no upper age limit)
overseas refugee resettlement claim
Please note, a tourist eligible to apply for an electronic travel authorization (eTA) is not required to provide their biometrics.
What if the Applicant is Becoming 14 or 80 years old
As previously mentioned, the age range for biometrics is 14 to 79 years old. If the applicant is 13 years old when the application is submitted to a visa application center (VAC) and later on turns 14 years old when the application is received by the IRCC, a biometric instruction letter (BIL) will be issued to the applicant. In short, the age of the applicant is based on the date the application is received by IRCC.
Similarly, if the applicant is 79 years old when the application is submitted, but turns 80 years old prior to biometrics collection, then he or she is required to provide their biometrics. However, the Canadian Immigration Biometric Identification System (CIBIDS) will not allow the biometric information to be collected once the applicant turns 80.
Countries whose Nationals are Required to Provide Biometrics
In order to facilitate foreign nationals' travel while keeping Canadians safe, the Government of Canada requires all nationals from countries in Europe, Africa and the Middle East to provide biometrics (fingerprints and a photo), if they are applying for a Canadian visitor visa, a work or study permit, or permanent residence. More specifically, Canada currently requires biometrics from in-Canada refugee claimants and overseas refugee resettlement applicants, individuals ordered removed from Canada and individuals from 30 foreign nationalities applying for a temporary resident visa, work permit, or study permit.
Biometrics data contain your fingerprint and your photograph. That being said, the fingerprint information allows border service officers to confirm a traveller's identity and better manage traffic flow at the border. The systematic categorization of foreign travelers' identities makes international travel more convenient, predictable and secure. Overall, biometric screening has been an effective method to protect the safety and security of Canadians and the integrity of the immigration system.
Since the biometrics method has been proven to be effective, more than 70 countries area also using biometrics in immigration and border management. The United Kingdom, Australia, the United States, and New Zealand, which are Canada's Migration 5 partners, have implemented biometric programs. On the other hand, 26 Schengen states in Europe, and other countries around the world like Japan, South Africa and India are also using biometrics.
Collecting biometrics can be cumbersome for some individuals. Fortunately, the Government of Canada understands that. As a result, the Government of Canada has taken several steps to make giving biometrics easier for travellers, including only requiring that temporary residents (visitor's visa holders, work permit holders, and study permit holders) provide their biometrics once every 10 years. Canada is also increasing its Visa Application Centre (VAC) presence in the next 2 years. By November 2019, Canada will have a network of at least 157 VACs in 105 countries. In addition, U.S. applicants have access to 135 U.S. Application Support Centers for biometrics collection.
CONTACT AKRAMI & ASSOCIATES
Getting the proper consultation will help your application process run as smoothly as possible. Are you still confused about the details of biometrics? No worries! Akrami & Associates can help you with that as well. With years of experience of dealing with various applications that require biometrics, Akrami & Associates can provide you and your loved ones the proper consultation and advice necessary to allow you to be able to come to Canada without a hassle. For further questions and inquiries, please call us at (416) 447-2545. We can provide legal assistance or consultation with an immigration professional for you or your loved ones.
With Akrami & Associates, there is always a way!
Latest Immigrations News
Immigration options for healthcare professionals in Canada

Akrami & Associates | Careers Canada's healthcare system is renowned for its quality and accessibility, and this reputation has led to an increasing demand for skilled healthcare workers. The aging population and the ongoing need for healthcare services have created numerous opportunities for individuals in the healthcare field. [...]

Understanding the relevant experience requirement for Self-Employed Immigration

In the realm of immigration, the criteria for eligibility can be intricate and multifaceted. For those aspiring to move to Canada as self-employed individuals, understanding the relevant experience requirement is crucial. This requirement is especially pertinent for individuals who have taken part in cultural activities or athletics at [...]

Breaking News: IRCC Announces Exciting Changes to Parent and Grandparent Program

Canada places a strong emphasis on family reunification within its immigration system, aiming to assist Canadian citizens and permanent residents in bringing their loved ones to join them in Canada. A pivotal component of this effort is the Parents and Grandparents Program, which continues to thrive. Immigration, Refugees, [...]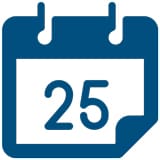 Book a Conslutation
One of our Representatives will
assist you with your matter. Book Now!
Click here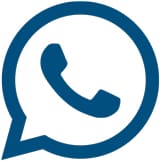 Call us for
more Information
+1-416-477-2545
Toll Free: 1-877-820-7121
Click here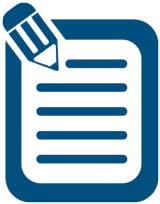 Write Us (Online Form)
Complete our form and one of our
Representatives will contact you.
Click here

Subscribe To Our Newsletter

There is always a way