Canadian Citizenship Test
The Canadian Citizenship Test is the last step for anyone applying for Citizenship in Canada. It will happen before the Ceremony. You will need to prepare for this test in advance to ensure that you have the highest chance for success.
You must take the test if:
You are between the ages of 18 and 54; and
You meet the basic requirements for Citizenship
The Test
The test essentially touches on your knowledge of Canada and is usually written. You may be called before a Citizenship Judge who will make a determination during your interview. Citizenship and Immigration Canada will also take this opportunity to test your ability to speak English or French.
During the written exam and the interview, we will ask you questions about:
the rights, freedoms and responsibilities of Canadian citizens,
Canada's democracy and ways to take part in Canadian society,
Canadian political and military history (including the political system, monarchy and branches of government),
Canadian social and cultural history and symbols, and
Canadian physical and political geography.
Preparing for the Test
An excellent way to prepare for your Citizenship test would be to utilize Citizenship and Immigration Canada's study guide, "Discover Canada: The Rights and Responsibility of Citizenship." The test will rely heavily on information that can be found in this study guide. You may also want to take advantage of third party Citizenship Test Preparation Providers.
Taking the Test
The test may be written or oral. However, it is typically a written exam. Citizenship and Immigration Canada may determine that you face a language barrier and therefore your test may be administered orally in front of a Citizenship judge.
Latest Immigrations News
Applying for Certificate of Canadian Citizenship

Lost Canadian Citizenship Certificate If you have lost, misplaced, damaged or destroyed your citizenship certificate it can be quite frustrating to replace it. If you have found yourself in this sticky situation you must inform your local police department that your card/certificate was lost or stolen. Once you [...]

How to Travel Back to Canada as a Dual Canadian citizen

What is Dual Citizenship Many countries, including Canada, permit dual citizenship. This means you do not have to give up your previous citizenship once you become a Canadian citizen. This does not apply to other countries, though. Each country has its own set of rules and laws regarding dual [...]

The Importance of Language skills in Canada

Language is Important If you are a foreign national who wishes to come to Canada to study, work, or settle, you may encounter situations where Immigration, Refugees, and Citizenship Canada requires you to meet the language requirements for either English or French, which are Canada's two official languages. English is [...]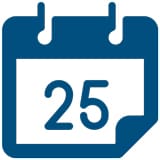 Book a Conslutation
One of our Representatives will
assist you with your matter. Book Now!
Click here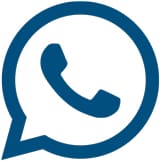 Call us for
more Information
+1-416-477-2545
Toll Free: 1-877-820-7121
Click here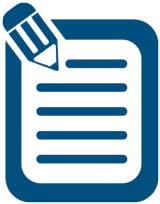 Write Us (Online Form)
Complete our form and one of our
Representatives will contact you.
Click here

Subscribe To Our Newsletter

There is always a way