How to Travel Back to Canada as a Dual Canadian citizen
What is Dual Citizenship
Many countries, including Canada, permit dual citizenship. This means you do not have to give up your previous citizenship once you become a Canadian citizen. This does not apply to other countries, though. Each country has its own set of rules and laws regarding dual citizenship, and therefore, individuals seeking Canadian citizenship should consult their native government, embassy, or consulate for complete information regarding the impact on their current citizenship status should they become a Canadian citizen.
Having dual citizenship can be both beneficial and harmful. Apart from possibly having your previous citizenship revoked, you may be caught between two countries' legalities, taxation, compulsory military service, and other potential problems. As a result, you need to be aware of the rules and regulations regarding dual or multiple citizenship in each country of citizenship. In this blog, you will learn about how to return to Canada as a dual Canadian citizen.
Dual Canadian citizens traveling to Canada by air
In order to travel to or transit through Canada by air as a Dual Canadian citizen, you need a valid Canadian passport to board your flight. In other words, you cannot board your flight with a non-Canadian passport.
If you are a dual citizen, it is important for you to carry both passports when you travel. The reason is that you may need to accommodate both countries' requirement. If your home country needs you to enter and exit that country using the passport issues by your home country, then you obviously need to present it. However, if you want to board your flight to Canada, you need to also present a valid Canadian passport.
The aforementioned does not necessarily apply to American-Canadian dual citizens, though. If you are an American-Canadian dual citizen with a valid U.S. passport, you do not need present your Canadian passport to board a flight to Canada. Nevertheless, you still need make sure that you have proper identification with you and meet the basic requirements to enter Canada.
Why do You Need to Travel with a Valid Canadian Passport
On November 10, 2016, the Government of Canada implemented a new electronic system to ensure that all passengers have appropriate travel documents before they can board their flight to Canada. This process will happen automatically when your travel document is scanned during check-in for your flight.
All Canadian citizens and dual Canadian citizens must present an acceptable travel document before they fly to Canada. For example, a valid Canadian passport, a Canadian temporary passport, or a Canadian emergency travel document can allow airline check-in staff and border officials to confirm that you are Canadian.
This is when having a valid Canadian passport comes in handy. A valid Canadian passport is the only reliable and universally accepted travel document that proves you are a citizen and have the right to enter Canada. Furthermore, if you have a Canadian passport, you potentially will not be subjected to immigration screening. As a Canadian passport holder, you need to make sure your passport is not expired, so that you may travel back and forth with it.
What if You do not Have a Valid Canadian Passport
If you do not have a valid Canadian passport, you may apply for a special authorization. A special authorization allows you to board your flight with your valid non-Canadian passport. It is a temporary solution that is only valid for only 4 days from the date of travel you select on the application form. If you are a dual Canadian citizens who was unaware of the need to travel with a valid Canadian passport, a special authorization will come in handy in terms of avoiding travel delays.
Who is Eligible for A Special Authorization
You are eligible to apply for a special authorization if you:
 have a flight to Canada that leaves in less than 10 days, and
 have a valid passport from a visa-exempt country.
And one of the following:
 have a certificate of Canadian citizenship
 had a Canadian passport before
 were granted Canadian citizenship
If you qualify for a special authorization, you may apply for it by filling out Immigration, Refugees, and Citizenship Canada's online application form. Based on the information given by the application form, Immigration, Refugees, and Citizenship Canada's electronic systems will confirm that you are a Canadian citizen. As previously mentioned, a special authorization will be valid for only 4 days from the date of travel you select on the form. If you do not use the authorization before it expires, you will need to apply for a new authorization.
How do you Apply for a Canadian Passport
First and foremost, you will need proof of Canadian citizenship to apply for a Canadian passport.
If you have an original proof of Canadian citizenship, you also need to meet one of the following requirements:
 you have never had a Canadian passport
 your passport has been expired for more than one (1) year
 you were issued a Canadian passport when you were under 16 years old
 you are applying from outside Canada and the United States
There are several documents that can be proofs of your Canadian citizenship:
 a birth certificate
 certificate of citizenship issued by Immigration, Refugees and Citizenship Canada
 certificate of citizenship
 certificate of naturalization
 certificate of registration of birth abroad
 certificate of retention of Canadian citizenship
Contact Akrami and Associates
Preparing for the citizenship application can be exhausting and overwhelming. It is highly recommended that you seek out professional and experienced help before attempting to submit the application. Akrami & Associates work and have experience with many different immigration issues. We have helped many of our clients obtain Canadian citizenship. If you want to become a Canadian citizen, please feel free to contact Akrami & Associates at 416-477-2545 for more information.
With Akrami & Associates, there is always a way!
Latest Immigrations News
Understanding the Validity of Post-Graduation Work Permits

  Embarking on a journey of higher education is not merely about acquiring knowledge; it's also an investment in one's future. For international students in Canada, this investment often comes with the added benefit of being eligible for a Post-Graduation Work Permit (PGWP). This permit serves as a [...]

Credential assessment in Canada: how Akrami & Associates can assist you

  Embarking on a journey to Canada, whether as a skilled worker, student, or professional, is a significant milestone in one's life. The allure of this vast and diverse country, known for its quality of life, educational institutions, and career opportunities, has drawn people from all corners of [...]

Canada's demand for Skilled Workers: the new Express Entry priorities

As businesses across the country actively seek to fill numerous job vacancies, immigration has become a pivotal solution to address this issue. Recognizing this reality, the Canadian government is actively developing an immigration system designed to act as an economic engine. This strategic approach not only strengthens French-speaking [...]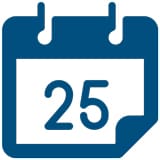 Book a Conslutation
One of our Representatives will
assist you with your matter. Book Now!
Click here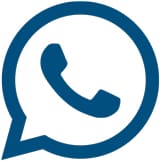 Call us for
more Information
+1-416-477-2545
Toll Free: 1-877-820-7121
Click here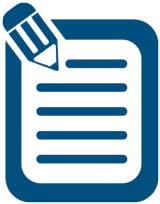 Write Us (Online Form)
Complete our form and one of our
Representatives will contact you.
Click here

Subscribe To Our Newsletter

There is always a way