Canadian Experience Class
How can you qualify?
In order for you to apply for Permanent Residence under the Canadian Experience Class you will need to meet some standard requirements.
You must be able to show that you are a Foreign Worker who has completed a minimum of 12 months skilled work experience in Canada within the last 3 years.
It is also very important that you have the intention to live outside of Quebec as well, due to Quebec having their own selection process.
Do you need to be in Canada to apply under the Canadian Experience Class?
You can stay in Canada during this process, but it may also be available to you if you are no longer in Canada. If you are no longer in Canada, you must submit your application within two years of you leaving your job in Canada.
This whole process is essentially set up on a pass or fail model. There are minimum requirements that must be met in order for you to be able to enter the Express Entry Pool.
What are the minimum requirements?
The minimum requirements for the Canadian Experience Class are:
You must have completed at least one year of skilled, professional or technical work experience in Canada within the last 3 years of the application date
The experience that you have gained must have been obtained in Canada and under proper authorization
You must complete and score appropriately in regards to a language test, and;
You must plan to live outside of Quebec- if you are intending to be in Quebec then you will have to apply under the Quebec Experience Class
What information should be included on your application?
There is a lot of information that you will be expected to provide on your application under the Canadian Experience Class. This is information such as:
All of your current contact information
Your current country of residence
Marital status
Your financial situation- show proof
Your language skills
Any education that you have completed
Work experience that you have obtained that is relevant
If you have a valid job offer from a Canadian employer- this may not be applicable to everyone
If you have any family or close friends in Canada
Proof of a police clearance check
Your application may not just be limited to this information and it may be required for you to show proof of other things as well.
After your application is submitted you will also be asked to provide proof of the completion of a medical examination. The examination will also be required of any family member that has the intention of coming with you.
What will your application being assessed based on?
There are a few areas that will mainly be what your application will be assessed based on. These areas are:
The language ability that you carry- reading, writing, speaking, listening and comprehending
The qualification for your intended job
Your occupational classification
How can we help you with this? Well, we can help to make sure that this will be a stress free process for you!
By allowing us to go over your application before you submit it, it will ensure that you absolutely have everything that is required of you. In turn, this means that everything will be completed and organized from the beginning and that will make the world of a difference for you!
Don't hesitate to contact one of our associates we are always happy to help in any way that we can.
Latest Immigrations News
Immigrate to Canada through Express Entry

Express Entry Canada Canada is the second largest also one of the wealthiest country in the world. It is regularly voted one of the best countries to live in as it is known for diversity, a high standard of living, an open and tolerant culture, a clean environment [...]

Ontario's Human Capital Category

OINP: Human Capital Category Canada is a great country to live and work in. However, many employers in Canada face problems in filling in jobs. Therefore, to boost Canada's economy and fill in positions, Canada welcomes many immigrants to Canada. To help fill in those jobs, the federal [...]

Express Entry to Canada

Express Entry and How Does it Work Express Entry (EE) was introduced by the Federal government in 2015 as an online immigration application system offering Canadian permanent residence to foreign skilled workers. Candidates are ranked based on their individual profiles and only those with the highest rankings are [...]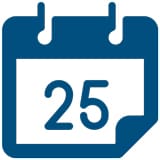 Book a Conslutation
One of our Representatives will
assist you with your matter. Book Now!
Click here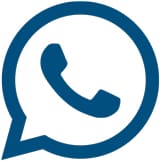 Call us for
more Information
+1-416-477-2545
Toll Free: 1-877-820-7121
Click here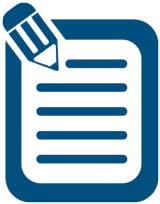 Write Us (Online Form)
Complete our form and one of our
Representatives will contact you.
Click here

Subscribe To Our Newsletter

There is always a way