Canadian government implements new measures to support Iranian residents in extending their Temporary Visas
The Canadian government is stepping up to support Iranians in Canada by implementing special measures to make it easier for them to stay. Effective from March 1, 2023, for one year, new measures will be introduced to simplify the process for Iranians who are visiting, studying, or working in Canada to extend their stay and switch between temporary streams. Additionally, an open work permit pathway will be introduced for Iranians already in Canada.
The Canadian government will also waive processing fees for Iranians who wish to extend their stay and for Canadian citizens and permanent residents in Iran who wish to come back. This initiative is a part of the government's ongoing effort to support Iranians following the recent unrest in the country.
Natural Resources Minister Jonathan Wilkinson made the announcement, acknowledging the gross and systemic human rights violations happening in Iran. He stated that some Iranians in Canada are rightly concerned about returning home at this time.
At our fingertips is the power to make a difference in the lives of Iranians in Canada. We urge all Canadians to support the government's efforts and spread the word to anyone who might benefit from this news. Further information about applying for the new measures available on the Immigration, Refugees and Citizenship Canada website.
Let our experienced and reliable firm assist you in extending your current visa or applying for a new one, ensuring a smooth and stress-free process.
contact us today at 416-477-2545.
Latest Immigrations News
Understanding the Validity of Post-Graduation Work Permits

  Embarking on a journey of higher education is not merely about acquiring knowledge; it's also an investment in one's future. For international students in Canada, this investment often comes with the added benefit of being eligible for a Post-Graduation Work Permit (PGWP). This permit serves as a [...]

Credential assessment in Canada: how Akrami & Associates can assist you

  Embarking on a journey to Canada, whether as a skilled worker, student, or professional, is a significant milestone in one's life. The allure of this vast and diverse country, known for its quality of life, educational institutions, and career opportunities, has drawn people from all corners of [...]

Canada's demand for Skilled Workers: the new Express Entry priorities

As businesses across the country actively seek to fill numerous job vacancies, immigration has become a pivotal solution to address this issue. Recognizing this reality, the Canadian government is actively developing an immigration system designed to act as an economic engine. This strategic approach not only strengthens French-speaking [...]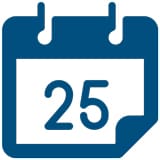 Book a Conslutation
One of our Representatives will
assist you with your matter. Book Now!
Click here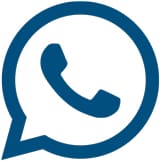 Call us for
more Information
+1-416-477-2545
Toll Free: 1-877-820-7121
Click here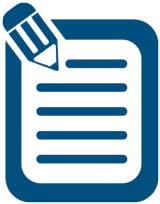 Write Us (Online Form)
Complete our form and one of our
Representatives will contact you.
Click here

Subscribe To Our Newsletter

There is always a way