Changes to Caregiver Program in Canada
New Permanent Residence Pilots for Caregivers Immigrating to Canada
Are you a foreign caregiver looking to move to Canada? Are you looking to learn more about the immigration process regarding caregiving? Are you confused about the new pilot programs introduced for caregivers? There are numerous options in order to immigrate to Canada, and if you have answered yes to any of the questions above, you have come to the right place, as this blog will explain to you all about caregivers in Canada and what it entails.
How can I become a Caregiver in Canada?
There are many options and pathways to become a caregiver in Canada. The goal of these pilots and programs are to allow you to work in Canada as a caregiver, and possibly apply for permanent residence along with your family. Recently, the Government of Canada has introduced two new pilots in order for you to apply to work as a caregiver in Canada.
What do these new pilots entail for applicants wanting to apply to Canada as Caregivers?
There have been two new permanent residence pilots introduced by the government of Canada in order to allow caregivers to immigrate into the country, the Home Child-Care Provider Pilot and Home Support Worker Pilot. These new options allow for the obtaining of a Canadian work permit, and afterwards, the application for permanent residency in Canada. This temporary work permit is occupation-restricted, (meaning that you can change employers, but you cannot change your profession), it does not need a Labour Market Impact Assessment, and allows you to obtain work experience. These pilots have taken effect from June 18th, 2019.
What are the eligibility and requirements to become a Caregiver in Canada?
There are a few factors that take part in the eligibility for one to apply to become a caregiver in Canada. These include:
The ability to financially support oneself and any family members accompanying the applicant during their time in Canada (the ability to cover living expenses, return fees if necessary, etc.)
The intention to live in any province or territory, not including Quebec
The ability to meet the minimum language proficiency needed for the job (the ability of reaching the minimum level set by the Minister of language proficiency in all four categories, reading, writing, listening and speaking)
The ability to meet the minimum education requirement (which is at least one year of post-secondary education or a foreign educational credential and an Educational Credential Assessment report)
The applicant is to have at least 2 years of full-time Canadian work experience in the past three years in a specific occupation or a valid job offer from a Canadian employer as a caregiver
The ability to perform the job that you are applying for
The applicant may also need to provide police background checks for themselves and anyone of the age of or over 18 that is accompanying them to Canada
The applicant and any individuals accompanying them might be required to provide medical examinations
It is important to notice that all these requirements are crucial in the application for either the home child-care provider pilot or home support worker pilot. However, there is the option to obtain an occupation-restricted open work permit, and put the permanent residency application on hold. This is in case that the applicant does not have the work experience required. This allows the individual to obtain the two years of Canadian work experience and then continue with the application for permanent residency. The occupation-restricted open work permit allows for the ability to work for any employer but only within the occupation designated. This exception is only possible if the applicant has already received a job offer.
What is the application process like to apply as a Canadian Caregiver?
In order to start the application process, the applicant must first obtain the application package that is to be filled out. The government of Canada is to process it and decide whether or not the applicant will be accepted for either of these pilots. In this package, forms, background checks, language proficiency certificates and all other requirements mentioned above are to be included in order to ensure a complete application.
The application for either pilot can be submitted inland or overseas, however, they are to be submitted to the Case Processing Centre in Edmonton, Alberta. It is crucial to keep in mind that there is a maximum of 2,750 in the applications that will be processed each year per pilot program, and in order to be considered, they must be fully complete and eligible. Therefore, it is important that all the answers are true and complete in order to prevent the refusal of the application, and the charge of misrepresentation.
What happens after my application as a caregiver is submitted?
After your application as a caregiver in Canada through either of these pilots has been submitted, an immigration officer is to review it. Keep in mind that they will make sure that:
Each form has been filled out properly and signed
Your fee has been paid
Your work permit and job offer have been submitted
Your biometrics are submitted (if required)
You meet all education, language and other requirements
All other information specified required is submitted
Contact Akrami and Associates
The application for the new home child-care provider pilot and home support worker pilot can be complex and distressing due to all its requirements, steps and its novelty, due to the fact that it has been recently introduced. Therefore, with the help from Akrami and Associates, this long and tedious process can become much more manageable for your benefit.
With countless experience in the immigration law field, the representatives at Akrami and Associates have achieved constant success in all immigration related matters. You can be sure that all your legal immigration issues are managed wisely and with care, and in order to ensure maximum possibilities of success, having the aid of a professional is always recommended. If you have any questions or personal inquiries do not hesitate to contact us at 416-477- 2545 to book a consultation.
With Akrami and Associates, there's always a way!
Latest Immigrations News
Understanding the Validity of Post-Graduation Work Permits

  Embarking on a journey of higher education is not merely about acquiring knowledge; it's also an investment in one's future. For international students in Canada, this investment often comes with the added benefit of being eligible for a Post-Graduation Work Permit (PGWP). This permit serves as a [...]

Credential assessment in Canada: how Akrami & Associates can assist you

  Embarking on a journey to Canada, whether as a skilled worker, student, or professional, is a significant milestone in one's life. The allure of this vast and diverse country, known for its quality of life, educational institutions, and career opportunities, has drawn people from all corners of [...]

Canada's demand for Skilled Workers: the new Express Entry priorities

As businesses across the country actively seek to fill numerous job vacancies, immigration has become a pivotal solution to address this issue. Recognizing this reality, the Canadian government is actively developing an immigration system designed to act as an economic engine. This strategic approach not only strengthens French-speaking [...]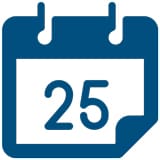 Book a Conslutation
One of our Representatives will
assist you with your matter. Book Now!
Click here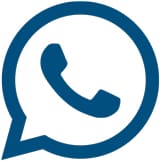 Call us for
more Information
+1-416-477-2545
Toll Free: 1-877-820-7121
Click here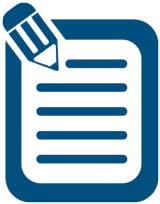 Write Us (Online Form)
Complete our form and one of our
Representatives will contact you.
Click here

Subscribe To Our Newsletter

There is always a way