Do I need a Visitor Visa if I am transiting through Canada
What is a Transit Visa and who needs to obtain one?
Each year over 35 million temporary residents visit Canada for temporary basis. These temporary visitors include tourists, foreign workers and international students. Depending on the country of citizenship as a visitor you may need one of the following to enter into Canada such as valid Electronic Travel Authorization (eTA), a Visitor Visa or a proper identification such as a passport. If you have layover or transiting through Canada you need a document called the Transit Visa. A transit visa is a visa that allows the holder to pass through a country but not permitting them to exit the borders. So if you are traveling through Canada you need to obtain a transit visa even if your stay is less than 48 hours. There is no fee to obtaining the transit visa. Certain countries may be able to transit through without having to obtain the transit visa if they are travelling from the United States or China and meet certain requirements. If you come from a visa exempt country and plan to fly or transit through Canada as the foreign national you need to obtain another document called the Electronic Travel Authorization (eTA).
How do I apply for a Transit Visa?
To obtain the transit visa you need to fill out the application for Temporary Resident Visa (TRV). Once you have obtained the form you select transit visa from the list of options that is included on the form.
I have a Transit Visa can I exit the borders to go sightseeing until my next flight comes?
Depends on the applicant's nationality, type of travel document they carry and their purpose of entry to Canada. Most travellers on a transit visa need a documentation called Temporary Resident Visa (TRV) to be able to exit the immigration border. A temporary resident visa is basically document that issued by an immigration officer that shows on the person passport that he/she has met the requirements for temporary admission into Canada. So if you have obtained a TRV as a student, worker or visitor you are able to stay until your visa expires.
Types of Temporary Resident Visa
There are three forms of temporary resident visa which are single entry visa, multiple entry visa and the transit visa. If you obtained the single entry visa you are allowed to enter only once until the validity of your visa. Single entry visa are usually issued for period of six months and you can only re-enter Canada if you are planning to go the United States or St. Pierre et Miquelon. The multiple entry visa on the other hand allows the applicant to travel in and out of Canada to any country until the validity of the visa. Multiple entry visas are usually issued for a period of ten years.
My Temporary Visa Expired can I come back to Canada?
It depends, if you have visited United States or St. Pierre and Miquelon you can request to re-enter Canada on your expired visa showing that you meet the requirements. If you have visited any other countries aside from United States or St. Pierre and Miquelon you will need to apply for a new temporary visa.
Why do I need an eTA?
The Electronic Travel Authorization came into effect as of March 15, 2016. Visa exempt foreign nationals are now required to obtain this document prior to flying or transiting into Canada. The eTA was created to save time and money for the foreign nationals that have inadmissibility issues to Canada such as being involved in terrorist organizations, criminality, human rights violations etc. To prevent delays at the airport they need to obtain the eTA which will screen the applicant if they have any inadmissibility issues if they don't they get a pre-approved document. If they have inadmissibility to Canada they need to file for the proper documentation to be able to enter into Canada.
Do I need to apply for Visitor Visa and an eTA?
No. The Electronic Travel Authorization is only for visa-exempt travellers. If you come from a visa-exempt country and like to come to Canada for only temporary stay such as a tourist, a temporary worker or international students need to apply for a Temporary Resident Visa (TRV). Temporary Resident Visas are issued outside of Canada, which shows the applicant has met all the necessary requirements to enter into Canada as a visitor.
My eTA got refused can I still come to Canada?
If your eTA application got refused you may eligible to apply for a Temporary Resident Permit (TRP). You may be granted a TRP depending on the nature of the offence and reasons for travelling to Canada.
Can I Transit through Canada with Inadmissibility issue?
Most travellers with inadmissibility issues are denied entry into Canada. There are many reasons one can be denied entry into Canada ranging from security risks, human rights violations, health problems, ties to organized crime, having lied in your application, financial problems, minor to major criminal offenses and much more. If you have a valid reason to travel to Canada in which the need outweighs the risk to Canadian citizens then you may be able to obtain a document called Temporary Resident Permit (TRP).
Most common convictions that could make you inadmissible to Canada include DUI, DWAI, Theft, Assault and Possession of marijuana. Depending on the nature of your offence and when it occurred you might eligible for either the TRP or Criminal Rehabilitation application.
What we can do to help you Enter into Canada with an Inadmissibility
If you have a criminal inadmissibility ranging from minor to major offenses and five years have passed since the completion of your sentence and no other convictions have occurred since then you may be eligible for the Criminal Rehabilitation application. We can prepare a strong application to Citizenship and Immigration Canada for rehabilitation order.
If less than five years have passed since the completion of any sentence imposed we prepare strong Temporary Resident Permit (TRP) application to Citizenship and Immigration Canada. The difference is that the TRP is only a temporary entry but if you are approved for criminal rehabilitation application then you don't have to file for another application in the future as long as no other offences occur since that time.
Contact Akrami and Associates
If you like to travel to Canada but are unsure what documents you need carry with you to have successful entry at the port then contact us today. One of our immigration specialists will inform you based on your situation what documentation you need to have handy to present at the border. If you have any other immigration matter please done hesitate to contact us at 416-477-2545.
With Akrami and Associates there is always a way!!
Latest Immigrations News
Canadian Visitor Visa Refusal

Visitor visa applications are not easily approved by Immigration Canada. They are one of the most complicated and difficult applications to get approved. There are many significant reasons why a visitor visa may be refused. This blog will explain the most common reasons for refusal and how you [...]

How to Extend my Visitor Visa to Canada

Visitors Visa Extension Foreign individuals travel to Canada for different reasons these can include: A leisurely trip with or without family Visiting family or friends Continuing studies Canada Or working on temporary basis As a foreign individual you are only allowed to stay in Canada for a certain [...]

Do I need Visitor Visa to travel to Canada

Who is consider a Visitor to Canada Visitor are basically the persons who are the willing or have a desire to visit and explore the beautiful land of Canada. Visitors considered as persons who are not Canadian citizens or permanent residents of Canada, and are legally authorized to [...]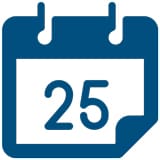 Book a Conslutation
One of our Representatives will
assist you with your matter. Book Now!
Click here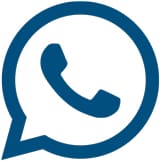 Call us for
more Information
+1-416-477-2545
Toll Free: 1-877-820-7121
Click here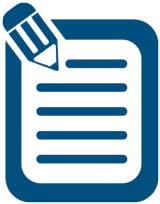 Write Us (Online Form)
Complete our form and one of our
Representatives will contact you.
Click here

Subscribe To Our Newsletter

There is always a way