Documents Necessary for LMIA Application
What is a LMIA?
LMIA stands for Labour Market Impact Assessment. It is the opinion provided by ESDC to the officer which enables the officer to determine whether the employment of the foreign worker is likely to have a positive or negative impact on the labour market in Canada. It is a document that an employer in Canada must obtain before hiring a foreign worker. If the LMIA is positive, then this means that the employer may hire a foreign worker due to the fact that there is not any Canadian who will or can fill that job.
Before 2013, employers did not have to pay a thing when applying for LMIA's, an application fee of $275.00 was introduced and in the span of one year has tripled in price.The employers will have to pay a fee of $1000.00 per position requesting an LMIA. This affects employers in such a way that they will be held accountable for the promises the make in the initial application. The more expensive cost of bringing someone over will make the employers more eager to find Canadian workers. The accommodation and food service fields are largely affected by the 10% cap on TFWs. They must lay off a large percent of their workforce in order to comply with the cap. LMIA applications have gotten much more complicated and require a lot more documentation and statistics. It has gotten to the point that they must give detailed reasoning as to why any Canadian that has applied is not suitable for the job. This is important to you because it makes the employers more reluctant to go through the LMIA process. Only employers who are seeking to fill immediate, acute labour shortages in high-demand positions or for very specific projects might be willing to go through this process.
The employer must show that they have taken adequate measures to recruit, hire and train Canadians for their vacant positions before offering jobs to foreign workers (must have job posted in National/Provincial job bank for at least 28 days and must remain posted until LMIA is issued).
You should figure out which category you belong to. There are a few categories in the LMIA :
Higher-skilled occupations: high-wage
Higher-skilled occupations: low-wage
Lower-skilled occupations: high-wage
Lower-skilled occupations: low-wage
ESDC will not process LMIA applications for certain positions where the employment rate is at six percent or higher.
There is a cap on the amount of temporary foreign workers (TFWs) who may be employed in low-wage positions. This cap is 10 percent of of TFWs.
All low-wage positions will receive work permits for a maximum of one year as set out in the LMIA. LMIA's for highest demand, highest paid, or shortest-duration occupations (120 days or less) will be provided within 10 business days.
Anyone can do this on their own, it is just extremely tedious and time consuming. Usually, employers are very busy people with their businesses. As long as all the information required is included and very detailed getting a positive response for a LMIA should not be a problem. However, many people miss things when creating these files and they do not provide a detailed enough account of things. You must be able to show that you have done everything in your power to hire someone from within Canada. If the criteria for the specific position you are offering is not met, then the LMIA will come out negative. One of the most important things is to be honest, if you provide fraudulent information, the immigration officer will find it and it will prove devastating for you.
Documentation Necessary for the LMIA Application:
Proof of recruitment (e.g. copy of advertisement and information to support where, when and for how long the position was advertised)
Business registration or legal incorporation documents (if first LMIA application) Does not apply to employers of In-home Caregivers.
Provincial/municipal business license (where applicable and if first LMIA application) Does not apply to employers of In-home Caregivers.Canada Revenue Agency:

T2 Schedule 100 Balance Sheet Information (for corporations only – 2 most recent returns filed)
T2 Schedule 125 Income Statement Information (for corporations only – 2 most recent returns filed)

Only required if this is the employer's first LMIA application. Does not apply to film and entertainment or employers of In-home caregivers.

Provincial/territorial workplace safety and insurance (e.g. workers compensation board) clearance letter/certificate (if applicable)
Commercial lease agreement (where applicable and if first LMIA) Does not apply to employers of In-home Caregivers.
Film and Entertainment – copy of employment contract (except film and TV)
Provincial documentation requirements (for the provinces noted below):

ALBERTA – Employment Agency Business Licence (Alberta's Fair Trading Act) if applicable
BRITISH COLUMBIA – Employment Agency License (British Columbia's Employment Standards Act) if applicable MANITOBA – Certificate of Registration (Manitoba's Worker Recruitment and Protection Act)
NOVA SCOTIA – Employer Registration Certificate (Labour Standards Code)
SASKATCHEWAN – Employer Registration Certificate (The Foreign Worker Recruitment and Immigration Services Act) (no documentation required, however employers must be registered).
Note: In some cases the province may not provide a physical document but rather post the names of registered/certified employers on a website.
In conclusion, applying for an LMIA has become extremely tedious and time consuming in nature. Most people do not have the time, energy, or patience to complete this and therefore hire someone to do the work for them. You must make sure that you have completed every aspect of the guidelines and procedures to find a Canadian worker before applying to have a TFW come to work for you.
Latest Immigrations News
Labour Market Impact Assessment from the Employer's Perspective

Hire a Foreign Worker  Are you a Canadian company looking to hire a foreign worker to work for your company? Before you can hire the foreign worker, you may need to have a Labour Market Impact Assessment – which is a document that allows you to extend an [...]

Temporary Foreign Worker Program for High Wage Earners

High Wage Earners Canadian employers looking to hire foreign workers will first need to determine whether they require a Labour Market Impact Assessment. Employers requiring a Labour Market Impact Assessment can only hire the foreign worker through the government of Canada's Temporary Foreign Worker Program (TFWP). There are [...]

Hiring Temporary Foreign Workers Faster through the Global Skill Strategy

Introducing the Global Skill Strategy Hiring a foreign worker may be beneficial for a Canadian company to acquire a wide variety of talents and skills. If you are an employer who wants to attract top talent to work for your company, and wants a fast and predictable process to [...]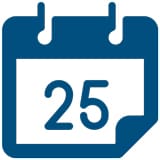 Book a Conslutation
One of our Representatives will
assist you with your matter. Book Now!
Click here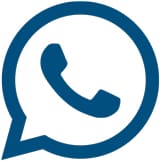 Call us for
more Information
+1-416-477-2545
Toll Free: 1-877-820-7121
Click here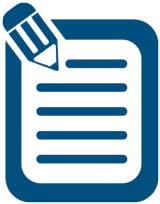 Write Us (Online Form)
Complete our form and one of our
Representatives will contact you.
Click here

Subscribe To Our Newsletter

There is always a way