Easier Way To Obtaining Canadian Provincial Nomination
The Application Procedure
1. Provincial nomination certificate

To obtain this certificate, you need to decide which province you wish to stay in the first place. Under the PNP, any one of the eleven listed provinces below is acceptable. You should visit the specific website to get up to date information for subsequent use. The criteria continuously keeps changing so must be careful not to overlook key issues.
Newfoundland and Labrador
Yukon
Manitoba
Saskatchewan
British Columbia
New Brunswick
Northwest Territories
Ontario
Alberta
Nova Scotia
Prince Edward Island
Secondly, proof that your language proficiency meets minimum requirements. Writing, reading, speaking and listening are the four key categories that you must be sure of. However, these language requirements do not apply to individuals who may have entered the country before 1st July 2012 or are already working in Canada on temporary terms.
Then thirdly, complete the nomination process in a province of your choice. The officials of the province will consider your plea and ascertain your genuine intentions. If you are successful, a certificate of nomination will be issued.
2. Citizenship and Immigration Canada (CIC) application
This application is for permanent residence and is made to Citizenship and Immigration Canada. Upon receipt, CIC officials will assess your application in accordance to Canadian immigration guidelines. You must have a police certificate of good conduct and pass medical examination test at this point.
Also, you will be required to do the following:
a) Complete the forms in soft copy. When done, ensure the Generic Application Form for Canada is validated. You will need to print the page containing the barcode, sign where required before attaching it to your application. Other forms should be printed and signed as well.
b) Be careful when answering the questions. Be genuine and ensure no part is left blank. You must be aware that incomplete application will not be processed, so you must bear that in mind. There are also penalties if false information is detected. So, before you submit your application recheck again and again to ensure everything is correct. Here is a quick checklist
Duly filled and signed application forms
Processing fee receipt
Required support documents
3. Payment of application fees
The fees you will be required to pay include:
a) Processing fee
This must cover your dependants and yourself. You must also know that at this point, another officer will be assessing you eligibility. If anything wrong is detected, the money will be refunded. But once your form is sent to your local office, no refund will be provided.
b) Permanent Residence fee
Upon approval of your application, this fee must be paid for immigration. The money is meant to cover you and your dependants and must be paid before the CIC issues you permanent resident visa. If incase you fail to use you visa and or withdraw your application, the fee can be refunded.
Confirmation of Permanent Residence
If your application is approved, your permanent resident visa will be issued. This comes with a Confirmation of Permanent Residence and entry visa as well.
Latest Immigrations News
Provincial Nominee Programs

Canadian Provincial Nominee Programs Most provinces and territories in Canada have an agreement with the Government of Canada that lets them nominate immigrants who want to settle there. Alberta If you have the skills needed by Alberta, the Alberta Immigrant Nominee Program (AINP) may be an option for [...]

Move to Canada with Provincial Nominee Program

Obtaining permanent residence in Canada is a difficult and time consuming task. The applicants need to undergo a long process to get the permanent residency in Canada. There are many programs through which an outsider can get permanent residence in Canada and he can thereafter live and work [...]

PNP Easy Immigration to Canada

Easy Immigration to Canada So are you thinking of immigrating? Many people are thinking of immigrating to new countries because Immigration offers a change of scene and for most people is an opportunity to start a different life. Immigration is motivated by economic prospects as well. Those who [...]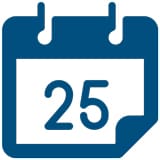 Book a Conslutation
One of our Representatives will
assist you with your matter. Book Now!
Click here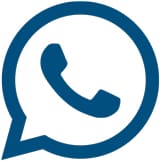 Call us for
more Information
+1-416-477-2545
Toll Free: 1-877-820-7121
Click here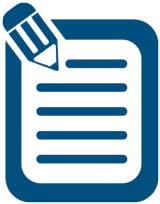 Write Us (Online Form)
Complete our form and one of our
Representatives will contact you.
Click here

Subscribe To Our Newsletter

There is always a way