Provincial Nominee Programs
Canadian Provincial Nominee Programs
Most provinces and territories in Canada have an agreement with the Government of Canada that lets them nominate immigrants who want to settle there.
Alberta
If you have the skills needed by Alberta, the Alberta Immigrant Nominee Program (AINP) may be an option for you. There are a number of options with different eligibility criteria:
The AINP Employer-Driven Stream is for: Alberta Employers who want to retain a foreign worker (Candidate) on a permanent, full-time basis where there is a challenge finding Albertans/Canadians to fill the position. Candidates (foreign workers) with a permanent, full-time job offer from an Alberta Employer who intend to live and work in Alberta permanently.
Strategic Recruitment Stream
If you have skills that are in demand in Alberta, this stream is for you. Under the Strategic Recruitment Stream, you may be able to apply directly to the AINP on your own, without needing an employer to support your application.
Self-Employed Farmer Stream
Are you a farm owner/operator with proven management skills and the financial resources to develop a sustainable growth-oriented primary production farming business in Alberta, Canada?
British Columbia
The BC Provincial Nominee Program (PNP) is an economic immigration program designed to help B.C. meet its evolving labour market needs. The program helps employers attract and retain qualified foreign workers who have the skills and experience to contribute to B.C.'s economy.
Manitoba
The MPNP Manitoba Provincial Nominee Program is the government service that selects skilled immigrants and their families to move to Manitoba and share in the prosperity of our province's communities.
New Brunswick
The New Brunswick Provincial Nominee Program (NBPNP) is a provincial immigration program made possible through an agreement with the Government of Canada. As an economic program, the NBPNP selects, and nominates, qualified business people and skilled workers from around the world who will live in New Brunswick and contribute to the local economy.
Newfoundland and Labrador
The Newfoundland and Labrador Provincial Nominee Program (NLPNP) can provide an alternate and quicker entry into Canada. It allows Newfoundland and Labrador to nominate applicants who qualify under provincially established criteria for Permanent Resident Status.
Northwest Territories
The Northwest Territories Nominee Program is an immigration program operated by the Government of the Northwest Territories through an agreement with Citizenship and Immigration Canada. It allows qualified individuals, business owners and self-employed professionals to obtain permanent residency in a shorter time than the regular process.
Nova Scotia
The Nova Scotia Nominee Program (NSNP) is the first step in a two-step application process for a permanent resident visa to Canada. It allows the Government of Nova Scotia to recruit and select immigrants who intend to settle in the province, and have the skills, education, and work experience needed to make an immediate contribution to labour market and economic needs
Ontario
Provincial Nominee Program is an immigration program through which Ontario nominates individuals and their families for permanent resident status based on a pre-approved job offer in the province.
Prince Edward Island
The Province of Prince Edward Island welcomes newcomers wishing to embrace the opportunities presented by living in Canada's smallest province. As the birthplace of Canada, Prince Edward Island has a long and proud history of welcoming newcomers who have gone on to become some of our greatest leaders, entrepreneurs, trades people and artisans.
Saskatchewan
The Saskatchewan Immigrant Nominee Program (SINP) can provide an alternate and quicker means of entry into Canada. It allows Saskatchewan to nominate applicants, who qualify under criteria established by the province, to the federal government for landed immigrant status.
Yukon
The Yukon Nominee Program was developed to allow the Government of Yukon to nominate potential immigrants based on industrial and economic priorities and labour market conditions; and who, based on Yukon's assessment, have a strong likelihood of successfully establishing themselves in Yukon society.
Latest Immigrations News
Move to Canada with Provincial Nominee Program

Obtaining permanent residence in Canada is a difficult and time consuming task. The applicants need to undergo a long process to get the permanent residency in Canada. There are many programs through which an outsider can get permanent residence in Canada and he can thereafter live and work [...]

Easier Way To Obtaining Canadian Provincial Nomination

The Application Procedure 1. Provincial nomination certificate To obtain this certificate, you need to decide which province you wish to stay in the first place. Under the PNP, any one of the eleven listed provinces below is acceptable. You should visit the specific website to get up to [...]

PNP Easy Immigration to Canada

Easy Immigration to Canada So are you thinking of immigrating? Many people are thinking of immigrating to new countries because Immigration offers a change of scene and for most people is an opportunity to start a different life. Immigration is motivated by economic prospects as well. Those who [...]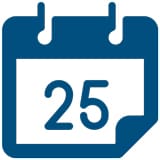 Book a Conslutation
One of our Representatives will
assist you with your matter. Book Now!
Click here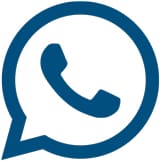 Call us for
more Information
+1-416-477-2545
Toll Free: 1-877-820-7121
Click here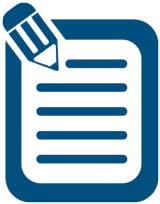 Write Us (Online Form)
Complete our form and one of our
Representatives will contact you.
Click here

Subscribe To Our Newsletter

There is always a way