Express Entry Steps
Permanent Residency Options through Express Entry
Has it been a dream of yours to live and work in Canada permanently? This can all be possible with the Express Entry application. Express Entry is used to manage applications for permanent residence under specific federal economic immigration programs. In other words, it is intended to help bring foreign nationals to Canada based on factors that will benefit the Canadian economy.
The 3 federal economic immigration programs that you may choose, if eligible are:
Additionally, provinces and territories may also recruit candidates from the Express Entry system through their Provincial Nominee Programs in order to meet local labour market needs
Express Entry Online Profile Specification
In order to create an online profile for Express entry, there are some specifications and information that you must provide, such as:
A language test must be conducted
Education must be assessed to match Canadian standards
Contact eligible employers
Contact provinces about their nominee programs
See if you have any inadmissibility and resolve it beforehand
Promote yourself to employers on job websites
Try to improve your experience, skills, education, etc.
Conduct medical examination
Conduct police clearances
Reference letters must be obtained
Express Entry Rules and Regulations
It is important to note that the Express Entry application management system is governed by Ministerial Instructions that have specific rules and regulations. For instance, some instructions include:
The economic immigration programs included in Express Entry and associated eligibility criteria,
The electronic submission process a candidate must complete in order to submit an Express Entry profile, and any associated exemptions,
How candidates will be ranked in the Express Entry pool,
Information on invitation-to-apply draws,
Time limits for the maximum amount of time a candidate can be in the Express Entry, pool, and if invited, how long they have to submit an application for permanent residence,
Candidate information that can be shared with third parties including other government departments, and
How candidates will be notified about any matter relating to their expression of interest.
If you have any further questions or concerns regarding Ministerial Instructions, they are all posted on the Government of Canada's website.
The process for Express Entry involves 2 step process, creating online express entry profile and getting Invitation to Apply
Step 1: Create an Online Express Entry Profile
This secure online express entry profile is a secure form that you will use to provide information on these specific factors:
Skills
Work Experience
Language Ability
Education
Other details that will help the government assess you
If you meet all of the criteria for one of the above federal immigration programs, then you will be accepted into a pool of candidates. Keep in mind even if you meet all of the criteria for the Express Entry pool, unfortunately there is no guarantee for an invitation for permanent residency. All applicants that apply for permanent residency need to meet eligibility as well as admissibility requirements under Canada's immigration law. Ultimately, once we review your specific case, we will be able to advise you if you in fact meet the criteria.
In contrast, if you do not already have a job offer supported by a Labour Market Impact Assessment (LMIA) (of course, if you need one), or a nomination from a province or territory, we can assist you in getting the job offer supported by the LMIA. Furthermore, if LMIA is not an option, you will have to register with Employment and Social Development Canada (ESDC) Job Bank. This Job Bank will help connect you with eligible employers in Canada. Additionally, it would be extremely beneficial for you to promote yourself to employers in other ways. For instance, if you use job boards, recruiters, and more, there is definitely a better chance for an employer to notice you.
It is important to note that for a job offer to be valid in Express Entry and to receive points, employers will most likely need an LMIA from ESDC, which we can help in achieving at Akrami & Associates. There is no LMIA fee for permanent resident applications.
Step 2: Highest-Ranking Candidates Invited to Apply for Permanent Residence
A system called the Comprehensive Ranking System is used to rank candidates against each other in a pool using a point-based system. Points are specifically awarded according to the information provided in your profile. Moreover, candidates with the highest scores in the pool will be issued an invitation to apply for permanent residency.
Candidates will be awarded points for: Candidates can get additional points for:
A job offer – Qualifying education in Canada
A nomination from a province – A valid job offer
or territory – A nomination by a province or
Skills and experience factors territory
If you can, it would be extremely valuable to try and get additional points if possible. With additional points, you can rank high enough to be invited to apply at the next eligible round of invitations. If you are invited to apply, you have 90 days to submit an online application for permanent residence. At Akrami & Associates, we can assist you with this online application process, if you decide to use our legal assistance.
The time frame that candidates can stay within a pool for is up to 12 months as they will be competing with others in the pool and invitations are sent progressively. If, by chance, you do not get an invitation to apply for permanent residency within 12 months of submitting your Express Entry profile, we can submit a new profile for you. Of course, if you still meet the criteria, then you will re-enter the pool.
Want to Submit your Express Entry Application? Contact Akrami & Associates
It is essential that you always provide the upmost truth and accuracy on your Express Entry application as you are attempting to enter an economic stream in Canada and immigration is very particular with this. Express Entry applications are not an easy process and it is highly recommended that you seek out professional and experienced help before attempting to submit an application. Here at Akrami & Associates, we work and have experience with many different immigration issues. We have helped many of our clients gain economic experience and gain permanent residency in Canada through the Express Entry application management system. If you believe that you might be eligible and the correct candidate for the federal, provincial or territorial economic immigration programs in Canada, please feel free to contact Akrami & Associates at our office at 416-477-2545 for more information or if you would like to book a consultation for more advise.
With Akrami & Associates, there is always a way!
Latest Immigrations News
Understanding the Validity of Post-Graduation Work Permits

  Embarking on a journey of higher education is not merely about acquiring knowledge; it's also an investment in one's future. For international students in Canada, this investment often comes with the added benefit of being eligible for a Post-Graduation Work Permit (PGWP). This permit serves as a [...]

Credential assessment in Canada: how Akrami & Associates can assist you

  Embarking on a journey to Canada, whether as a skilled worker, student, or professional, is a significant milestone in one's life. The allure of this vast and diverse country, known for its quality of life, educational institutions, and career opportunities, has drawn people from all corners of [...]

Canada's demand for Skilled Workers: the new Express Entry priorities

As businesses across the country actively seek to fill numerous job vacancies, immigration has become a pivotal solution to address this issue. Recognizing this reality, the Canadian government is actively developing an immigration system designed to act as an economic engine. This strategic approach not only strengthens French-speaking [...]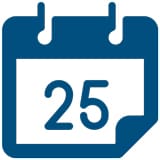 Book a Conslutation
One of our Representatives will
assist you with your matter. Book Now!
Click here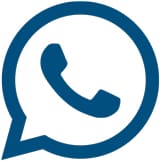 Call us for
more Information
+1-416-477-2545
Toll Free: 1-877-820-7121
Click here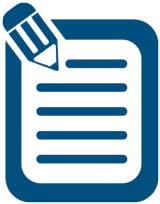 Write Us (Online Form)
Complete our form and one of our
Representatives will contact you.
Click here

Subscribe To Our Newsletter

There is always a way