FAMILY CLASS
Among all difficulties you have met, being separated from your loved ones is always difficult to endure. Citizenship and Immigration Canada understands this and, through the family sponsorship program, can facilitate your family's unification in Canada.
Family Sponsorship allows you to sponsor your parents, grandparents, spouse, partner, dependent child, adopted children and other eligible relatives.
ARE YOU ABLE TO SPONSOR YOUR RELATIVES?
Let's check the list below to see whether you meet all eligibilities criteria to legally sponsor your relatives:
Are you 18 years old or older?
Are you a Canadian Citizen or permanent resident?
Are you permanently residing in Canada?
Will you agree in writing to give financial support to your relative and any other eligible relatives coming with them for up to 10 years, depending on their age and how you are related? (This time period begins on the date they become a Permanent Resident.)
If all of your answers for those basic questions are "Yes", you are able to go through the next steps which might exclude you from sponsoring, if you:
Sponsored another relative in the past and did not meet the terms of the sponsorship agreement,
Are in default of alimony or child support payments,
Received government financial help for reasons other than being disabled,
Were convicted of a violent crime, any offence against a relative or any sexual offence, depending on details of the case, such as
Did not pay back an immigration loan, made late payments or missed payments,
Are in prison, or
Have declared bankruptcy and have not been released from it yet.
If you answered yes to any of the above questions, you may face difficulty when sponsoring – but do not give up home. If you wish to be reunited with your loved one, contact us. We can help determine the best route for success or help you determine your best options of the direct approach is not suitable as per your unique situation. Remember, with Akrami & Associates, there is always a way!
Latest Immigrations News
Immigration options for healthcare professionals in Canada

Akrami & Associates | Careers Canada's healthcare system is renowned for its quality and accessibility, and this reputation has led to an increasing demand for skilled healthcare workers. The aging population and the ongoing need for healthcare services have created numerous opportunities for individuals in the healthcare field. [...]

Understanding the relevant experience requirement for Self-Employed Immigration

In the realm of immigration, the criteria for eligibility can be intricate and multifaceted. For those aspiring to move to Canada as self-employed individuals, understanding the relevant experience requirement is crucial. This requirement is especially pertinent for individuals who have taken part in cultural activities or athletics at [...]

Breaking News: IRCC Announces Exciting Changes to Parent and Grandparent Program

Canada places a strong emphasis on family reunification within its immigration system, aiming to assist Canadian citizens and permanent residents in bringing their loved ones to join them in Canada. A pivotal component of this effort is the Parents and Grandparents Program, which continues to thrive. Immigration, Refugees, [...]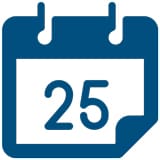 Book a Conslutation
One of our Representatives will
assist you with your matter. Book Now!
Click here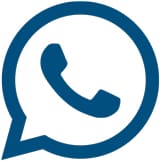 Call us for
more Information
+1-416-477-2545
Toll Free: 1-877-820-7121
Click here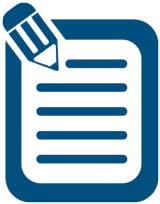 Write Us (Online Form)
Complete our form and one of our
Representatives will contact you.
Click here

Subscribe To Our Newsletter

There is always a way