Getting an Immigration Lawyer or doing it On My Own?
You might wish to visit Canada for a vacation, business trip, or to study. In order to do this, you may have to fill out applications and wait for an approval before being permitted to enter. For example, the processing time to apply for a study permit, if you are a citizen of United States, can be ten to nineteen weeks, depending on the office you apply to.
Similar to everyone with a desire to come to Canada, you want the process to be as fast as possible. This may lead you to question whether or not an immigration lawyer can speed up this process. The answer to this question is no, and probably yes.
The general rule, which Citizenship and Immigration Canada also states on their website, is that legal representatives do not have the power to speed up the actual processing times. Processing times are determined by the Canadian government and dependent upon the volume of applicants.
So why does retaining an immigration lawyer probably speed up the process? Immigration lawyers can help because they,
Comprehend the law
Can provide a "complete application package"
The importance of understanding the law is obvious. You may find yourself in a situation where you are gathering your documents and getting your application completed. You might not know how to fill out the application, which documents to gather; basically, what needs to be submitted.
An immigration lawyer can assist you by making a complete application package, accurately and in a timely manner. A complete application package is defined, on Citizenship and Immigration Canada, as having all questions answered on your forms and providing all the essential documents.
Filling out forms and gathering your documents is a time consuming process in itself. You will have to,
Research the class you want to apply for
o Which forms do you have to fill out?
Find out what is required of you
o Do you need a medical examination, where can you get this done?
Figure out what evidentiary documents you should provide
o What materials should I submit to prove ties to my home country?
Although an immigration lawyer cannot demand a visa officer to speed up your application, they can help you submit a complete application package in a shorter time than if you had to complete it on your own. Mistakes on your application could lead to delays or even being denied.
Call Akrami & Associates to book a consultation and let one of our experienced legal professionals assist you. You do not have to do this alone, with Akrami & Associates, there is always a way.
Latest Immigrations News
Immigration options for healthcare professionals in Canada

Akrami & Associates | Careers Canada's healthcare system is renowned for its quality and accessibility, and this reputation has led to an increasing demand for skilled healthcare workers. The aging population and the ongoing need for healthcare services have created numerous opportunities for individuals in the healthcare field. [...]

Understanding the relevant experience requirement for Self-Employed Immigration

In the realm of immigration, the criteria for eligibility can be intricate and multifaceted. For those aspiring to move to Canada as self-employed individuals, understanding the relevant experience requirement is crucial. This requirement is especially pertinent for individuals who have taken part in cultural activities or athletics at [...]

Breaking News: IRCC Announces Exciting Changes to Parent and Grandparent Program

Canada places a strong emphasis on family reunification within its immigration system, aiming to assist Canadian citizens and permanent residents in bringing their loved ones to join them in Canada. A pivotal component of this effort is the Parents and Grandparents Program, which continues to thrive. Immigration, Refugees, [...]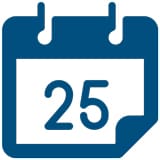 Book a Conslutation
One of our Representatives will
assist you with your matter. Book Now!
Click here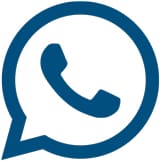 Call us for
more Information
+1-416-477-2545
Toll Free: 1-877-820-7121
Click here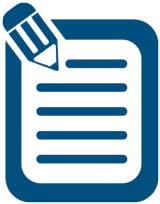 Write Us (Online Form)
Complete our form and one of our
Representatives will contact you.
Click here

Subscribe To Our Newsletter

There is always a way