How To Apply For Express Entry
If you are interested to come to Canada and want to stay here permanently then you can apply under Express Entry. Express entry provides you permanent residence. It is quicker and easier way to apply. Express Entry is a two-step process.
Step 1: Complete An Online Express Entry Profile
First, potential candidates need to complete an online Express Entry profile. You have to fill the required forms that will provide the information about your skills, work experience, language ability, education, and any other required details which will be helpful to assess you under the Express Entry. The information you have provided in the application form must meet the requirement of one of the federal immigration programs (Federal Skilled Worker Program, Federal Skilled Trades Program, or Canadian Experience Class) then you will be placed in the pool of candidates and you are ranked according to Comprehensive Ranking System. If you do not have valid job letter from Canadian employer or a provincial nomination, you must register with Canada's job bank and they will help you with it.
Before you submit your application online, make sure all the information that you have provided is accurate and complete. If you provide wrong information about anything then you may be disqualified from re-entering the pool for a number of years. So make sure that you have provided all important and accurate information.
Step 2: Invitation To Apply For Canadian Permanent Residence
The government of Canada will select the new immigrants for the Express Entry pool. You will be ranked against other candidate in a pool on the bases of point system called Comprehensive Ranking System. If you have the highest scores, then you have more of a chance to succeed. If you have a valid job letter or provincial nominations or any other skills and experience factor then you will most likely be invited to apply for permanent residence in Canada. Once you have an invitation to apply in Canada then you have 60 days to submit your application for permanent residence. You have to submit all required and important document along with application within proper timeframe. Once you have submitted you application then Citizenship and Immigration Canada will process the application within six months. On the approval of the application you can move to Canada with your spouse and children as a permanent resident.
You can stay in the pool for up to 12 months. If you do not receive an invitation for permanent residence within the timeframe of 12 months then you can submit a new profile but you have to be meet one of the economic immigration programs.
So if you interested to come to Canada as permanent resident under this new class, feel free to call us. We will definitely help you achieve your goal and explore new options and great success. Call us today!
Latest Immigrations News
Understanding the Validity of Post-Graduation Work Permits

  Embarking on a journey of higher education is not merely about acquiring knowledge; it's also an investment in one's future. For international students in Canada, this investment often comes with the added benefit of being eligible for a Post-Graduation Work Permit (PGWP). This permit serves as a [...]

Credential assessment in Canada: how Akrami & Associates can assist you

  Embarking on a journey to Canada, whether as a skilled worker, student, or professional, is a significant milestone in one's life. The allure of this vast and diverse country, known for its quality of life, educational institutions, and career opportunities, has drawn people from all corners of [...]

Canada's demand for Skilled Workers: the new Express Entry priorities

As businesses across the country actively seek to fill numerous job vacancies, immigration has become a pivotal solution to address this issue. Recognizing this reality, the Canadian government is actively developing an immigration system designed to act as an economic engine. This strategic approach not only strengthens French-speaking [...]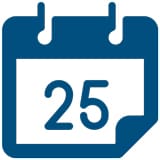 Book a Conslutation
One of our Representatives will
assist you with your matter. Book Now!
Click here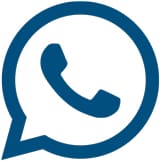 Call us for
more Information
+1-416-477-2545
Toll Free: 1-877-820-7121
Click here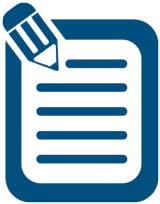 Write Us (Online Form)
Complete our form and one of our
Representatives will contact you.
Click here

Subscribe To Our Newsletter

There is always a way