Immigration pathways to becoming an IT professional in Canada
Akrami & Associates | Careers
IT Professional Requirements in Canada can be a multifaceted journey, as it involves a combination of education, experience, and specific skill sets. If you're an aspiring IT professional eyeing a career in the Great White North, it's essential to understand the prerequisites that can pave the way for success in this dynamic field.
To start with, the educational component is significant. For most IT-related occupations in Canada, a bachelor's degree is typically the baseline requirement. However, it's worth noting that some employers may give preference to candidates holding a master's degree in fields such as computer science, information science, or a closely related discipline. These advanced degrees can provide a competitive edge in a fiercely competitive job market.
Beyond formal education, hands-on experience is a critical factor. Canadian employers often seek IT professionals with a track record of practical work in the field. While entry-level positions may require a minimum of 3 years of relevant experience, higher-level roles can demand anywhere from 5 to 10 years or more. Gaining experience in your home country or through internships can be invaluable, as it demonstrates your ability to apply your skills in real-world scenarios.
In addition to academic qualifications and experience, honing specific skill sets is essential for IT professionals in Canada. This can encompass a wide range of technical proficiencies, from programming languages to software development, cybersecurity, data analysis, and more. Keeping up-to-date with the latest industry trends and certifications can further enhance your marketability.
Navigating the requirements to become an IT professional in Canada can be complex, but the rewards are substantial. It's a country known for its burgeoning tech sector, abundant job opportunities, and high quality of life. As you embark on your journey, consider seeking guidance from immigration experts who can help you navigate the intricacies of Canadian immigration and employment regulations, ensuring a smoother transition into the Canadian IT landscape. Akrami & Associates specializes in providing comprehensive immigration support to IT professionals like you. Our team of experts is well-versed in the specific challenges and opportunities within the Canadian tech industry. We can assist you in understanding the various immigration pathways, optimizing your application, and ensuring compliance with all legal requirements. With our guidance, you can enhance your prospects of successfully establishing yourself as an IT professional in Canada.
Click here to book a consultation now: https://thevisa.ca/about-us/consultation-booking-with-immigration-lawyer-or-consultant/
Job Description
Professionals working in the field of information technology (IT) utilize a wide range of tools, including computers, software, networks, servers, and various technologies, to effectively manage and store data. IT roles can exhibit significant variations from one organization to another, encompassing diverse job titles and responsibilities.
Average Salary in Canada: IT professionals typically earn an annual salary ranging from $47,000 to $100,000 CAD.
Related Occupations Include:
21311 | Computer engineers (excluding software engineers and designers)
21231 | Software engineers and designers
20012 | Computer and information systems managers
22220 | Computer network and web technicians
21223 | Data analysts and data administrators
21234 | Web developers and programmers
Exploring Canadian Immigration Pathways for IT Professionals
Express Entry: The Gateway to PR
One of the most popular routes for IT professionals is the Express Entry system. This system encompasses three main programs: the Federal Skilled Worker Program (FSWP), the Federal Skilled Trades Program (FSTP), and the Canadian Experience Class (CEC). Express Entry is designed to select skilled workers from around the world and invite them to apply for Canadian permanent residency. IT professionals can enter the Express Entry pool, and if selected, they receive an invitation to apply for a PR card.
Provincial Nominee Programs (PNPs): A Regional Approach
For those IT professionals who have a specific Canadian province or territory in mind, Provincial Nominee Programs (PNPs) offer a tailored pathway. PNPs are aligned with the Express Entry system but are focused on skilled workers interested in settling in a particular province or territory. Notably, Ontario and British Columbia have Tech Pilot streams designed to attract tech talent. Once nominated by a province, candidates have a significantly higher chance of being selected in an Express Entry draw.
Start-Up Visa: Entrepreneurial Opportunity
The Start-Up Visa Program is an enticing option for IT professionals with entrepreneurial aspirations. This program is geared towards individuals who wish to establish and operate a business in Canada. Unlike other skilled worker programs, the Start-Up Visa has unique eligibility criteria. Applicants must have a qualifying business, secure a letter of support from a designated organization, meet language requirements, and possess sufficient funds for settlement.
Global Talent Stream: A Fast-Track Route
The Global Talent Stream provides a streamlined pathway for tech talent to enter Canada. While it's initially a temporary work permit, many individuals have successfully transitioned to permanent residency after gaining Canadian work experience. This stream allows Canadian employers to expedite the hiring of IT workers from abroad, bringing them to Canada within four weeks. Eligibility criteria include expertise in one of the seven qualifying target sectors and the ability to earn a salary that meets the fair work high-income threshold. Alternatively, individuals with recent PhD, Master's, or Honors degrees can also qualify.
These immigration options demonstrate Canada's commitment to attracting and retaining IT professionals from around the world. As the tech industry continues to evolve and thrive in Canada, the demand for skilled IT workers remains high, making it an ideal destination for those looking to further their careers and build a new life in a welcoming and innovative environment. If you're considering pursuing one of these pathways, seeking guidance from our immigration experts at Akrami & Associates can be invaluable in navigating the complexities of Canadian immigration regulations and ensuring a successful transition to life in Canada.
Take the next step – book a consultation now: https://thevisa.ca/about-us/consultation-booking-with-immigration-lawyer-or-consultant/
How Akrami & Associates can assist IT professionals with immigration matters
Akrami & Associates is dedicated to providing comprehensive immigration services tailored to the unique needs of IT professionals seeking to relocate to Canada. With the growing demand for skilled individuals in the tech industry, Canada has become an attractive destination for IT experts from around the world. Our experienced team understands the complexities of the Canadian immigration system and is well-equipped to assist IT professionals in navigating the various pathways available.
Akrami & Associates is committed to providing personalized support to IT professionals, from assessing your eligibility and preparing your application to representing you during the immigration process. Our goal is to make your move to Canada as smooth and successful as possible, allowing you to focus on your career and the exciting opportunities that await in the Canadian tech industry.
Click here to book a 30min consultation with one of our representatives: https://thevisa.ca/about-us/consultation-booking-with-immigration-lawyer-or-consultant/ or give us a call at +1-416-477-2545 / Toll-Free: 1-877-820-7121
Latest Immigrations News
Immigration options for healthcare professionals in Canada

Akrami & Associates | Careers Canada's healthcare system is renowned for its quality and accessibility, and this reputation has led to an increasing demand for skilled healthcare workers. The aging population and the ongoing need for healthcare services have created numerous opportunities for individuals in the healthcare field. [...]

Understanding the relevant experience requirement for Self-Employed Immigration

In the realm of immigration, the criteria for eligibility can be intricate and multifaceted. For those aspiring to move to Canada as self-employed individuals, understanding the relevant experience requirement is crucial. This requirement is especially pertinent for individuals who have taken part in cultural activities or athletics at [...]

Breaking News: IRCC Announces Exciting Changes to Parent and Grandparent Program

Canada places a strong emphasis on family reunification within its immigration system, aiming to assist Canadian citizens and permanent residents in bringing their loved ones to join them in Canada. A pivotal component of this effort is the Parents and Grandparents Program, which continues to thrive. Immigration, Refugees, [...]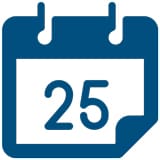 Book a Conslutation
One of our Representatives will
assist you with your matter. Book Now!
Click here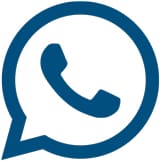 Call us for
more Information
+1-416-477-2545
Toll Free: 1-877-820-7121
Click here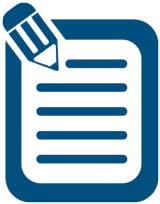 Write Us (Online Form)
Complete our form and one of our
Representatives will contact you.
Click here

Subscribe To Our Newsletter

There is always a way