Important Information about Immigration Fraud and Misrepresentation
Understanding Immigration Fraud and Misrepresentation
As a newcomer to Canada, you may not be familiar with how companies or the government does business in Canada. This can potentially lead you to believe in companies that try scam you by phone or email. Often times, those scammers will pretend they are from Immigration, Refugees, and Citizenship Canada, and ask you for your personal information. Alternatively, as an applicant who is applying for permanent residence or citizenship, you may have made crucial mistakes on your application, either intentionally or unintentionally. Regardless of your intention, the mistakes can ultimately lead to misrepresentation. If you misrepresent information that is directly related to decisions made under the Immigration and Refugee Protection Act (IRPA), you will inevitably face severe consequences. In this blog, you will learn about specific aspects of immigration fraud and misrepresentation on your application.
Misrepresenting Information on Your Application
Often times, individuals have the misconception that providing wrong information may just result in the refusal of the application; this misconception must be dispelled. The government of Canada takes misrepresentation very seriously, and misrepresentation can be a criminal offence in Canada. That being said, if you lie or provide false information or documents on your applications or in an interview with an immigration officer, you can be charged with fraud under the Canadian Criminal Code.
Sending false documents or information to Immigration, Refugees, and Citizenship Canada is considered as document fraud. Document fraud can involve either false or altered documents, such as:
passports and travel documents
visas
diplomas, degrees, and apprenticeship or trade papers
certificates of birth, marriage, final divorce, annulment, separation, or death
police certificates
Furthermore, if you commit such fraud, Immigration, Refugees, and Citizenship Canada can also:
ban you from entering Canada for at least five years
give you a permanent record of fraud with Immigration, Refugees, and Citizenship Canada
take away your status as a permanent resident or Canadian citizen
have you charged with a crime
remove you from Canada
Types of Immigration Fraud
Marriage Fraud
Canada is one of the most popular countries to immigrate to. A lot of individuals think marrying a Canadian citizen or a permanent resident will be the easiest way for them to obtain a status in Canada. You should think carefully before marrying someone and sponsoring them to come to Canada, because you may get yourself into a relationship of convenience. It is also a crime for a foreign national to marry a Canadian citizen or permanent resident for the purpose of obtaining any status or privilege in Canada.
Do not let anyone to bribe you into a marriage; do not ever feel you are obligated to help someone by involving yourself in a marriage of convenience. If your marriage is solely based on obtaining permanent residence in Canada, you may face serious criminal charges. As a result, it is definitely not worth the risks.
If you are a visa applicant who is involved in a fraudulent marriage, Immigration, Refugees and Citizenship Canada will refuse your visa and may ban you from entering Canada for five years. Furthermore, Immigration, Refugees and Citizenship Canada can potentially take legal action against you.
Please also keep in mind that immigration officers are trained to detect fraudulent marriages. They have many ways to spot marriage fraud, including:
scrutinizing your document
visiting to people's homes
interviewing with both sponsors and applicants
Pretending to be Government of Canada Staff
There are individuals who pretend to be government officials on the phone. They will intimidate people by saying they have done something wrong on the application (like not filing required paperwork properly), and that they owe fees. They will then threaten you that you will lose your immigration status and get deported, if you do not pay immediately. When you encounter such situation, it is important to remain calm first. The staff of Immigration, Refugees, and Citizenship will never behave in this way.
On the other hand, you may get an email that looks like it is from a legitimate company or Immigration, Refugees, and Citizenship Canada. The emails may claim they offer special immigration deals if you give them your personal information, such as your date of birth, passwords or credit card details. Sometimes, the email will provide you a link to a fake website that contains virus. Please note, Immigration, Refugees, and Citizenship will never send you an email asking for your private information.
If you get those emails, do not ever click on any links or give any information about yourself. Always double check the identity of the sender and the actual content of the email.
If you spot the following things in an email, it is a good sign that the email is a scam:
The email is sent from a private address or a free Web mail address (e.g., Yahoo Mail, Hotmail or Gmail) and not from the email account of the Canadian government.
The email uses a generic greeting such as "Dear customer" instead of your full name listed on your passport.
The sender asks you to provide your personal information, such as your date of birth, password, credit card or bank details.
Contact Akrami and Associates
It is essential that you have taken all of the aforementioned factors and information into consideration if you are applying for Canadian citizenship or permanent residence. If you want to apply for Canadian citizenship or permanent residence, it is extremely important to note that these are difficult applications to pursue on your own. It is highly recommended that you seek out professional and experienced help before attempting to submit the application. Akrami & Associates work and have experience with many different immigration issues. We have helped many of our clients gain citizenship or permanent residence in Canada. Please feel free to contact Akrami & Associates at 416-477-2545 for more information, or if you would like to book a consultation with an immigration professional for more advise.
With Akrami & Associates, there is always a way!
Latest Immigrations News
Understanding the Validity of Post-Graduation Work Permits

  Embarking on a journey of higher education is not merely about acquiring knowledge; it's also an investment in one's future. For international students in Canada, this investment often comes with the added benefit of being eligible for a Post-Graduation Work Permit (PGWP). This permit serves as a [...]

Credential assessment in Canada: how Akrami & Associates can assist you

  Embarking on a journey to Canada, whether as a skilled worker, student, or professional, is a significant milestone in one's life. The allure of this vast and diverse country, known for its quality of life, educational institutions, and career opportunities, has drawn people from all corners of [...]

Canada's demand for Skilled Workers: the new Express Entry priorities

As businesses across the country actively seek to fill numerous job vacancies, immigration has become a pivotal solution to address this issue. Recognizing this reality, the Canadian government is actively developing an immigration system designed to act as an economic engine. This strategic approach not only strengthens French-speaking [...]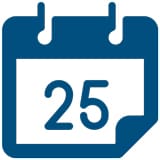 Book a Conslutation
One of our Representatives will
assist you with your matter. Book Now!
Click here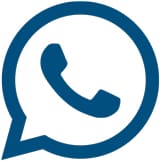 Call us for
more Information
+1-416-477-2545
Toll Free: 1-877-820-7121
Click here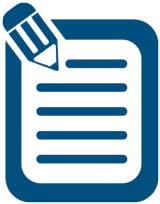 Write Us (Online Form)
Complete our form and one of our
Representatives will contact you.
Click here

Subscribe To Our Newsletter

There is always a way