Saskatchewan Immigrant Nominee Program SINP Who Can Apply
SINP Who Can Apply
When considering the SINP, knowing who in your family might make the strongest case will determine who the principle applicant might be. The principle applicant is who the application will be based on. Each person on the application will have a role to play with requirements to meet.
Principal Applicant – A family member who is not living in Canada and wants to come to Saskatchewan to live and work. The principal applicant (you or your spouse) is the person who has a better chance of meeting the nomination criteria for the SINP Family Referral Category.
Supporting Household in Saskatchewan – Supporting households are the relatives of the principal applicant. The supporting household consists of:
the supporting family member
their spouse
their dependants
and any additional family members or friends residing at the same address.
The supporting family member, their spouse and dependents must be living in Saskatchewan for at least the past year and be self-supporting. They must be willing to give settlement support, including financial support, to the principal applicant. All members of the supporting household must maintain their Saskatchewan residency throughout the SINP and CIC application processes. Both the applicant and the family members of the supporting household must intend to remain in Saskatchewan. The SINP will assess whether both the applicant's and supporting household's intentions are to live, work and remain in Saskatchewan.
Who Can Apply Under the SINP Family Referral Category?
If you have Family Members who are Canadian citizens or permanent residents living in Saskatchewan you may qualify. They will have to have been there for at least one year and includes:
• parents
• daughters/sons
• sisters/brothers
• aunts/uncles
• nieces/nephews
• first cousins
• grandchildren
• grandparents
• step-family members / in-laws of the same relationship
Note, spouses and/or common law partners cannot qualify under this program. Though they meet the definition of a member of the family, that definition does not apply to this application type. Spouses and common law partners who seek sponsorship will have to go through the channel of applying as a member of the family class/spousal/common law sponsorship.
Akrami & Associates has had much experience in not only processing provincial nominations successfully, but the subsequent permanent resident application that follows. If you seek to be reunited with your family and think the provincial nomination program is for you, contact us so that we can assess the merits of your situation. One of our skilled consultants would be happy to go over your options with you in depth.
Latest Immigrations News
Saskatchewan Immigration Nomination (SINP) Family Referral

Saskatchewan Immigration Nomination Canada has recently introduced the Provincial Nominee Program (PNP). This program exists based on agreements that have been made between the provinces and the federal government. Provinces are now offering a variety of lucrative categories for which applicants may obtain a nomination to that province. [...]

Saskatchewan Immigrant Nominee Program Way to Immigrate

The Saskatchewan Immigrant Nominee Program is a Provincial Nominee Program that opens routes for graduates and skilled worker to migrate to the province. Like many provinces, Saskatchewan is developing and it requires professionals to support its economy. Two Streams : 1. Option for Students on Work Permit issued [...]

Saskatchewan Immigrant Nominee Program (SINP) Tips

Submitting an application to Saskatchewan Immigrant Nominee program comes with a long list of requirements as well as employer criteria that you will need to consider. You will need to be certain your occupation is eligible, you have an employment offer that meets the requirements while demonstrating your [...]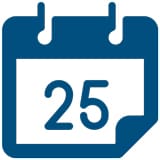 Book a Conslutation
One of our Representatives will
assist you with your matter. Book Now!
Click here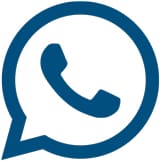 Call us for
more Information
+1-416-477-2545
Toll Free: 1-877-820-7121
Click here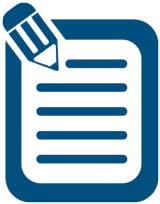 Write Us (Online Form)
Complete our form and one of our
Representatives will contact you.
Click here

Subscribe To Our Newsletter

There is always a way