Saskatchewan PNP Family Referral
The Saskatchewan Immigrant Nominee Program (SINP) is an immigration program that is administered by the province. It operates under an agreement with the federal government. This program can provide a quicker means of entry into Canada while filling the needs of the province in accordance with its agreement with the federal government. It allows Saskatchewan to nominate applicants to the federal government for landed immigrant status.
The SINP offers:
Applicant selection based on the province's economic and labour force needs
Application processing times faster than other federal immigration classes
Provincial immigration officers who can explain the program and help applicants, employers and supporting families
What is the SINP Family Referral Category?
The SINP created the Family Referral Category for families living in Saskatchewan who want to help their skilled worker relatives live and work in the province. The upporting family household must provide settlement assistance to applicants and their dependents, which may include employment and financial support.
How it Works… The 2-Step Process
Step 1: Apply to the SINP office for nomination.
The SINP immigration branch reviews your application. If approved, the SINP immigration branch will:
Send a nomination certificate to Citizenship and Immigration Canada (CIC)
Send a nomination letter to you explaining how to forward your application to the CIC Centralized Intake Office (CIO)
Step 2: Apply to CIC with your SINP nomination.
CIC considers your application after they receive the nomination certificate from the SINP.
CIC does health, security and criminal reviews, and then issues visas to you and your Family Members
In addition to Health, Criminality and Security checks, Citizenship and Immigration Canada may request any additional information that it deems required at any time throughout the application process. This may include asking Saskatchewan Immigrant Nominee Program (SINP) nominees to submit International English Language Testing System test results. CIC will notify you in writing of any such requested information to be considered while providing you with an adequate amount of time to gather the documentation.
Who is not eligible under Family Referral Category?
Refugee claimants in Canada claiming refugee status from the government of Canada.
Spouses or common-law partners may be supported by an alternative family
member or apply under the CIC Family Class
Health Professionals currently working in Saskatchewan in their field
You may not be eligible for immigration to Canada if any of the following situations apply to you:
You have intentionally misrepresented yourself in the application.
You or any dependent family member (accompanying or not) has a serious medical condition
You or any dependent family member (accompanying or not) over the age of 18 has a criminal record
You have unresolved custody or child support disputes affecting any member of your family
Latest Immigrations News
Saskatchewan Immigration Nomination (SINP) Family Referral

Saskatchewan Immigration Nomination Canada has recently introduced the Provincial Nominee Program (PNP). This program exists based on agreements that have been made between the provinces and the federal government. Provinces are now offering a variety of lucrative categories for which applicants may obtain a nomination to that province. [...]

Saskatchewan Immigrant Nominee Program Way to Immigrate

The Saskatchewan Immigrant Nominee Program is a Provincial Nominee Program that opens routes for graduates and skilled worker to migrate to the province. Like many provinces, Saskatchewan is developing and it requires professionals to support its economy. Two Streams : 1. Option for Students on Work Permit issued [...]

Saskatchewan Immigrant Nominee Program (SINP) Tips

Submitting an application to Saskatchewan Immigrant Nominee program comes with a long list of requirements as well as employer criteria that you will need to consider. You will need to be certain your occupation is eligible, you have an employment offer that meets the requirements while demonstrating your [...]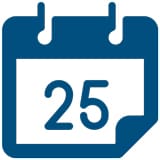 Book a Conslutation
One of our Representatives will
assist you with your matter. Book Now!
Click here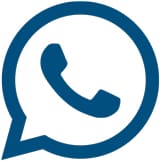 Call us for
more Information
+1-416-477-2545
Toll Free: 1-877-820-7121
Click here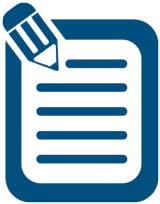 Write Us (Online Form)
Complete our form and one of our
Representatives will contact you.
Click here

Subscribe To Our Newsletter

There is always a way