Sponsor your Spouse to Canada
Spousal Sponsorship Canada
Spousal immigration is one of the important and fast growing aspects of Canadian immigration. The applicants are applying at a fast pace under this category every year. The Government of Canada launched a program where undeclared family members can be sponsored. Meaning thereby an applicant who is a Canadian citizen or permanent resident in Canada can sponsor his/ her spouse on certain conditions. This program is very helpful for those people who cannot qualify under other immigration routes such as the Express Entry. However through the spousal sponsorship route one of the main requirements is to demonstrate your relationship is genuine. Find out below what steps you need to take to be eligible to sponsor your spouse to Canada
Who Can Sponsor their Spouse to Canada?
You can sponsor if you fall under any of the below mentioned categories
If you are 18 years of age or older
Canadian citizen
permanent resident of Canada
A person registered in Canada as an Indian under the Canadian Indian Act
spouse may be of either sex, however the marriage must recognized under the Canadian law and under the law of the country you intend to get married in. For example, Canada accepts same sex marriages, however if you got married with your same sex partner in country that does not accept same sex marriages then your marriage will not be recognized in Canada.
Who Cannot Sponsor their Spouse to Canada?
Under the following circumstances, the sponsored stands unqualified and ineligible to sponsor the spouse.
if the sponsor is below the age of 18
sponsor is on temporary status such work permit or study permit
sponsor is in jail or prison
sponsor and applicant are not married at the time of filing the application
marriage is invalid or gotten married just to gain status in Canada (marriage of convenience)
sponsor has a removal order
Can your Spouse be Sponsored to Canada?
When an applicant applies for permanent residence, all the family members must be declared and most also need to be examined. The examination here means includes criminal and security checks and medical examination as well.
Your spouse may be eligible under this spousal sponsorship program if:
Your spouse applies to be sponsored as a spouse.
AND
Your spouse was declared or examined when you i.e. the sponsor became a permanent resident

as a resettled refugee
after being granted refugee protection in Canada
as a dependent of a resettled refugee/protected person
after being sponsored as a spouse under the Family Class or
after being sponsored as a spouse in Canada Class
Types of Application for Spousal Sponsorship
Typically speaking there are two types of application which includes
Outland Spousal Sponsorship: Under this the application will be processed through the visa office in the sponsored spouse's country of citizenship or where they legally reside (if outside Canada). If you and your Spouse live together in Canada, you can still apply under this category. If an applicant applies under this category and the application is refused, the applicant is eligible to Appeal a refusal. The applicant will not have rights to appeal for an Inland Spousal Application.
Inland Spousal Sponsorship: In this case the application will be processed in Canada and the couple must live together. The person who is being sponsored must have temporary status in Canada as a worker, student, or visitor. Inland application allows the applicant to apply for open work permit if eligible. The open work permit does not apply for overseas application.

With few recent changes inland and outland application have been combined as one application therefore the applicant no longer have to apply separately. Both inland and overseas sponsorship applications use the same application package.
Supporting Documents Required for Spousal Application
The application must be accompanied by the following necessary documents which includes:
passports
birth certificates
marriage or divorce certificates
national identification cards
military service documents (for example, military booklets)
other civil documents
documents to proof genuineness of relationship (wedding pictures, phone logs, text messages, gifts receipts etc.)
Undertaking and Financial Support from the sponsor
The sponsor must promise to financially take care of the spouse whom has been sponsored. This promise is considered as an undertaking.
The sponsor by way of undertaking ensure to providing financial support to the spouse , starting when they become permanent residents
The sponsor and the sponsored spouse need to agree to certain responsibilities during the undertaking. These responsibilities are considered concluded in the sponsorship agreement which states the sponsor will provide for the basic needs of the sponsored spouse.
Generally there is not any income requirement to sponsor the spouse. However, the sponsor needs to show that the sponsor is financially sound and have enough money to meet the income requirements.
Contact Akrami & Associates
Got stuck in the middle of the process and don't know where to go or your application is incomplete or you have been refused as an sponsor then you have landed at the right place. Please reach out to Akrami & Associates for one point solution and hassle free application closure.
For all the latest news about spousal immigration to Canada, obtaining permanent residency for a spouse immigration process and requirements for family immigration visas to Canada, visit web portal thevisa.ca. For consultation and appointments you can directly reach us at +1 416-477-2545
with Akrami & Associates there is always a way!!
Latest Immigrations News
Understanding the Validity of Post-Graduation Work Permits

  Embarking on a journey of higher education is not merely about acquiring knowledge; it's also an investment in one's future. For international students in Canada, this investment often comes with the added benefit of being eligible for a Post-Graduation Work Permit (PGWP). This permit serves as a [...]

Credential assessment in Canada: how Akrami & Associates can assist you

  Embarking on a journey to Canada, whether as a skilled worker, student, or professional, is a significant milestone in one's life. The allure of this vast and diverse country, known for its quality of life, educational institutions, and career opportunities, has drawn people from all corners of [...]

Canada's demand for Skilled Workers: the new Express Entry priorities

As businesses across the country actively seek to fill numerous job vacancies, immigration has become a pivotal solution to address this issue. Recognizing this reality, the Canadian government is actively developing an immigration system designed to act as an economic engine. This strategic approach not only strengthens French-speaking [...]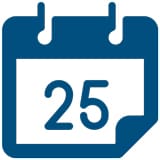 Book a Conslutation
One of our Representatives will
assist you with your matter. Book Now!
Click here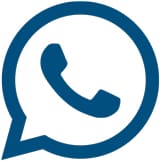 Call us for
more Information
+1-416-477-2545
Toll Free: 1-877-820-7121
Click here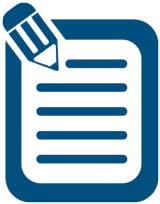 Write Us (Online Form)
Complete our form and one of our
Representatives will contact you.
Click here

Subscribe To Our Newsletter

There is always a way