The Difference between Business People and Business Visitors
Business People vs. Business Visitors
A lot of times, terminologies in the field of immigration may be confusing to many foreign nationals. For example, temporary resident visa vs. temporary resident permit and business visitors vs. business people. It is important for applicants to understand what those terms refer to and the major difference between the terms. If you do not have a solid understanding of the immigration terminologies, you can potentially make mistakes on your applicant or even submit the wrong application. Both business visitors and business people are temporary residents coming to Canada on business related activity. The main difference between the two is the length of time they will spend in Canada respectively. In this blog, you will learn about the difference between a business visitor and a business person.
What are Business People
Business people are individuals who come to Canada to do business under a free trade agreement. Specifically, a business person can come to Canada under the North American Free Trade Agreement (NAFTA), under one of the other free trade agreements, or under General Agreement on Trades in Services (GATS). It is also important to understand that business people, who are coming to Canada under a free trade agreement (FTA), can qualify in any of 4 specific categories of business person. The categories are professionals, intra-company transferees, traders and investors, and business visitors. If you are coming to Canada as a business visitor, you still need to meet the eligibility requirements of the category you intend to apply for, and must comply with the obligations of the FTA you are permitted to apply under.
North American Free Trade Agreement (NAFTA)
The NAFTA lets citizens of Canada, the United States and Mexico enter each other's countries for business or investment reasons temporarily. Business people who are coming to Canada under the NAFTA do not need a Labour Market Impact Assessment (LMIA).
Other Free Trade Agreements
Other free trade agreements include, Canada-Chile FTA, the Canada-Peru FTA, the Canada-Colombia FTA, and the Canada-Korea FTA. According to the Canadian government, these are modeled on NAFTA, and therefore, they do not need to obtain an LMIA, either.
General Agreement on Trade in Services (GATS)
Under GATS, foreign business people can access the Canadian services market. This applies to service providers from more than 140 World Trade Organization member countries.
What are Business Visitors
Business visitors are foreign nationals that visit Canada to participate in business-related activities, without directly entering the Canadian labour market. The activities include, business meetings, conferences, on-site observations, and so on. Since business visitors do not have a work permit, the activities they are permitted to engage in are highly restricted.
How Do I Qualify as a Professional
Business professionals are individuals who are highly skilled and have a position in one of the occupational categories set out by the NAFTA. In addition to this, you must have a job offer from an eligible Canadian employer. Lastly, you must have a work permit that gives you authorization to work in Canada.
How Do I Qualify as an Intra-Company Transferee
An intra-company transferee is someone who works for trans-national corporations (TNCs), otherwise known as multi-national corporations. If the company you are working for wants to transfer you to another company in Canada, then you may be qualified as an Intra-Company Transferee. More specifically, you, as an Intra-Company Transferee, must provide proof of a relationship between the foreign company you currently work for, and the company inside Canada you wish to work for. Also, you must prove you have a certain level of experience within the foreign company. That is, you have been working with the company on an on-going basis for at least 1 year in a managerial or executive position, or one that uses specialized knowledge.
How Do I Qualify as a Trader or Investor
To qualify as a trader and investor, you must meet any other rules of NAFTA. Then, you must be involved in planning, as a supervisor or executive, or in a role that involves essential skills. In addition to this, you must have a large amount of trade in goods or services between Canada and your home country, or you have a large investment in Canada by you or your company. You should compile evidence of your investments to the best of your abilities, as you must use this to apply for a work permit.
How Do I Qualify as a Business Visitor
To qualify as a business visitor, you must prove that you will comply with all requirements of business visitors. The following are the obligations business visitors have:
Travel to Canada for business for less than six months; Convince an immigration officer you will leave at the end of your authorized stay
Do not plan to enter the Canadian Labour Market;
Have a main business & income from outside of Canada;
Obtain all profits for your business from outside of Canada;
Provide the proper supporting business documentation to prove you are requesting entry into Canada for legitimate purposes(employment contract, business invitation letter)
Be admissible to Canada
Contact Akrami and Associates
There is an overwhelming amount of information to consider when applying to work within Canada. It can be very confusing trying to assess your specific circumstances and get all the things you need in your application ready and submitted properly, to give yourself the best chance of being allowed to work in Canada. If you have any further questions or feel confused or unclear about how to apply for a work permit, it is important to discuss your concerns with immigration experts. Akrami & Associates would be more than happy to assist you with obtaining your work permit. Feel free to contact our office at 416-477-2545 for more information, or if you want to book a consultation with an immigration professional for more advice. At Akrami & Associates, we have submitted many successful work permits and have helped our clients gain exceptional job and career experience for their future.
With Akrami & Associates, there is always a way!
Latest Immigrations News
Understanding the Validity of Post-Graduation Work Permits

  Embarking on a journey of higher education is not merely about acquiring knowledge; it's also an investment in one's future. For international students in Canada, this investment often comes with the added benefit of being eligible for a Post-Graduation Work Permit (PGWP). This permit serves as a [...]

Credential assessment in Canada: how Akrami & Associates can assist you

  Embarking on a journey to Canada, whether as a skilled worker, student, or professional, is a significant milestone in one's life. The allure of this vast and diverse country, known for its quality of life, educational institutions, and career opportunities, has drawn people from all corners of [...]

Canada's demand for Skilled Workers: the new Express Entry priorities

As businesses across the country actively seek to fill numerous job vacancies, immigration has become a pivotal solution to address this issue. Recognizing this reality, the Canadian government is actively developing an immigration system designed to act as an economic engine. This strategic approach not only strengthens French-speaking [...]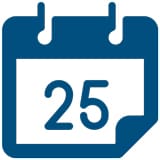 Book a Conslutation
One of our Representatives will
assist you with your matter. Book Now!
Click here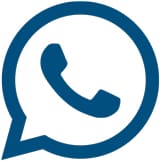 Call us for
more Information
+1-416-477-2545
Toll Free: 1-877-820-7121
Click here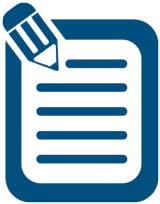 Write Us (Online Form)
Complete our form and one of our
Representatives will contact you.
Click here

Subscribe To Our Newsletter

There is always a way