The Power of Language Proficiency in Canadian Immigration
Language proficiency plays a crucial role in the Canadian immigration process. It is of utmost importance as it directly impacts an individual's ability to integrate into Canadian society, communicate effectively, and pursue various opportunities in education, employment, and social settings.
The Canadian government recognizes the significance of language skills in fostering successful integration and participation in the country's diverse communities. As a result, language proficiency requirements are a key component of many immigration programs, such as the Express Entry system, Provincial Nominee Programs (PNPs), and the Canadian Experience Class (CEC).
Proficiency in English and/or French is assessed through language tests, such as the International English Language Testing System (IELTS) or the Canadian English Language Proficiency Index Program (CELPIP) for English, and the Test d'évaluation de français (TEF) or the Test de connaissance du français (TCF) for French. These tests evaluate an individual's abilities in listening, speaking, reading, and writing.
Meeting the language proficiency requirements demonstrates an applicant's ability to effectively communicate in one of Canada's official languages. It showcases their potential to contribute to the Canadian workforce, engage in meaningful interactions within the community, and adapt to the Canadian way of life.
Moreover, language proficiency is often a determining factor in the Comprehensive Ranking System (CRS) used in the Express Entry system. Candidates with higher language scores receive more points, which can significantly enhance their overall CRS score and increase their chances of receiving an invitation to apply for permanent residency.
Furthermore, language proficiency is beneficial beyond the immigration process. It opens doors to employment opportunities, higher education, and social integration. Language skills enable individuals to effectively interact with colleagues, clients, and community members, promoting personal growth, cultural understanding, and professional success.
Maximize your opportunities for immigration and successful integration into Canadian society by prioritizing language proficiency. At Akrami & Associates, we understand the vital role that language skills play in the Canadian immigration process. Our expert team is here to guide you and help you showcase your language proficiency effectively. Contact Akrami & Associates today and let us assist you in maximizing your chances of a successful immigration journey in Canada.
Achieving Immigration Goals through Proficiency
Language proficiency is a critical factor in the Canadian immigration process, considering the country's two official languages, English and French. Depending on the specific immigration program, applicants are required to demonstrate their proficiency in either language. These language requirements vary based on the program being applied for.
For instance, the Federal Skilled Worker Program mandates applicants to undergo a language test approved by Citizenship and Immigration Canada (CIC) to assess their proficiency in either English or French. The minimum required score varies depending on the program and the specific occupation requirements.
In the case of the Quebec Skilled Worker Program, proficiency in French is particularly important. Quebec is primarily a French-speaking province, and possessing French language skills is crucial for successful integration into Quebec society.
By assessing language proficiency, Canadian immigration authorities aim to ensure that individuals have the necessary communication abilities to thrive in the Canadian workforce and engage effectively within the community. Demonstrating language proficiency showcases an applicant's potential to contribute to Canadian society, pursue educational opportunities, and establish meaningful connections in both personal and professional realms.
Thoroughly understanding the language requirements of your desired immigration program is essential for prospective immigrants.
At Akrami & Associates, we specialize in providing comprehensive guidance and support to help you navigate the language requirements with confidence. Our experienced team will assist you in preparing for language tests and obtaining the required language scores, greatly enhancing your chances of success in the Canadian immigration process. Contact Akrami & Associates today and let us help you achieve your immigration goals with our expert knowledge and personalized assistance.
Overall, language proficiency is an essential aspect of Canadian immigration, reflecting the country's commitment to fostering linguistic diversity and effective integration. By meeting the language requirements, applicants can enhance their prospects for a successful immigration journey and fully embrace the opportunities that Canada has to offer.
Language Proficiency as a Path to Success for Recent Immigrants in Canada
The release of the 2021 Canadian census data in Q4 2022 offers compelling insights into the remarkable impact of language proficiency on the success of immigrants in Canada. The census reveals that over 90% of individuals who immigrated to Canada between 2016 and 2021 indicated their ability to engage in conversations in either English or French.
Notably, despite the majority of recent immigrants (69.4%) reporting non-official languages as their mother tongue, an impressive 92.7% of individuals within this group self-reported their capability to communicate effectively in one of Canada's official languages.
These findings underscore the pivotal role that language proficiency plays in facilitating successful integration and active participation within Canadian society. Mastery of English or French not only unlocks doors to diverse employment opportunities, higher education prospects, and seamless social interactions but also streamlines the overall settlement process for newcomers.
By recognizing and prioritizing language proficiency, recent immigrants can significantly enhance their prospects for success across various domains, including career advancement, cultural integration, and establishing meaningful connections within their communities.
The census data reinforces the notion that language proficiency serves as a powerful catalyst, empowering recent immigrants to seize the abundant opportunities and navigate the challenges of their new lives in Canada. By embracing the official languages and their cultural contexts, immigrants contribute to the multicultural tapestry and prosperity of the nation.
Understanding Language Class Standards and Options
Language classes for adult immigrants in Canada are designed according to the official national standards for assessing and acknowledging language proficiency in both English and French. These standards are known as the Canadian Language Benchmarks (CLB) and Niveaux de compétence linguistique canadiens (NCLC).
If you achieve a CLB level 4 or higher in speaking and listening, you can utilize the corresponding certificate as evidence of meeting the language requirement for Canadian citizenship.
Moreover, there are various types of language classes available to cater to different needs, including:
General Language Classes: These classes are offered at different levels, ranging from basic to intermediate and advanced. They focus on overall language development and proficiency enhancement.
Literacy and Language Classes: Designed specifically for individuals who face challenges in reading and writing, these classes aim to improve literacy skills in any language.
Workplace-Specific Language Classes: These classes are designed to teach advanced language skills and terminology relevant to specific job sectors. They help immigrants succeed in the Canadian workplace by providing targeted language training.
By offering a range of language classes tailored to individual needs, Canada supports immigrants in their language acquisition journey. These classes enable newcomers to enhance their language skills, overcome communication barriers, and thrive in various aspects of life, whether it be daily interactions, literacy improvement, or professional advancement.
If you are looking for an excellent option to complement your language skills, get to know more about LLI – Learning Languages Institute. LLI is a reputable language institute located in the Greater Ontario Area, dedicated to providing high-quality language training and education. With experienced instructors and a diverse curriculum, LLI offers a supportive learning environment where you can improve your language proficiency and cultural understanding. This will greatly contribute to enhancing your language skills and achieving success in your Canadian immigration journey!
Reach out to Akrami & Associates for expert immigration services
If you have aspirations to work, study, or settle in Canada, it is crucial to consider all the aforementioned information before making your move. Navigating the complexities of immigration applications can be challenging, particularly if you are unfamiliar with the process. That's why we highly recommend seeking professional assistance from experienced experts before embarking on your application journey.
At Akrami & Associates, we specialize in a wide range of immigration issues and have a proven track record of helping numerous clients achieve their desired status in Canada. Our team of dedicated professionals is well-versed in the intricacies of Canadian immigration laws and regulations. We are here to provide you with comprehensive guidance and personalized support throughout the entire application process.
To learn more about our services or to book a consultation with one of our immigration professionals for expert advice, please don't hesitate to contact Akrami & Associates at our office by calling 416-477-2545. We understand the importance of your immigration goals and are committed to finding the best possible solutions for your unique situation.
---
Remember, with Akrami & Associates by your side, there is always a pathway to realizing your Canadian dreams!
Contact us today!
𝗣𝗵𝗼𝗻𝗲

: 416-477-2545 / 1-877-820-7121
Latest Immigrations News
Understanding the Validity of Post-Graduation Work Permits

Embarking on a journey of higher education is not merely about acquiring knowledge; it's also an investment in one's future. For international students in Canada, this investment often comes with the added benefit of being eligible for a Post-Graduation Work Permit (PGWP). This permit serves as a bridge [...]

Canada's demand for Skilled Workers: the new Express Entry priorities

As businesses across the country actively seek to fill numerous job vacancies, immigration has become a pivotal solution to address this issue. Recognizing this reality, the Canadian government is actively developing an immigration system designed to act as an economic engine. This strategic approach not only strengthens French-speaking [...]

Navigating the sponsorship appeal process in Canadian immigration

  When it comes to the pursuit of dreams and reunification with loved ones, immigration often stands as the gateway to a new life. Canada, with its diverse opportunities and thriving communities, is a destination many aspire to call home. For those who have taken on the role [...]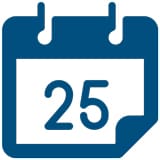 Book a Conslutation
One of our Representatives will
assist you with your matter. Book Now!
Click here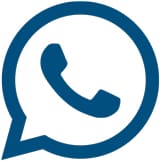 Call us for
more Information
+1-416-477-2545
Toll Free: 1-877-820-7121
Click here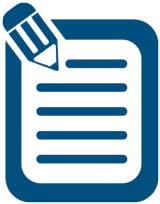 Write Us (Online Form)
Complete our form and one of our
Representatives will contact you.
Click here

Subscribe To Our Newsletter

There is always a way