Understanding Intra-Company Transfer
Intra-Company Transfer
Are you a foreign national that wants to work in Canada? Do you already work in a multinational company from either the United States or Mexico, which acquires an existing subsidiary branch within Canada? Do you obtain an upper-level position within your multinational company and are seeking to expand your knowledge to your company's subsidiary branch? If your answers to these previous questions are yes, then you may be eligible for an intra-company transfer. Acquiring a work visa or permit within Canada is not an easy process to undergo and in order to be successful in this process, it is recommended to seek out legal experience and book a consultation with one of our immigration representatives through Akrami & Associates. For further information on this topic, please continue to read this blog.
What is an Intra-Company Transfer?
An intra-company transfer refers to an eligible foreign national, that is employed in a multinational company somewhere abroad, and wishes to be employed in a connecting branch for their company, within Canada. This transfer can only occur if the eligible worker wishes to transfer within a branch of their original company, which can be only from the United States or Mexico. But first things first, all potential intra-company transferees must obtain a work permit in order to even be considered for an employment transfer to Canada. Without this valid piece of document, a foreign national from a visa-exempt country cannot obtain work in Canada, regardless of connecting branches of employment.
Who is eligible for an Intra-Company Transfer?
An eligible applicant for the intra-company transfer is one who has worked and has been employed for at least one year in the last 3 years. The applicant must be working for the same or a related employer originally from the United States or Mexico. The intra-company transferee must also only be sent to work in Canada for a specified brief period of time, for the partnering branch of their original company. The job title for the eligible applicant must be of a high position within the multinational company; such as being a manager, an executive, or attaining specialized knowledge in a specific department.
The purpose of this type of application is to facilitate the transfer of employees from a foreign-based company to its related Canadian company. The purpose of this type of visa is to encourage the transmission of knowledge senior level employees acquire to the rest of the branches and employees in Canada. Another key not that many applicants are not aware of is that for an intra-company transfer to Canada, can allow the applicant to be entitled to an open work permit for their spouse. This serves many applicants well as they can see that Canada does not want any foreign nationals attempting to strive in Canada, come here alone nor break families apart due to occupational reasons.
Application Process
This specific application requires attention to detail, as the process for an intra-company transfer can be a tad bit tricky. Submitting this type of application adheres to a long list of requirements that must be checked off before attempting to do an Intra-Company transfer. Both you and your employer must be able to satisfy the necessary criteria in order to have your application processed. A potential intra-company transferee will need to be able to successfully convince an officer that they acquire the necessary skills required to accomplish what they are set out to do within their specified time in Canada. They also need to be able to prove that their parent company and the subsidiary branch that reside in Canada, have a qualifying relationship and they will be fulfilling their intended work duties as either a manager, executive or a specialized worker.
One key factor all applicants should note in mind is that Canada's visa policies are consistently ever changing and in order to do their due diligence when applying to come over, they should keep an eye on maintaining all the necessary and required documents at hand. This allows for a more feasible case to the Canadian Border Patrol officers and will make for an easier entry into Canada. The last thing any applicant wants is to come so close into acquiring all of their necessary documents and tools of knowledge just to be turned down or away. All visas acquire a tricky bu necessary process, so that is why it is always recommended to advise from a legal expert first.
Restrictions
Some restrictions that potential applicants for an intra-company transfer need to keep in mind are that a work permit is of utmost importance to obtain prior to starting this application. This is because without this piece of document no foreign national, from a visa exempt country, will be able to work on Canadian soil. That valid piece of document verifies and validates their intent and purpose during their specified time within the country. Also, all applicants must continue to always keep themselves up to date with constant policy changes when it pertains to the Canadian visa and current laws.
Contact Akrami & Associates
If you have been seeking assistance with your work permit application or the appropriate steps to take for your Intra-Company transfer process, what we can do for you is ease the stress. Our qualified and trained representatives are in constant watch over the ever-changing visa policies, and we are always aiming to find the best possible routes to suit our clients. Getting into Canada is not easy; let alone acquiring a Canadian work visa permit. However, by helping our clients present a feasible and credible case, this increases their chances getting into the country, and bringing their sought after skills to help our economy. If you have any further questions or would simply like to discuss your own unique immigration matter, please do not hesitate to contact our office at 416-477-2545 requesting a consultation. Here at Akrami and Associates we enjoy helping our clients through even the toughest immigration matter, as there's always a way! So let us help you too.
With Akrami & Associates there is always a way!!
Latest Immigrations News
Understanding the Validity of Post-Graduation Work Permits

  Embarking on a journey of higher education is not merely about acquiring knowledge; it's also an investment in one's future. For international students in Canada, this investment often comes with the added benefit of being eligible for a Post-Graduation Work Permit (PGWP). This permit serves as a [...]

Credential assessment in Canada: how Akrami & Associates can assist you

  Embarking on a journey to Canada, whether as a skilled worker, student, or professional, is a significant milestone in one's life. The allure of this vast and diverse country, known for its quality of life, educational institutions, and career opportunities, has drawn people from all corners of [...]

Canada's demand for Skilled Workers: the new Express Entry priorities

As businesses across the country actively seek to fill numerous job vacancies, immigration has become a pivotal solution to address this issue. Recognizing this reality, the Canadian government is actively developing an immigration system designed to act as an economic engine. This strategic approach not only strengthens French-speaking [...]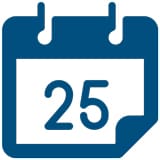 Book a Conslutation
One of our Representatives will
assist you with your matter. Book Now!
Click here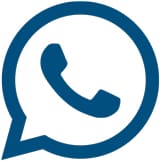 Call us for
more Information
+1-416-477-2545
Toll Free: 1-877-820-7121
Click here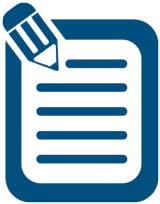 Write Us (Online Form)
Complete our form and one of our
Representatives will contact you.
Click here

Subscribe To Our Newsletter

There is always a way