Visit Canada Work in Canada Live in Canada
When deciding to visit Canada, there are a number of factors to determine. Why are you travelling? What is the purpose of your visit? Do you require a visa to enter Canada? Are you travelling alone or with family? Are you a citizen of the U.S. or Mexico? These are just some of the questions you need to be asking yourself.
If you are travelling for work, depending on the nature of your intended work in Canada, you may be considered a business visitor. Alternatively, you may be required to apply for a work permit if you are considered to be entering the labour market in Canada.
If you come from a country that is not "visa exempt" this means that you will require a temporary resident visa. Not all people are able to enter Canada without first getting the appropriate visa. A Temporary Resident Visa or visitor visa allows you to temporarily reside in Canada for the direction of the visa. These visas can be valid for six days or six months or even more depending on the discretion of an immigration officer and the documentation you provide.
If you intend on travelling with your family, they will need to also provide similar documentation and be included in your application in order to receive their own status in Canada. They too will be required to obtain temporary resident visas or Visitor Visas in order to enter Canada as well and are not simply guaranteed to enter based on your visitor status.
If you are a citizen of the U.S. or Mexico, you are considered under the North American Free Trade Agreement and do not require a visa to enter Canada temporarily and can remain in Canada for up to six months at a time.
Work in Canada
There are a number of ways to work in Canada. Do you have a prospective employer who is willing to hire you from abroad? Are you being transferred from company abroad to its branch in Canada? Are you a resident of the U.S. or Mexico? Are you entering the job force or attending meetings? Finding out what program suits your needs best is key to success.
If you have found a prospective employer in Canada who wished to hire you, you will need both a Labour Market Opinion and subsequent work permit. A Labour Market Opinion is produced by Service Canada and essentially confirms that there are no Canadians readily available for the position being offered. Once you have obtained a positive Labour Market Opinion or LMO, you will be able to apply for a work permit through Citizenship and Immigration Canada. Your work permit will be valid for the duration of your job offer.
If you are being transferred from a foreign company to a branch in Canada, the intra company transferee program might be best for you. In this case, you will need to prove that the parent and branch company qualify and that a Labour Market Opinion is not required. Once you have obtained proof of this exemption from the unit that renders such decisions, you will then be able to apply for a work permit under this category.
If you are a citizen of the U.S. or Mexico you fall under the North American Free Trade Agreement and, depending on the nature of work, some exemptions may be applicable to you.
Live in Canada
If you are seeking permanent residence in Canada, there are many viable options to you. Canada is always in need of skilled labourers, those who have obtained work experience in Canada and wish to remain here as well as those who simply wish to immigrate to Canada.
The Federal Skilled Worker program, the Canadian Experience Class as well as the Provincial Nominee programs might be suitable options for you.
The Federal Skilled Worker program is aimed at finding suitable skilled workers to fill labour shortages in Canada within a ride variety of specific occupations. Should you meet the necessary criteria for one of these occupations, you may be successful in gaining permanent residence in Canada through this route.
The Canadian Experience Class helps those who have already obtained work experience in Canada for at least a year in a skilled position. If you have been working in Canada for at least a year and have been offered employment on a full time and permanent basis, you meet the basic requirements for this program. Those there are other factors to consider such as language proficiency, education and occupation classification – the Canadian Experience Class is a worthy program for those who wish to remain working in Canada.
The Provincial Nominee Programs are a very unique and diverse amalgamation of various streams and programs to help facilitate immigration to specific provinces. For example, if you wish to reside in British Columbia specifically, you may apply for one of their business or skilled worker programs. You will also need to provide proof that you intend to reside in the province of your choice along with meeting the other criteria of the application. This can be an excellent way into Canada for those who perhaps do not qualify under other streams for permanent residence. You will need to review the qualifications and programs of each province or territory because each offers very unique streams.
Latest Immigrations News
Canadian Temporary Residence

Work Permit Those who wish to enter the Canadian Labour Market must first obtain the proper authorization to do so. This means obtaining a work permit. Depending on your situation, you will typically need your employer to first obtain a positive labour market option. There are also work [...]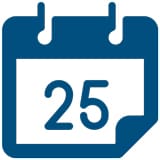 Book a Conslutation
One of our Representatives will
assist you with your matter. Book Now!
Click here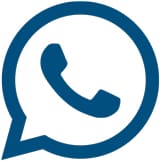 Call us for
more Information
+1-416-477-2545
Toll Free: 1-877-820-7121
Click here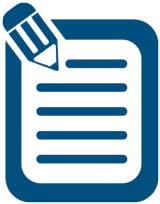 Write Us (Online Form)
Complete our form and one of our
Representatives will contact you.
Click here

Subscribe To Our Newsletter

There is always a way