Why Was I Denied Visitor Visa to Canada?
Are you asking the same question? The rejection of a visitor visa is not an anomaly. It can happen to anyone, and the best part is that you can reapply to enter Canada. The key takeaway from this experience is to know what went wrong in the first place and then ensure that history does not repeat itself.
Over the years, Akrami & Associates has handled multiple cases of visitor visa rejection, where the applicant reached out to us after their initial failed attempt. After going through the documents and assessing the case, we were able to find the cause of the issue and help our client reapply, only to get their visitor visa application accepted by the IRCC.
On that note, we will share our insight through this write-up, giving you a generalized guideline on what you can do to prevent rejection. For anything more, we are always here to assist you. So, without further ado, let's dive into the issue.
Basics of Visitor Visa or Temporary Resident Visa 
A visitor visa or Temporary Resident Visa or TRV is required for individuals who are not Canadian citizens or permanent residents and wish to enter Canada for tourism, to visit family or friends, or for business purposes. To apply for a visitor visa to Canada, you will need to provide certain documentation and information, including:
A valid passport or travel document
Two recent passport-sized photographs
Proof of financial support for your stay in Canada
A letter of invitation from a Canadian host (if applicable)
A medical examination (if required)
Proof of ties to your home country, such as a job or real estate
A fee for processing the application
The processing time for a visitor visa can vary depending on the country of residence and the volume of applications being processed. It's recommended to apply as early as possible and to check the Immigration, Refugees and Citizenship Canada (IRCC) website for the most up-to-date information on processing times and requirements.
If you consult with Akrami & Associates, we can help you understand the nitty-gritty of a visitor visa application. It is important to note that a visitor visa does not allow you to work or study in Canada and that you must leave Canada before your visa expires.
Common Causes for Canadian Visitor Visa Rejection
There are many reasons why a visitor visa to Canada may be denied. Some of the most common reasons include:
Inadequate financial support
If you do not have enough money to support yourself during your stay in Canada, or if you have failed to provide sufficient documentation to prove your financial means, your application may be denied.
Lack of ties to your home country
If the IRCC feels that you do not have strong ties to your home country, such as a job, a dependent family, or real estate to maintain, the visa officer may be concerned that you will not return home after you visit Canada, causing a rejection.
Poor immigration history
People who have a history of overstaying or violating the terms of a previous visa, or have a criminal record can get their application denied. People with convictions in the past have to them apply for criminal rehabilitation.
Insufficient documentation
If you fail to provide the required documentation, or if the documentation you provide is unclear or inconsistent, your application may be denied by the IRCC.
Misrepresentation
Another popular cause is a misrepresentation. If you provide false or misleading information on your application, your visa application will be rejected.
Medical reasons
If you have a medical condition that may pose a risk to public health or safety, or if you have not provided a valid medical examination, the IRCC may deny your application.
It is important to check the rejection reason on the letter provided by immigration, refugees and citizenship Canada (IRCC) and to carefully read the guidelines and instructions for the application process. If you are denied a visitor visa, you may reapply, but it is important to address the reasons for the denial in your new application.
Ways to Prevent Rejection of Visitor Visa to Canada
To help prevent the rejection of a visitor visa to Canada, you should undertake the following steps:
Before you apply, make sure that you understand the requirements and the documents that are needed for a visitor visa. It is important to provide all the required information and documents.
Ensure that the information you provide on your application is accurate and complete. If you have any doubts or confusion, ask for clarification. Providing false or misleading information can lead to the rejection of your application.
Provide evidence that you have strong ties to your home country such as a job, property, or family. This will demonstrate to the visa officer that you have a reason to return home after you visit Canada.
Furnish proof that you have enough money to support yourself during your stay in Canada. This can be in the form of bank statements, a letter of employment, or a letter of support from a sponsor.
If you are visiting friends or family in Canada, a letter of invitation from your host can help demonstrate your plans for your visit.
If a medical examination is required, make sure to complete it before you apply and provide the results with your application.
If you have any previous immigration or criminal history, it's important, to be honest about it in your application.
By following these tips and providing all the necessary information and documents, you can increase your chances of having your visitor visa application approved. Also, processing times for visitor visa applications can vary, so be prepared to wait for a decision.
Reapply for Visitor Visa with Akrami & Associates 
You can reapply for a visitor visa to Canada after your application has been rejected. However, it is important to address the reasons for the denial. It is important to note that reapplying for a visa does not guarantee that your application will be approved, and it may take longer for your application to be processed. In some cases, it may be beneficial to wait a certain period before reapplying, to demonstrate that your circumstances have changed. It is also important to consider if there is any new information you can provide that would strengthen your application.
Here's where we come in with our years' worth of knowledge and experience in handling such cases. Our team of immigration lawyers and consultants will leave no stone unturned to find the cause of the initial rejection and then guide you through the reapplication so that you get the green light the second time around.
Rejection of a visa application can be disappointing, but it is not the end of the road, especially when you have Akrami & Associates by your side. We hope that this blog was insightful. If you have any queries don't hesitate to reach us via mail at info@thevisa.ca or simply give us a call at (416) 477-2545.
Latest Immigrations News
Understanding the Validity of Post-Graduation Work Permits

  Embarking on a journey of higher education is not merely about acquiring knowledge; it's also an investment in one's future. For international students in Canada, this investment often comes with the added benefit of being eligible for a Post-Graduation Work Permit (PGWP). This permit serves as a [...]

Credential assessment in Canada: how Akrami & Associates can assist you

  Embarking on a journey to Canada, whether as a skilled worker, student, or professional, is a significant milestone in one's life. The allure of this vast and diverse country, known for its quality of life, educational institutions, and career opportunities, has drawn people from all corners of [...]

Canada's demand for Skilled Workers: the new Express Entry priorities

As businesses across the country actively seek to fill numerous job vacancies, immigration has become a pivotal solution to address this issue. Recognizing this reality, the Canadian government is actively developing an immigration system designed to act as an economic engine. This strategic approach not only strengthens French-speaking [...]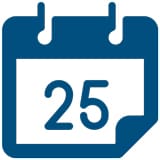 Book a Conslutation
One of our Representatives will
assist you with your matter. Book Now!
Click here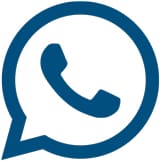 Call us for
more Information
+1-416-477-2545
Toll Free: 1-877-820-7121
Click here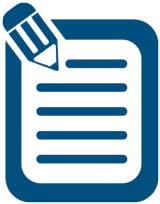 Write Us (Online Form)
Complete our form and one of our
Representatives will contact you.
Click here

Subscribe To Our Newsletter

There is always a way