Work Permit in Canada
If you are looking to work in Canada and you are foreign national you must obtain work permit in Canada before you starting work unless you have permanent resident of Canada or Canadian citizen. Applying for work permit can be difficult or can be complicated most people can be confused under which categories should be applying like the following categories;
Temporary workers
Live in Caregivers
Business people
Students
These categories mentioned above you must have work permit to work in Canada.
If you need to work in Canada you must make sure you are qualified for one. Whether are not you are Qualified for it or not.
How to apply for work Permit
You can apply for work permit either from inside of the Canada or whether you outside of Canada but each of them could have bit difference in between as explain below:
Apply from outside of Canada

Anyone may apply for a work permit before they enter Canada. In some cases, you must apply to a visa office outside Canada. This is usually true if you need a visa to enter Canada or if you need to have a medical exam before you come here.

Apply from inside of Canada

You are currently in Canada and have a valid study or work permit, or your spouse or parents have a study or work permit,
You have graduated from a program at a Canadian university, Canadian college, CEGEP, Publicly funded trade/technical school or other eligible school.
You have a temporary resident permit that is valid for six months or more, or
You are in Canada because you have already applied for permanent residence from inside Canada.

Apply as you enter in Canada

If you do not need visa to enter Canada
You already hold medical certificate, if you need it for your job, and
Your employer does not need labour market opinion (LMO) for your job but there some exceptions to it or you already have LMO

No matter where you apply, you must:

Prove to an officer that you will leave Canada when your work permit expires,
Show that you have enough money to take care of yourself and your family members during your stay in Canada and to return home,
obey the law and have no record of criminal activity
Not be a danger to Canada's security,
Be in good health and have a medical exam, if needed,
Not plan to work for an employer on the list of ineligible employers,
Not have worked in Canada for one or more periods that total four years after April 1, 2011 (with some exceptions), and
Give the officer any other documents they ask for to prove you can enter the country.
Latest Immigrations News
Hiring International Students In Canada

International students can bring a cultural diversity to a workplace. Are you a Canadian employer looking to hire an international student? Make more of an opening.   Hiring Study Permit Holders International student can still be hired while they are completing their studies. Students may work off campus [...]

Different Types of Work Permit for Canada

Working in Canada Canada encourages and provides many avenues for individuals to support and provide for themselves and their families financially. You can only legally work in Canada while on a valid work permit. In order to provide reasonable support to individuals Canada has many different types of [...]

Extend your Work Permit through Bridging Open Work Permit

Bridging Open Work Permit If you are currently on a valid Canadian work permit and wish to continue working but noticed your work permit will be expiring soon then you may be eligible to apply for Bridging Open Work Permit (BOWP). Bridging Open Work Permit was put into [...]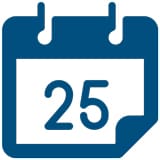 Book a Conslutation
One of our Representatives will
assist you with your matter. Book Now!
Click here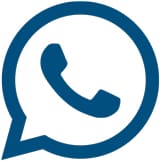 Call us for
more Information
+1-416-477-2545
Toll Free: 1-877-820-7121
Click here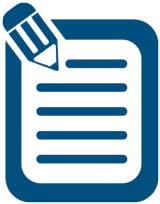 Write Us (Online Form)
Complete our form and one of our
Representatives will contact you.
Click here

Subscribe To Our Newsletter

There is always a way