After You Have Become a Canadian Permanent Resident
If you are a New Immigrant
First and foremost, congratulations on getting your permanent resident status in Canada! As a permanent resident, this means you are one step closer to complete your Canadian immigration journey, which is to apply for Canadian citizenship. Not only that, as a permanent resident, you do not have to worry about re-applying for study permits and/or work permits. In order to start your life in Canada, having only the permanent resident status is not enough, though. Being a permanent resident also means you will have more responsibilities and affairs to organize familiarize. In this blog, you will learn information about what new permanent residents of Canada must do to, in order to help you properly adjust to life in Canada.
Get Your Permanent Resident Card or a Permanent Resident Travel Document
The most important thing after you obtain your permanent resident status is to apply for a permanent resident card. You must apply for a permanent resident card within 180 days of landing in Canada. Your Permanent resident card will be valid for 5 years. When you are renewing your card upon its expiration, you will have to prove you have met the residency requirements, and you have been a law-abiding permanent resident of Canada.
If you are not able to apply for a permanent resident card, you will need to apply for a permanent resident travel document, instead. If you have an urgent travel date coming up, and you do not have enough time to apply for a permanent resident card, then permanent resident travel document is the solution for you. A permanent resident card and a permanent resident travel document are the two documents that allow a permanent resident to return to Canada by train, plane, boat or bus. It is still strongly recommended that you apply for your permanent resident card first.
Get a Health Card
A health card gives you access to health in Canada. If you require medical attention, you can go to a walk-in clinic or the hospital for help. With a health card, you can also hire a family doctor to engage in routine health check. Depending on the province you live in, there is a mandatory waiting period which must pass before you can apply for a health card. For example, the waiting period for The Ontario Health Insurance Plan (OHIP) is three months. While you are undergoing the waiting period, you can purchase private health insurance to cover your medical needs. Though, it is important to keep in mind, public health care only covers basic medical services. If you require prescription medications, dental care, physiotherapy, ambulance services, and prescription eyeglasses, you will need to purchase private health insurance to cover the aforementioned services.
Get a Driver's License
If you want to legally drive a car in Canada, you will need to obtain a driver's license first. You need to pass a written test on the rules of the road and one or two driving tests. If you have a valid license from your home country, you'll probably be able to use this to drive in Canada for a short period of time upon your arrival. For the exact details, you may check with the government of your province or territory.
On the other hand, if you want to use a foreign driver's license in Canada, you should get an International Driving Permit (IDP) in your home country. An IDP will give you a translation of your license into French and English.
Last but not least, if you have a valid driver's license, it can be used as an official photo ID. That being said, a driver's license not only allows you to legally drive in Canada, but also allows you to use it as an official identification.
Housing
Upon your arrival, you will need to find a place to stay. For temporary options, you may stay at a hotel or a hostel. For example, you may stay at Novatel, Four Seasons, Holiday Inn, and so on. You may also go on Air B&B for hostel options. Alternatively, you can contact an immigration-serving organization in the city you plan to live in to see if they can arrange housing for newcomers.
The four types of housing in Canada include:
Houses
There are two types of house which are detached and semi-detached. A detached house has property around it. A semi-detached house or a townhouse shares a wall with another.
Condominiums
A condominium is one of a group of housing units where the homeowners own their individual unit space. Residents of condominiums have the right to share and use common areas, such as the gym, swim pool, lounge, and so on.
Apartments
This includes apartments with 1 to 3 bedrooms or "bachelor" units made up of a single room as a living area and bedroom.
Rooms
You may rent a private room in a large house.
Contact Akrami & Associates
Starting a new life as a Canadian permanent resident can be exciting. Nevertheless, the responsibilities that a permanent resident has can be overwhelming, or sometimes, exhausting. It is important to talk about any questions you may have and discuss your concerns. By talking to immigration professionals about your concerns, this will ease your worries and assist with the application process. Many immigration applications are difficult to pursue on your own and it is highly recommended that you seek out professional and experienced help before attempting to apply. Akrami & Associates work and have experience with many different immigration issues. We have helped our clients become permanent residents of Canada. Please feel free to contact Akrami & Associates at 416-477-2545 for more information, or if you would like to book a consultation with an immigration professional for more advice.
With Akrami & Associates, there is always a way!
Latest Immigrations News
Understanding the Validity of Post-Graduation Work Permits

  Embarking on a journey of higher education is not merely about acquiring knowledge; it's also an investment in one's future. For international students in Canada, this investment often comes with the added benefit of being eligible for a Post-Graduation Work Permit (PGWP). This permit serves as a [...]

Credential assessment in Canada: how Akrami & Associates can assist you

  Embarking on a journey to Canada, whether as a skilled worker, student, or professional, is a significant milestone in one's life. The allure of this vast and diverse country, known for its quality of life, educational institutions, and career opportunities, has drawn people from all corners of [...]

Canada's demand for Skilled Workers: the new Express Entry priorities

As businesses across the country actively seek to fill numerous job vacancies, immigration has become a pivotal solution to address this issue. Recognizing this reality, the Canadian government is actively developing an immigration system designed to act as an economic engine. This strategic approach not only strengthens French-speaking [...]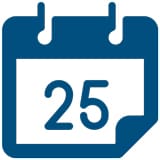 Book a Conslutation
One of our Representatives will
assist you with your matter. Book Now!
Click here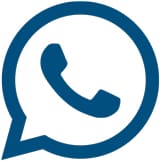 Call us for
more Information
+1-416-477-2545
Toll Free: 1-877-820-7121
Click here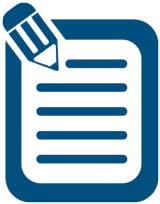 Write Us (Online Form)
Complete our form and one of our
Representatives will contact you.
Click here

Subscribe To Our Newsletter

There is always a way