Applying for a Temporary Resident Permit
Entering Canada with Criminal Inadmissibility
In order to ensure the security of every Canadian citizen and permanent resident, the immigration officers are vigilant, when it comes to accessing foreign nationals' admissibility. That being said, having a criminal record can deny your entry to Canada. If you have a family gathering or a business meeting, being inadmissible to Canada can severely affect you, your friends, family, or even your employment. Have you ever wondered if you can overcome your inadmissibility to Canada? If so, you will learn about Temporary Resident Permit (TRP), which is a document that allows you to overcome your inadmissibility to Canada for a limited amount of time, in this blog post.
Reasons for being Denied Entry into Canada
There are many different reasons that may cause an individual's inadmissibility. One of the most common reasons is security. If you have committed a crime, human or international rights violation, or terrorism, you are going to be inadmissible to Canada. Crimes may include: driving under the influence, organizational crime, or any serious crime that would be punishable by a maximum prison term of at least 10 years in Canada.
Apart from the security reason, financial reasons may cause an individual to be inadmissible as well. If travelers are unable to support themselves and/or their family members, they are going to be inadmissible to Canada.
Health issues may make one inadmissible to Canada as well. If the traveler's health condition is likely to pose a threat to public health or public safety, or cause excessive demands on health or social services, he or she is going to be inadmissible.
Other reasons that may make one inadmissible include, misrepresentation of information directly related to decisions made under the Immigration and Refugee Protection Act (IRPA), failure to comply with any provision of IRPA, having a family member who is also inadmissible.
What is a Temporary Resident Permit
The Temporary Resident permit is a document that overcomes your inadmissibility and grants you entry to Canada for a specific period of time. If you have an urgent to travel to Canada, you may have to apply for a temporary residence permit at the port of entry. The valid period of a temporary resident permit is completely based on the officer's discretion. When an Officer reviews your application, they will consider "need vs. risk." This means that they will consider whether or not your need to enter Canada outweighs the risk you might pose to Canada and Canadian Citizens and Permanent Residents.
Officer's Decision when Granting Temporary Resident Permit
The most important factor when an immigration officer is making a decision is the "risk vs. need." That being said, the officer considers whether or not your risk of imposing threat to Canada and Canadian citizens will outweigh your need to enter Canada. There are several factors that an officer will investigate in order to make sure your chance of committing a criminal offence is low, and your need to enter Canada is justifiable:
The seriousness of the offence
The chances of successful settlement without committing further offences
Behavioural factors involved (drugs, alcohol)
Evidence that you have reformed or are rehabilitated
Pattern of criminal behaviour (e.g., the offence a single event and out of character)Completion of all sentences, fines paid or restitution made
Outstanding criminal charges
 Eligibility for rehabilitation or a pardon
Time elapsed since the offence ocurred
Controversy or risk caused by presence of the person in Canada
What should I Include in Temporary Resident Permit Application
The supporting documentation such as recent medical records, letters of financial support, anything that can demonstrate your good character (volunteer work, certificates, etc) can be included.
As previously mentioned, the officer will consider your "risk vs. need." When you are applying for a TRP at the consulate or at the port of entry, you need to inform the officer that your "risk" will not outweigh your "need" to come to Canada. In order to increase your chance of getting admitted to Canada, you are strongly encouraged to include the following in your application:
Remorse and regret for your previous offense(s)
Your considerably changed moral character
The lessons you have learned from your past mistakes
Your purpose or reason for seeking entry into Canada
You would be considered a low risk traveler
It is important to note that, an application is also more likely to be successful if you inform the officer you have a credible reason to visit Canada. In other words, A TRP requested for a short duration tied to a specific event is more likely to be successful than the one requested for a long duration tied to a vague purpose.
Contact Akrami and Associates
The rules set by the Canadian government are very strict when it comes to inadmissibility. Having to prepare all the required documents can very confusing and exhausting. If you would like to apply for a Temporary Resident Permit, it is essential to note that this type of application is difficult to pursue on your own. Therefore, it is highly recommended that you seek out professional and experienced help prior to submitting the application. Akrami & Associates work and have experience with many different immigration matters. We have helped many of our clients create strong Temporary Resident Permit applications. Please feel free to contact Akrami & Associates at 416-477-2545 for more information, or if you would like to book a consultation with an immigration professional for more advice.
With Akrami & Associates there is always a way!!
Latest Immigrations News
Understanding the Validity of Post-Graduation Work Permits

  Embarking on a journey of higher education is not merely about acquiring knowledge; it's also an investment in one's future. For international students in Canada, this investment often comes with the added benefit of being eligible for a Post-Graduation Work Permit (PGWP). This permit serves as a [...]

Credential assessment in Canada: how Akrami & Associates can assist you

  Embarking on a journey to Canada, whether as a skilled worker, student, or professional, is a significant milestone in one's life. The allure of this vast and diverse country, known for its quality of life, educational institutions, and career opportunities, has drawn people from all corners of [...]

Canada's demand for Skilled Workers: the new Express Entry priorities

As businesses across the country actively seek to fill numerous job vacancies, immigration has become a pivotal solution to address this issue. Recognizing this reality, the Canadian government is actively developing an immigration system designed to act as an economic engine. This strategic approach not only strengthens French-speaking [...]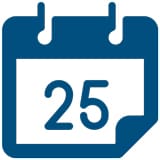 Book a Conslutation
One of our Representatives will
assist you with your matter. Book Now!
Click here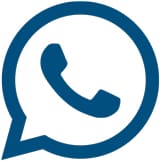 Call us for
more Information
+1-416-477-2545
Toll Free: 1-877-820-7121
Click here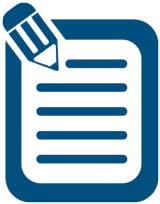 Write Us (Online Form)
Complete our form and one of our
Representatives will contact you.
Click here

Subscribe To Our Newsletter

There is always a way