Criminal Rehabilitation for Inadmissibility Issue to Canada
Criminal Rehabilitation
Criminal Rehabilitation is a means whereby an individual with a criminal record seeks permission from the Canadian government for permission to enter Canada and thereby overcome their criminal inadmissibility. Through their conduct, they must demonstrate not only that they have overcome their criminal behavior but also exhibit remorse as well. In fact, they must manifest in their actions that they have improved their criminal nature/ tendencies and will thus not inflict a threat to Canadian society.  The Canadian government wants to ensure that you do not pose a risk to the safety and well-being of the Canadian society; therefore, it requires that you be rehabilitated prior to granting you permission to enter the country.
Criminal Rehabilitation for Inadmissibility Issue to Canada?
What is a crime?
Canada will likely recognize a foreign or international crime if it would be considered a crime domestically. Therefore, any person who wants to enter Canada as a visitor, worker, student, or permanent resident will not be allowed entry into Canada if they:
Were convicted of an offence outside Canada that is considered a crime within Canada;
Committed an act that would be considered criminal in Canada but were not caught, charged, or convicted.
When it comes to criminal inadmissibility the degree or magnitude of the crime is important. To place things into perspective, a summary offence in Canada is comparable to a misdemeanor in the United States, whereas an indictable offence is similar to a felony. A conviction under either of these categories will make you "criminally inadmissible". However, overcoming an indictable offence is more difficult than a summary. One thing to note is that in Canada, DUIs and dangerous driving are indictable offences, therefore more serious in nature and warranting inadmissibility to enter Canada.
Criminal Rehabilitation Eligibility Requirements
There are two main factors that determine your eligibility for criminal rehabilitation – namely, the nature or extent of your criminal act and the date of its occurrence. Typically, you may apply for criminal rehabilitation if at least five years have passed since the completion of your imposed sentence(s). It is important to note that completion of your sentence entails the remittance of any and all fines in addition to serving your prison time, community service and/ or probation to conclusion. Therefore, you may not apply for criminal rehabilitation if at least five years have not passed, although there may be other options available to you, such as a Temporary Resident Permit (TRP).
Five-Year Waiting Period 
As aforementioned, the nature of the offence and sentence is crucial especially when determining when the five-year period commences. For example, the five-year period will commence as follows:
Suspended sentence: commences from the date of sentencing
Suspended sentence with a fine: commences from the date the fine was remitted in full
Imprisonment without parole: commences from the end of the imprisonment term
Imprisonment and parole: commences from the completion of parole
Probation: commences from the end of the probation period
Driving prohibition: commences from the end date of the prohibition
Over 10 Years Ago – Deemed Rehabilitated
Having said that, you may actually be deemed rehabilitated already. To be deemed rehabilitated, a certain amount of time must have passed since your sentence was completed. Specifically, if over 10 years has passed since the completion of your sentence, there is a likelihood that you are "deemed" criminally rehabilitated, and thus may not need to apply for anything. Nevertheless, we recommend that you do so anyway to ensure that you don't encounter any potential problems at the border.
Furthermore, if you are in a situation where you don't qualify as "deemed rehabilitated" per se, however at least 5 years have passed since you completed your sentence, you are eligible to apply for "criminal rehabilitation". As aforementioned, in order to even apply for rehabilitation, you must be able to demonstrate that you have acknowledged and addressed the criminality of your passed acts, are remorseful, and have not engaged in criminal conduct since your conviction.
Mind you, if you have been convicted of more than 1 indictable offence (felony), regardless of the number of years that have passed, you will never qualify as "deemed rehabilitated" and thus will have to apply for criminal rehabilitation.
Crime Committed in Canada?
If your conviction occurred in Canada, you will have to apply for what's called a "record suspension" in order to become admissible to Canada. You may do so with the Parole Board of Canada.
However, be mindful of the fact that if you have convictions in both inside and outside Canada, you will need to apply for both a record suspension and Criminal Rehabilitation in order to become admissible to Canada.
7 Factors Considered for Criminal Rehabilitation Determination
There are numerous Regardless of the which re-entry permission document you apply for, an officer will consider the following when determining whether to affirm or decline the request:
Number of criminal conviction(s)
Nature of criminal conviction(s)
Acknowledgment and ownership of offenses, exhibiting responsibility
Conduct after completion of sentence
Probability of relapse or re-offending
Mental and physical state
Reasoning(s) as basis of rehabilitation
Applying for Criminal Rehabilitation
To apply for criminal rehabilitation, you will need to submit the following documents:
A completed application form,
A statement delineating your conviction(s),
A statement substantiating your rehabilitation,
A copy of your passport,
Letters of reference,
Criminal Record from the court,
FBI Criminal Clearance,
State Police Clearance.
Once you have gathered all the necessary documentation you submit your application to the consulate of New York and wait 8 to12 months for processing time. Sometimes you can wait up to 18 months depending on the nature and complexity of the case. The more serious the offence, the longer the processing times. Generally, it is reasonable to expect a processing time of one year for the criminal rehabilitation applications. A criminal rehabilitation application cannot be processed at the port of entry the way a TRP can, thus this is the only option.
The fees to process an application for Canadian Criminal Rehabilitation depends on the severity of the conviction. If you have been convicted of a non-serious crime, then the fee is $200 CAD; however, if it was a more serious criminal nature, then the fee would be $1000 CAD.
Contact Akrami & Associates
Here at Akrami & Associates, we have been very successful with helping our clients overcome their criminal inadmissibility. Such cases are very detail oriented, thereby demanding the expertise of a professional in ensuring a thorough and complete application is submitted.  Not only will we help you complete all the necessary forms, but most importantly we will help you draft a compelling statement – which is of paramount significance to your case as the decision to affirm or decline your application is entirely at the reviewing officer's discretion. Therefore, it is important to know exactly what the officer is looking for and we are extensively experienced with how to address their concerns effectively and obtain a decision in the affirmative.
Latest Immigrations News
Understanding the Validity of Post-Graduation Work Permits

  Embarking on a journey of higher education is not merely about acquiring knowledge; it's also an investment in one's future. For international students in Canada, this investment often comes with the added benefit of being eligible for a Post-Graduation Work Permit (PGWP). This permit serves as a [...]

Credential assessment in Canada: how Akrami & Associates can assist you

  Embarking on a journey to Canada, whether as a skilled worker, student, or professional, is a significant milestone in one's life. The allure of this vast and diverse country, known for its quality of life, educational institutions, and career opportunities, has drawn people from all corners of [...]

Canada's demand for Skilled Workers: the new Express Entry priorities

As businesses across the country actively seek to fill numerous job vacancies, immigration has become a pivotal solution to address this issue. Recognizing this reality, the Canadian government is actively developing an immigration system designed to act as an economic engine. This strategic approach not only strengthens French-speaking [...]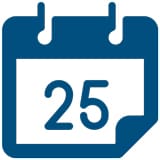 Book a Conslutation
One of our Representatives will
assist you with your matter. Book Now!
Click here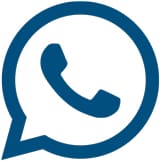 Call us for
more Information
+1-416-477-2545
Toll Free: 1-877-820-7121
Click here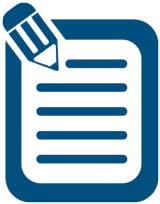 Write Us (Online Form)
Complete our form and one of our
Representatives will contact you.
Click here

Subscribe To Our Newsletter

There is always a way