Dual Intent: Balancing Permanent Residency and Temporary Status Applications
The Canadian immigration system offers various pathways for individuals to achieve their immigration goals, whether it's obtaining permanent resident status or seeking temporary status to study, work, or visit. However, a common question that arises is whether it's possible to apply for both permanent and temporary status simultaneously. In this blog post, we will explore this topic in detail and provide clarity on the matter.
Applying for Permanent Resident Status:
Obtaining permanent resident status in Canada allows individuals to live and work in the country on a long-term basis. There are different immigration programs available, such as the Express Entry system, Provincial Nominee Programs (PNPs), and family sponsorship, each with its own eligibility criteria and requirements. The permanent resident application process typically involves demonstrating qualifications, work experience, language proficiency, and meeting other specific program requirements.
Applying for Temporary Status:
Temporary status, on the other hand, enables individuals to stay in Canada for a limited period. This can include student permits, work permits, visitor visas, or other temporary resident permits. Temporary status is suitable for those who wish to pursue studies, work opportunities, or engage in temporary activities in Canada. The application process for temporary status involves meeting specific criteria outlined by the relevant visa category, such as providing proof of enrollment in a recognized educational institution, a valid job offer, or sufficient financial means to support oneself during the stay.
Applying for Permanent and Temporary Status Simultaneously:
In most cases, applying for permanent resident status and temporary status simultaneously is not recommended or practical. This is because the goals, requirements, and processing times for permanent and temporary status applications are distinct and separate. Each application process has its own set of documentation, eligibility criteria, and evaluation procedures.
However, there can be certain circumstances where individuals may be eligible for dual intent, meaning they can express their intention to both immigrate permanently and reside in Canada temporarily. This is commonly seen in cases where individuals apply for a work permit or study permit with the intent to transition to permanent resident status later on. In such situations, it's important to consult with an experienced immigration consultant or lawyer to ensure that the correct strategy is followed and the appropriate applications are submitted.
By partnering with Akrami & Associates, you'll gain valuable insights into the requirements, procedures, and potential outcomes associated with dual intent applications. Don't face the intricacies of Canadian immigration by yourself – schedule a consultation with Akrami & Associates today to discuss your immigration goals and explore the possibilities of dual intent.
Exploring Temporary Visas: Understanding Dual Intent and Application Process
When it comes to traveling or staying in Canada, understanding the various types of temporary visas available is essential. Each visa serves a specific purpose and has its own set of eligibility criteria and application process. In this blog post, we will provide you with a comprehensive list of temporary visas you could apply for and shed light on the concept of dual intent in Canadian immigration.
List of Temporary Visas:
Work Permit

: If you have a job offer or an employment opportunity in Canada, applying for a work permit is the appropriate route. This visa allows you to work in Canada for a specific employer and duration. Our immigration consultants and lawyers have in-depth knowledge of Canadian immigration laws and can provide you with the necessary information and support to make informed decisions. Contact Akrami & Associates today and take the first step towards realizing your temporary visa goals in Canada.
Study Permit: For individuals planning to pursue academic studies or enroll in a designated learning institution in Canada, a study permit is required. This visa enables you to study full-time and gain valuable educational experiences in the country.
Visitor Visa: If you wish to visit Canada for tourism, family visits, or attending conferences, a visitor visa is necessary. This visa permits you to stay in Canada for a limited period, typically for leisure or non-work-related purposes.
Business Visitor Visa: If you are a business professional seeking to engage in business activities, such as attending meetings, conferences, or exploring business opportunities, a business visitor visa is appropriate. It allows you to conduct temporary business-related activities in Canada.
Super Visa: The Super Visa is designed for parents or grandparents of Canadian citizens or permanent residents who wish to visit their family in Canada for an extended period. It grants multiple entries and allows for a longer stay than a standard visitor visa.
Dual Intent in Canadian Immigration:
When considering the assessment of dual intent, Canadian immigration officers evaluate an applicant's intentions and whether they are bona fide, meaning they are in good faith. They take into account factors such as the length of stay in Canada and the means of support during the visit. Additionally, officers may assess an individual's obligations or ties in their home country and whether they comply with the requirements of the Immigration and Refugee Protection Act (IRPA) rules.
Understanding dual intent is crucial as it relates to the possibility of applying for both permanent resident status and temporary status simultaneously. While it is generally acceptable to apply for temporary status, such as a work permit or study permit, with the intention of eventually obtaining permanent residency, it is important to ensure that the primary intent aligns with the specific visa category being applied for.
How Can Akrami & Associates Help?
If you are interested in immigrating to Canada and need assistance with the application process, Akrami & Associates is here to help. Our experienced team of immigration consultants and lawyers can provide personalized guidance tailored to your specific circumstances.
From assessing your eligibility to preparing and submitting your application, we will support you at every step of the way. Contact us today to schedule a consultation and take the first step towards realizing your Canadian immigration goals. Akrami & Associates is here to provide the guidance and expertise you need throughout the process.
Here are three ways they can assist you:
Eligibility Assessment: Akrami & Associates will assess your individual circumstances, including your immigration goals, qualifications, and requirements. They will determine the most suitable pathway for you, whether it's applying for permanent resident status, temporary status, or a combination of both.
Application Strategy: With their extensive knowledge of the immigration system,

Akrami & Associates

will develop a customized application strategy tailored to your specific goals. They will guide you through the documentation requirements, eligibility criteria, and processing times for each application, ensuring that you have a clear roadmap to follow.
Documentation and Application Support: Akrami & Associates will assist you in gathering the necessary documents and completing the application forms accurately and efficiently. They will review your application to ensure that all required information is included and provide ongoing support throughout the process, addressing any concerns or questions you may have.
Don't delay your immigration plans. Contact Akrami & Associates to schedule a meeting and get personalized solutions tailored to your situation.
Latest Immigrations News
Credential assessment in Canada: how Akrami & Associates can assist you

  Embarking on a journey to Canada, whether as a skilled worker, student, or professional, is a significant milestone in one's life. The allure of this vast and diverse country, known for its quality of life, educational institutions, and career opportunities, has drawn people from all corners of [...]

Essential Tips for Securing a Work Permit in Canada for Your Occupation

Acquiring a work permit involves several essential steps. Before initiating the work permit application process, it is important to consider the following aspects: determining your eligibility, understanding the requirements specific to your category (e.g., student, caregiver, foreign worker), and familiarizing yourself with the application procedure. Once the application [...]

Work Permit in Canada: the essential documentation checklist for a successful application!

A Work Permit is an essential document that grants individuals the authorization to work in a specific country. To obtain a Work Permit in Canada, it is necessary to have a job offer from a Canadian employer. The application process involves several steps, starting with the employer applying [...]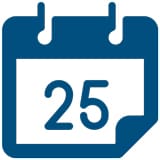 Book a Conslutation
One of our Representatives will
assist you with your matter. Book Now!
Click here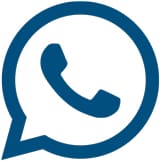 Call us for
more Information
+1-416-477-2545
Toll Free: 1-877-820-7121
Click here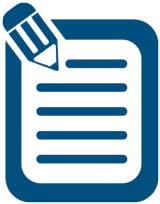 Write Us (Online Form)
Complete our form and one of our
Representatives will contact you.
Click here

Subscribe To Our Newsletter

There is always a way