How to Apply for an Open Work Permit For Your Spouse
An open work permit is a work permit that does not require any job offer or LMIA. It simply allows an individual to work in Canada during their stay. You may be eligible for an open work permit if:
You are already in Canada and you have applied for permanent residence and have been approved either under:
spousal or common law partner in Canada class
live-in caregiver program
federal skilled worker program
Canadian experience class
provincial nominee program
federal skilled trades program
humanitarian and compassionate grounds
a family member of someone who's application for permanent residence has been approved for one of the listed programs
2. Your spouse is either a skilled worker under the National Occupation Classification or a foreign student.
3. You are in Canada under a federal/provincial agreement, such as an active pilot project or are the spouse of dependent of that individual.
You have a temporary resident permit valid for a minimum of six months
You are taking part in the Canada World Youth Program or International Experience Canada.
You have filed a refugee claim in Canada and are waiting on a response and cannot pay for basic needs without working.
Your refugee claim has been rejected, but the government of Canada is not removing you from the country yet.
You are a family member of a foreign representative.
You are a family member of a foreign military member who is working in Canada
You are a professional athlete playing for a Canadian team and need to work to support yourself during this period in time.
As long as you are any of the above, you are eligible to apply for an open work permit. An open work permit can be applied for either from within Canada, outside of Canada, or at the port of entry.
If you are applying for an open work permit from outside of Canada, you would use the regular work permit application and within that application you will specify that it is an open work permit application.
If you are applying from inside of Canada, the application is different. The application you would use in this situation is the application to change conditions or extend your stay in Canada. While filling out this application you will also just be required to check the appropriate box for an open work permit.
If you are looking at applying for an Open Work Permit, please contact us today! At Akrami & Associates, there is Always a Way!
Latest Immigrations News
Hiring International Students In Canada

International students can bring a cultural diversity to a workplace. Are you a Canadian employer looking to hire an international student? Make more of an opening.   Hiring Study Permit Holders International student can still be hired while they are completing their studies. Students may work off campus [...]

Different Types of Work Permit for Canada

Working in Canada Canada encourages and provides many avenues for individuals to support and provide for themselves and their families financially. You can only legally work in Canada while on a valid work permit. In order to provide reasonable support to individuals Canada has many different types of [...]

Extend your Work Permit through Bridging Open Work Permit

Bridging Open Work Permit If you are currently on a valid Canadian work permit and wish to continue working but noticed your work permit will be expiring soon then you may be eligible to apply for Bridging Open Work Permit (BOWP). Bridging Open Work Permit was put into [...]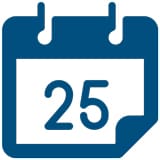 Book a Conslutation
One of our Representatives will
assist you with your matter. Book Now!
Click here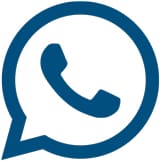 Call us for
more Information
+1-416-477-2545
Toll Free: 1-877-820-7121
Click here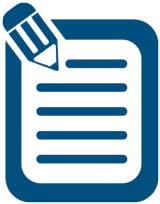 Write Us (Online Form)
Complete our form and one of our
Representatives will contact you.
Click here

Subscribe To Our Newsletter

There is always a way